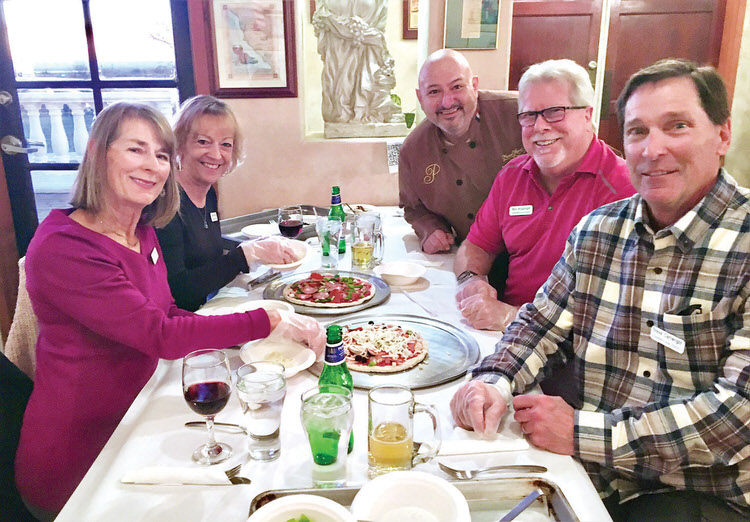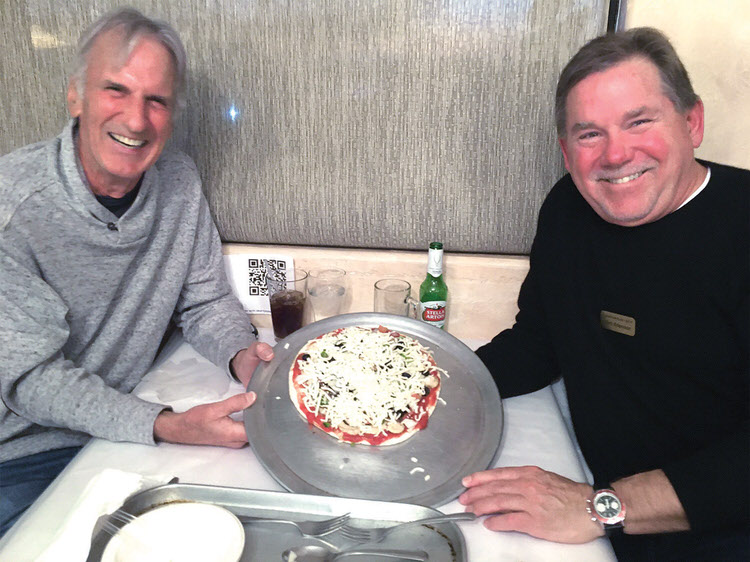 Carol Mihal
The SaddleBrooke Ranch Tennis Association (SBRTA) Events Committee started off 2022 with a pizza-making party on Jan. 24 at Nonna Maria's Ristorante in Oracle. Thirty-six people (SBRTA members plus spouses) joined together for a really fun evening of pizza and friends!
Each couple was given a pizza dough ready for the addition of tomato sauce, cheese, and an assortment of toppings to choose from to add to their pizzas. While the custom-made pizzas were cooking, all participants enjoyed a buffet of house pizza, salad, and delicious cannolis and cookies.
Nonna Maria's Ristorante is generally closed on Monday evenings, but it opens for pre-arranged groups for pizza-making parties, so the entire restaurant is available just for your group. It's wonderful for wandering around and visiting with friends at different tables.
The SBRTA Events Committee has many fun events planned throughout the year, both on or off the tennis courts! Join in on the fun with SBRTA. For more information on joining, contact Paula Cartwright, membership chairperson, at 510-381-7139 or [email protected].
A pizza-making party at Nonna Maria's Ristorante is highly recommended for social gatherings of SBR clubs, friends, or SBR neighborhood units. You can easily book a private party for up to 80 people by calling Nonna Maria's Ristorante at 520-896-3522.