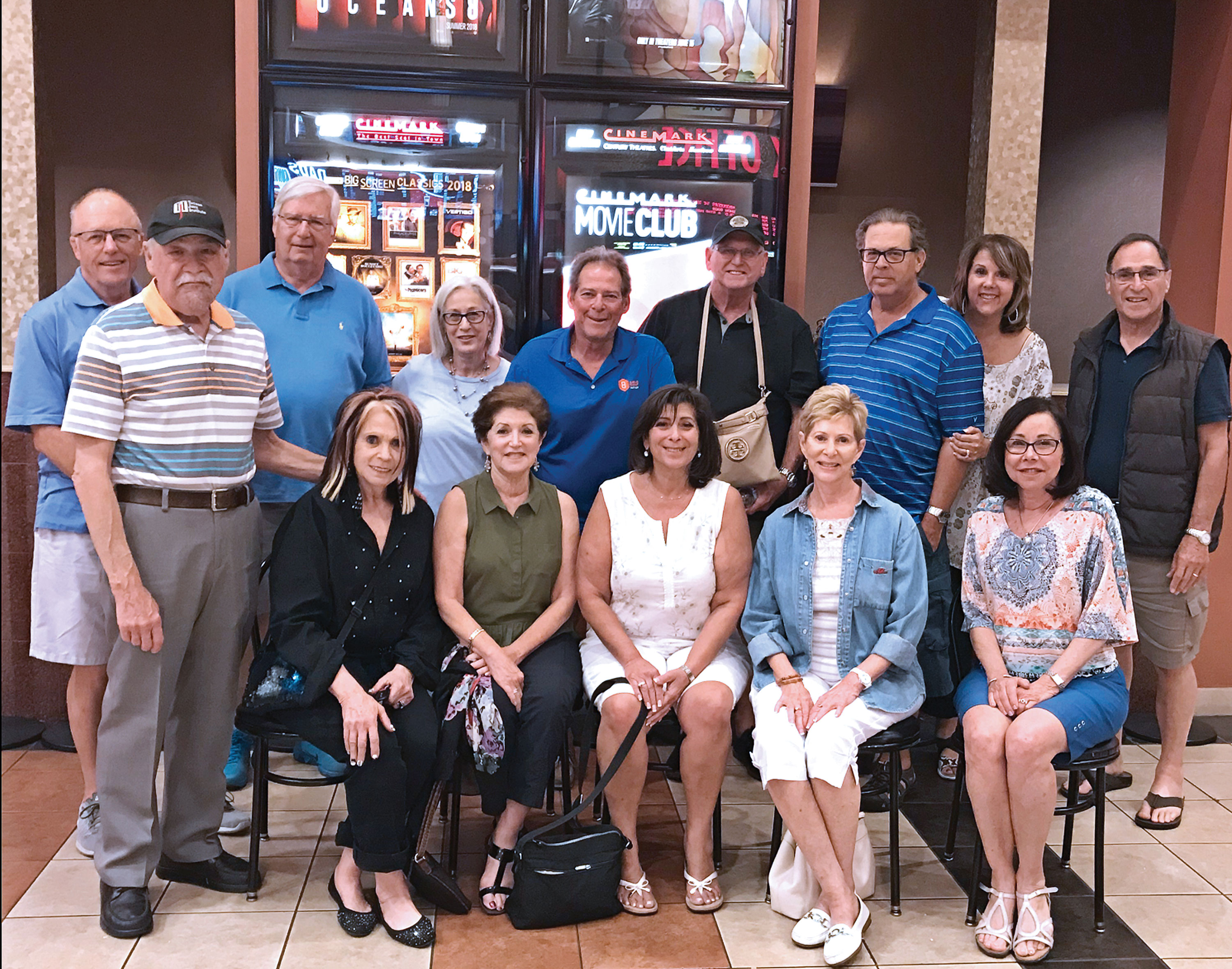 Kim Schweitzer
On a beautiful evening in June, 18 members of The Shalom Club went out for dinner and a movie in Oro Valley.
We enjoyed a great meal at The Keg where the company was warm, entertaining and fun to be with.
Mel Brooks' original film The Producers was shown on the big screen as part of a 50th anniversary celebration of its original release. In a TCM movie poll, it was voted the 11th funniest movie ever, and funny it is! Club member, Florence Messer said, "I woke up the next morning and was still laughing…and laughter is the best medicine!"
It was great to be able to see this classic film on the big screen and laugh with friends.
The Shalom Club is dedicated to the enrichment of Jewish life for SaddleBrooke Ranch residents. Various events and activities will be designed to connect Jews of all backgrounds, their spouses, partners and friends who are interested in living a contemporary Jewish life. The goal is to create a warm and welcoming environment in our community that builds strong relationships, celebrates together and supports each other in times of need.
Shalom Club events are open to all. If you would like to learn more about the Shalom Club, contact Leslie Gordon at  [email protected], 203-675-8661.