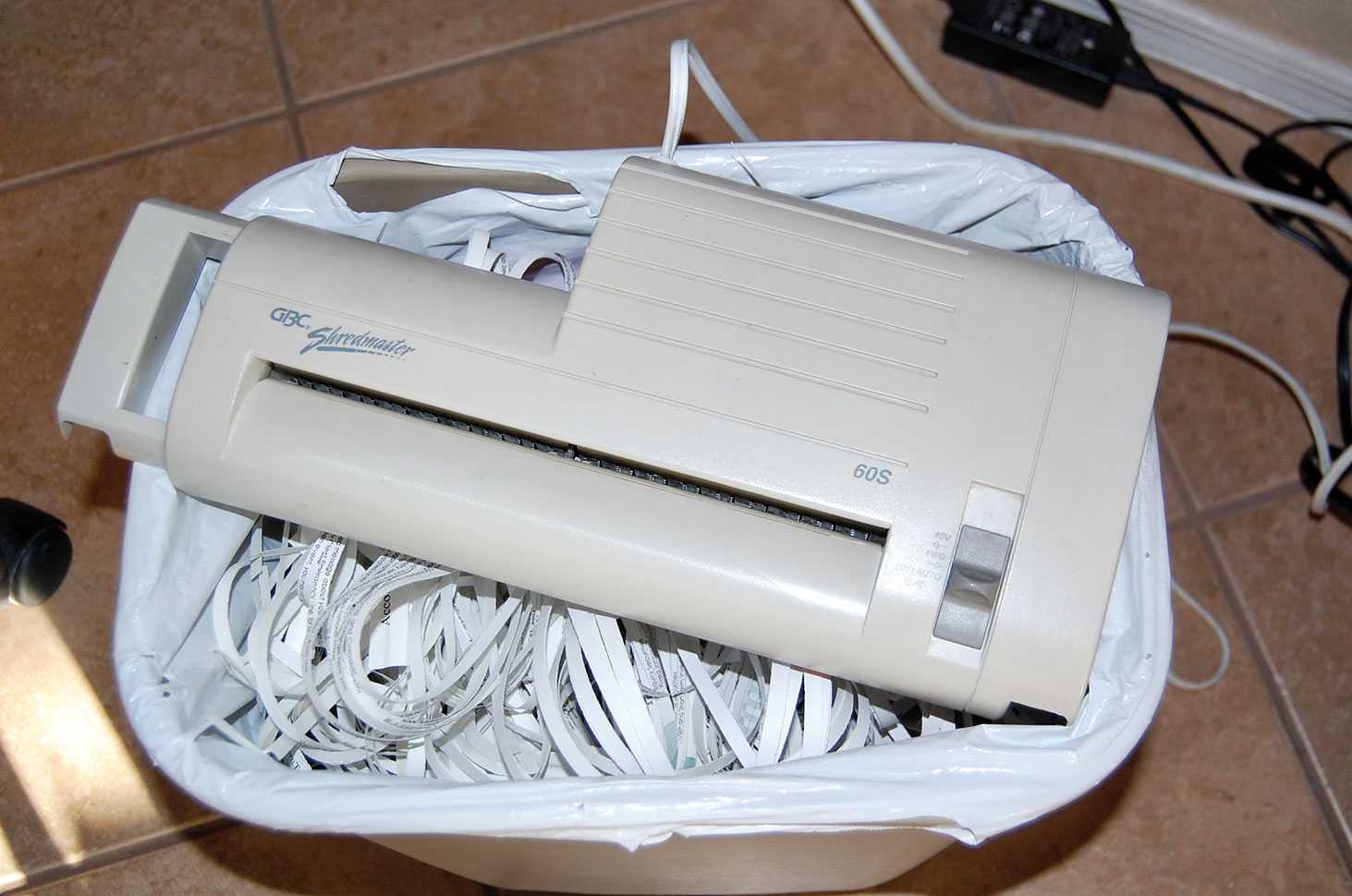 Nan Nasser
On Friday, April 10, from 8:00 until 11:00 a.m. SaddleBrooke Community Outreach will join Long Realty, Golder Ranch Office, in a shredding and collection of electronics opportunity for all of you! This will take place in the parking area of SB HOA One near the bocce ball court.
Bring your stacks of special papers to the location, donate five cans of nonperishable food or $5 per box to this project. The food will go to Tri-Community Food Bank, and the money will go to the Beacon Foundation, another non-profit organization that will actually be doing the shredding.
The Beacon Foundation is the largest employer of disabled Americans in the area and has several contracts with the U.S. Government for shredding. It has the highest clearance for dealing with sensitive federal documents. The electronics accepted include computers, cell phones, printers, etc. But please no old TV sets.
You can make a difference! Bring your boxes of stuff to be shredded, make a contribution of food or cash and clear out those garage shelves of those items you thought were just too special to pitch. Do you want your children to make those decisions?