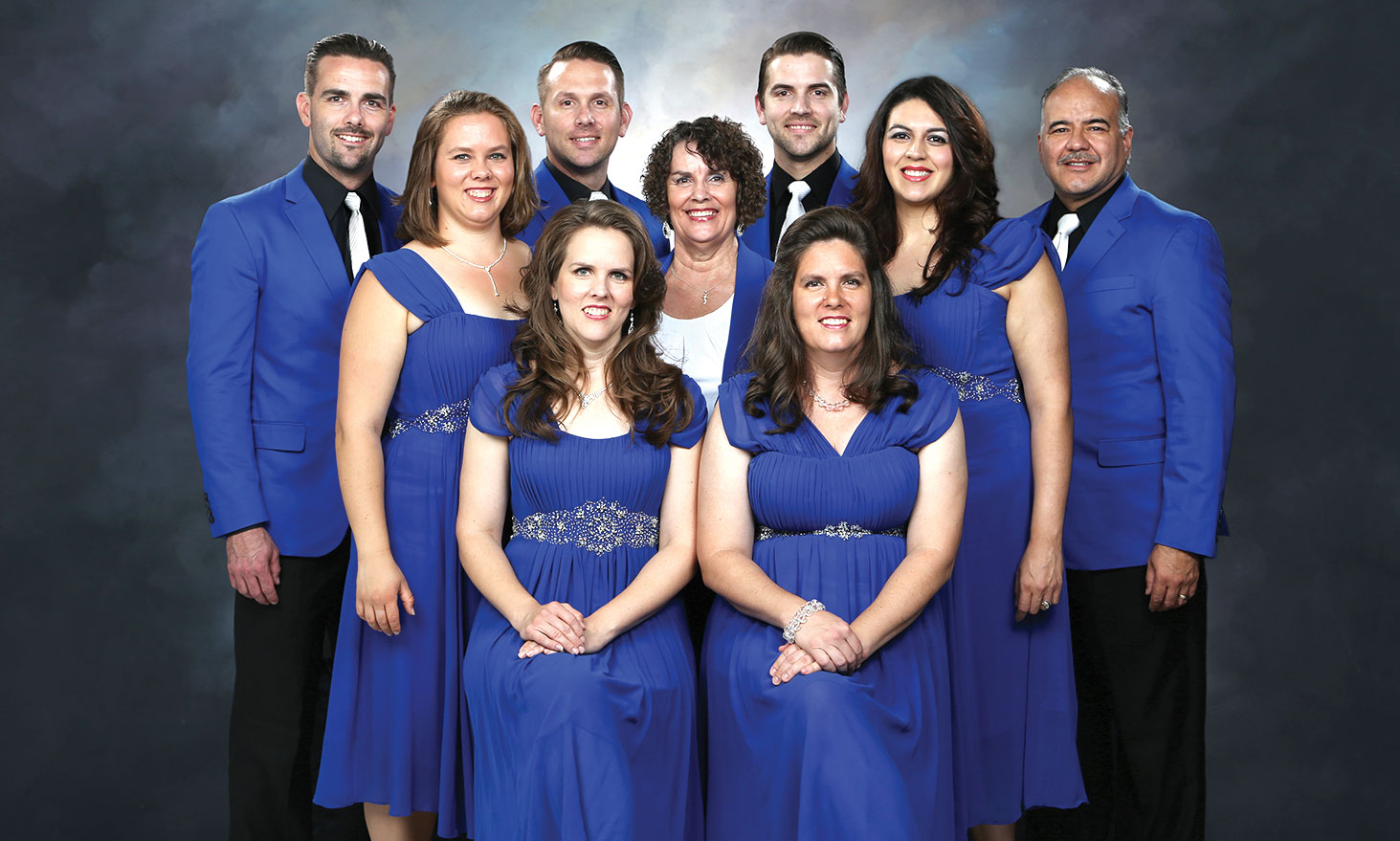 Terry Barringer
One of the most anticipated events of the Christmas season for the women of Community Church at SadddleBrooke and their friends and neighbors has been the Advent Celebration hosted by the Women's Ministry. This special program has become an annual tradition for the past 12 years.
The MountainView Ballroom will be transformed for the Christmas season. Tables will be adorned with evergreens and candles. You will enjoy a delightful lunch of citrus salad and dried fruit and a decadent dessert. A beautiful musical program will be presented by two of Tucson's finest entertainers: The Gatekeepers singing group and vocalist Aliyah Douglas.
The Gatekeepers, the well-known a cappella group from Ironwood Hills Church in Tucson, incorporates different styles of music including contemporary, gospel, black gospel, rhythm and blues and classical. They perform at churches, correctional institutions, adult care centers, military installations and the University of Arizona. If you know them you are probably already a fan of their music. If you do not, you are in for a real treat!
Awestruck is the reaction of an audience when they hear the first notes from tiny vocalist Aliyah Douglas. This 12 year old phenom, winner of numerous competitions including the prestigious New York Lyric Opera Vocal competition, will amaze you with her rendition of your favorite Christmas carols and hymns.
This celebration of Advent will be held on Friday, December 2, 2016, at 11:00 a.m. in the MountainView Ballroom, 38759 MountainView Blvd., Tucson. For reservations please send your check in the amount of $25 payable to CCSB to Mardie Toney, 37733 Ocotillo Dr., Tucson 85739. Would you like to sit with a group of your friends? If so, please list their names along with your telephone number and email address when sending your registration check. Registrations must be made by November 20, 2016. Your check is your receipt. Should you have any questions please call Mary Baglien at 520-825-1262.
The Women's Ministry of the Community Church at SadddleBrooke looks forward to sharing this joyous afternoon with you.
CCSB is an all-denominational group of believers meeting at the DesertView Theatre in SaddleBrooke every Sunday morning at 8:30 a.m. All are welcome.