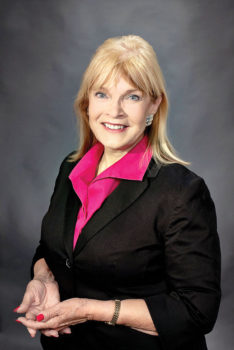 Barbara Barr
On Thursday, July 11, the Rotary Club of SaddleBrooke cordially invites members of our community to learn more about the inside story on Medicare changes at our lunch meeting at the SaddleBrooke One Clubhouse. Leah Kari, Certified Medical Representative, will be speaking on recent updates to Medicare. Residents of SaddleBrooke Ranch, SaddleBrooke and the surrounding communities are welcome to attend.
Our speaker, Leah Kari, is a SaddleBrooke resident. She specializes in showing Medicare eligible people their options for Medicare Supplements, Medicare Advantage and Prescription Drug Plans. Leah will help guide the audience through the ever-changing maze we face as seniors.
Visitors are welcome to join us for lunch before the program. We generally begin ordering lunches around 11:15 a.m. There are three menu options ranging from $7.50 to $10.50. After a short meeting, our programs usually begin at approximately 12:20 p.m.
The Rotary Club of SaddleBrooke is not only an award-winning organization devoted to making a difference locally and globally, but it is also a club that enjoys coming together for life-long learning. We meet weekly for lunch with friends and an excellent program of learning. If this sounds like something of interest to you, come visit our friendly club and learn more about Rotary.
The Rotary Club of SaddleBrooke is open to anyone who is retired, living or working in SaddleBrooke Ranch, SaddleBrooke or surrounding communities. If this sounds like something of interest to you, join us for lunch on any Thursday at 11:30 a.m. at the SaddleBrooke One Clubhouse and meet some of our members. For more information, contact Wendy Guyton at 520-404-5712 or [email protected]