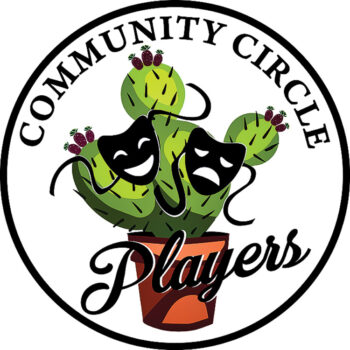 Karen Schickedanz
If past ticket sales for Community Circle Players' dinner theatre shows are any indication, they probably are going fast for the one-night, March 18, performance of The Outsider at SaddleBrooke Ranch. This is the first time CCP has performed at the Ranch, although it has had sold-out performances for its dinner shows at SaddleBrooke since 2017.
So, hurry on down to the Ranch's Ballroom ticket counter to snag a ticket for this timely and hilarious political satire that skewers politics and celebrates democracy. Tickets are $49 per person, inclusive of tax and gratuity. The evening will begin with a no-host bar at 5 p.m., with the production staged in the middle of the audience.
The script for The Outsider is by Paul Slade Smith, presented by arrangement with Playscripts, Inc. The plot revolves around the trials and tribulations of an unknown career government official reluctantly thrust into the political limelight following a scandal that topples the state's popular and charismatic governor. The reluctant campaigner is surrounded by a cast that includes a ne'er-do-well chief of staff, a has-been political guru, a ditzy temporary office worker, and an overachieving pollster.
The Ranch's own Monica Gustafson plays the pollster. Monica, a retired speech/language pathologist and storyteller, moved here with her husband from Winnipeg, Manitoba, Canada, three years ago. This is her third appearance with Community Circle Players, having previously appeared in SaddleBrooke productions of Mafiosa Murders and Don't Drink the Water.
The entire cast has been busy rehearsing this well-written and very funny play since the beginning of the year. "If you haven't tried SaddleBrooke dinner theatre, now's your chance to see it at the Ranch. It will be a great chance to dine and laugh with your friends," said Fred Lowy, the producer of The Outsider. "Get some neighbors together and buy a table. You can't find a better entertainment value anywhere!"