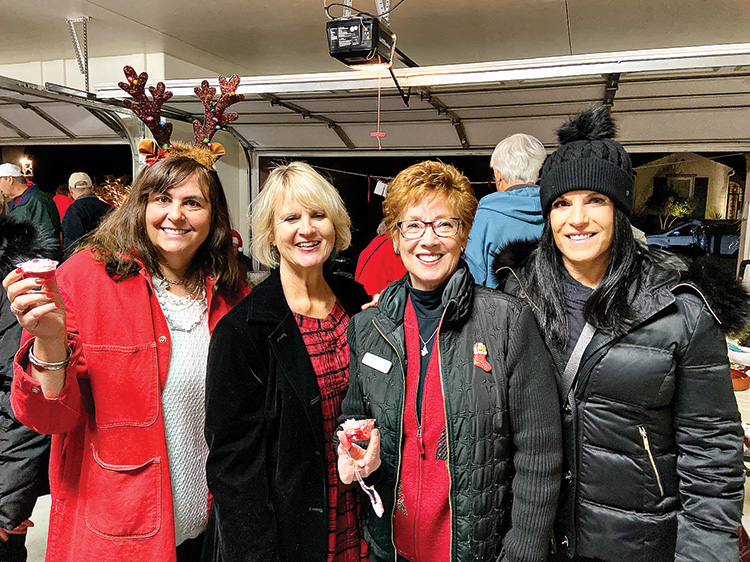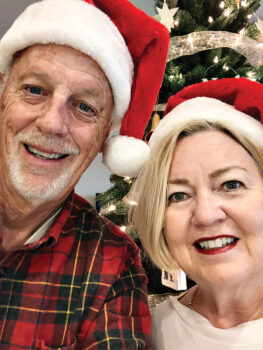 Getting into the Holiday Spirit
Camille Esterman
Festive partygoers in 4B filled the garage of Janet and Lynn Baker – sipping hot mulled cider, munching tasty hors d'oeuvres, sampling sweet desserts, all the while waiting for the arrival of the holiday carolers.
With bells ringing and spirits soaring, Alastair Stone and his carolers pulled up and were invited to help themselves to the treats. The singers then treated us to a wonderful, joyous opportunity to celebrate the holiday season with song.
Everyone in 4B thanks Janet and Lynn for hosting this event for three consecutive years. And we also thank Alistair Stone and all his "elves" for their melodious performance.
Several nights later, a parade of 42 golf cars (many with festive lights) lined Egret Trail. Leslie and Les Brown have organized a "Holiday Lights Tour" for seven years – making multiple scouting trips before deciding on the final six-mile route through our community to admire holiday decorations.
Everyone was reminded to dress warm and bring along some hot chocolate, hot cider, or hot toddies. Choruses of "oohs and ahs" and tooting horns acknowledged the efforts residents put into their displays. Intrigued by the parade, many homeowners waved from their windows or driveways.
Thank you, Leslie and Les, for helping recreate the drives we remember taking as children to see neighborhoods filled with holiday lights!