First Residents on East Travertine Street
Homeowners from Unit 18B celebrate the closing for Laurie and Gary Truax.
Unit 18A's First Meet and Greet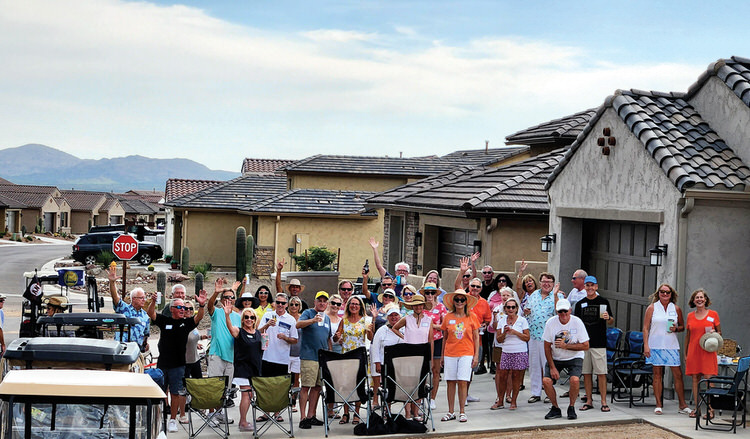 Ma
rie Mantoura
Although a monsoon was brewing in the distance, about 50 friends and neighbors came out for our first of many gatherings of Unit 18A, most of us meeting for the first time. Everyone came with their drinks and chairs in hand, ready to have fun. At one point we even had to take shelter in a nearby garage, and most everyone stayed long after the rain stopped. It was a fun time for all. We are looking forward to making Unit 18A the best unit at the Ranch. Stay tuned for our next get-together.