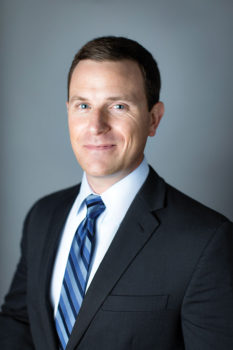 Linda Shannon-Hills
Is Regenerative Medicine and stem cell therapy a bunch of hype, or is it hope for the future of less invasive treatments for pain? Dr. Jonathan Tait from Rejuv Medical Southwest will address this question in his talk on Tuesday, March 13 at 4:00 p.m. in La Mesa and Montana Rooms at La Hacienda facility.
The future of Orthopedic Medicine may include less invasive natural healing treatments rather than the surgical interventions of today. The field of Regenerative Medicine has rapidly expanded over the past decade while pioneering treatments utilizing platelets and stem cells for treatment of painful orthopedic issues.
Is this all hype or does it offer real hope for people suffering from daily pain and wishing to avoid surgical interventions? What if we could treat the root cause of degenerative joint pain rather than just manage the symptoms while patients wait out their time for a surgical intervention? What if there was a non-surgical joint replacement procedure? Current conventional non-surgical treatments offered for acute or chronic pain focus mainly on managing the symptoms of the disease process. Many of these treatments including NSAIDs, opioids, and corticosteroid injections can impair the body's ability to heal by disrupting the innate repair mechanisms – while only offering patients short term relief.
In this talk, Dr. Tait will present the recent advancements and current science of PRP and stem cell therapy, and discuss conditions he is effectively treating with his unique Functional and Regenerative Medicine model.
The focus of Regenerative Orthopedics is to first address the underlying issues that may impair healing, promote inflammation and pain, and accelerate degeneration. The second phase is to then deploy cell therapies including platelets, stem cells, and other ortho-biologic agents that can stimulate repair of injured or degenerative tissue. By focusing on the root cause while combining advancements in minimally invasive, non-surgical Regenerative Medicine treatments, Dr. Tait has been able to offer another option not likely presented to patients in the conventional approach to treating pain or orthopedic injuries.
Dr. Tait is the founder of Rejuv Medical Southwest in Oro Valley where he specializes in Functional and Regenerative Medicine. He received his medical degree from Michigan State University College of Osteopathic Medicine, and then completed a residency in Physical Medicine and Rehabilitation at the Rehabilitation Institute of Michigan in Detroit, Michigan. Following his residency, he pursued an additional year of fellowship training in Interventional Spine and Pain Management with Rehabilitation Physicians, P.C. in Novi, Michigan, and another year completing a Sports Medicine fellowship at Virginia Tech in Blacksburg, Virginia.
He holds three board certifications in Physical Medicine and Rehabilitation by both the American Board of Physical Medicine and Rehabilitation and the American Osteopathic Board of Physical Medicine and Rehabilitation, and in Sports Medicine by the American Osteopathic Academy of Sports Medicine. Dr. Tait is Associate Research Faculty in the Department of Biomedical Engineering at the University of Arizona, and is a consultant for the University of Arizona Athletics Department.
Join us to hear Dr. Tait's talk during Wellness Roundup on March 13 at 4:00 p.m.