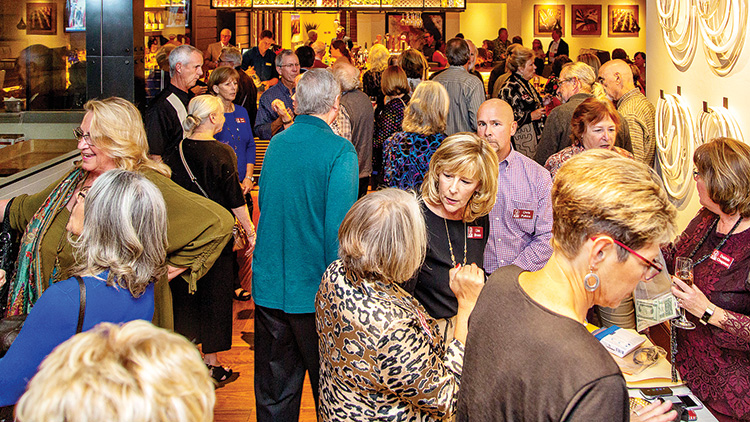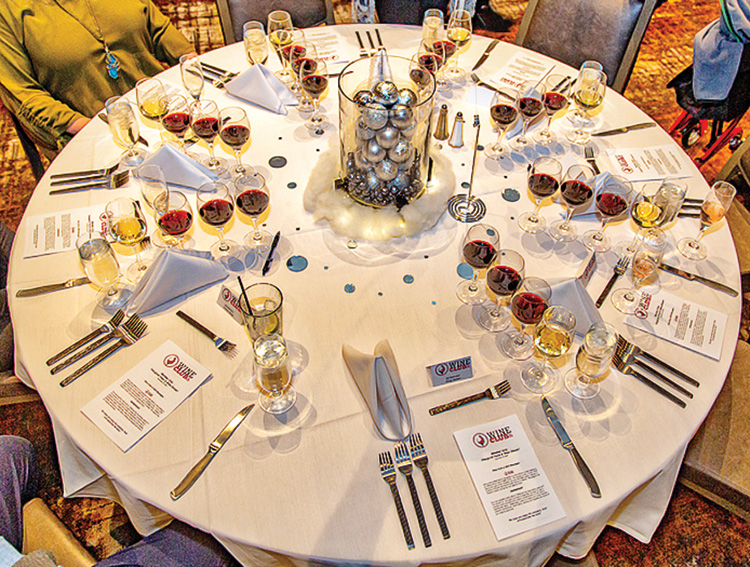 Jan Storey
The Wine Club of SaddleBrooke Ranch held their inaugural Wine Dinner, that was attended by 95 of their 170 club members, on Dec. 10 in the Sol Ballroom at the Ranch House Grill & Brewery.
The theme was California Wines, with a Nouvelle Cuisine paired to a Sparkling Brut Rose, Chardonnay, Pinot Noir, Cabernet Sauvignon, and Petit Sirah. The food was masterfully paired to the wines by the Wine Club's Culinary Chairperson, Cyndy Plykka, and Executive Chef Elba at the Ranch House Grill. Both Chef Elba and her entire kitchen staff, the serving staff, and Food & Beverage Manager Kelly Kyper did an incredible job. At the end of the event, all attendees gave the entire staff a standing ovation for a job well done. The feedback from membership was incredible – all agreed it had been the best event they had attended at the Ranch House. The wines that were served at the event were some of the best that the California wine industry has to offer, and were available for members to buy at the event at discounted prices. Obviously, the members thought the wines were fantastic, as over $8,000 of the wines served was sold at the event to wine club members, in order to either put in their wine locker at the Ranch House Grill or take home to enjoy.
This is just the start of what will be an outstanding club here at SaddleBrooke Ranch. Soon we will be announcing our 2020 event schedule that will include wine dinners, wine tastings, and educational wine classes at the Ranch House. In addition, we are working on ways to help promote private "in-home" events. If you are not a member and would like to join, simply email your information to [email protected] and a new-membership package will be emailed back to you with instructions on how to join.
Cheers to you all!