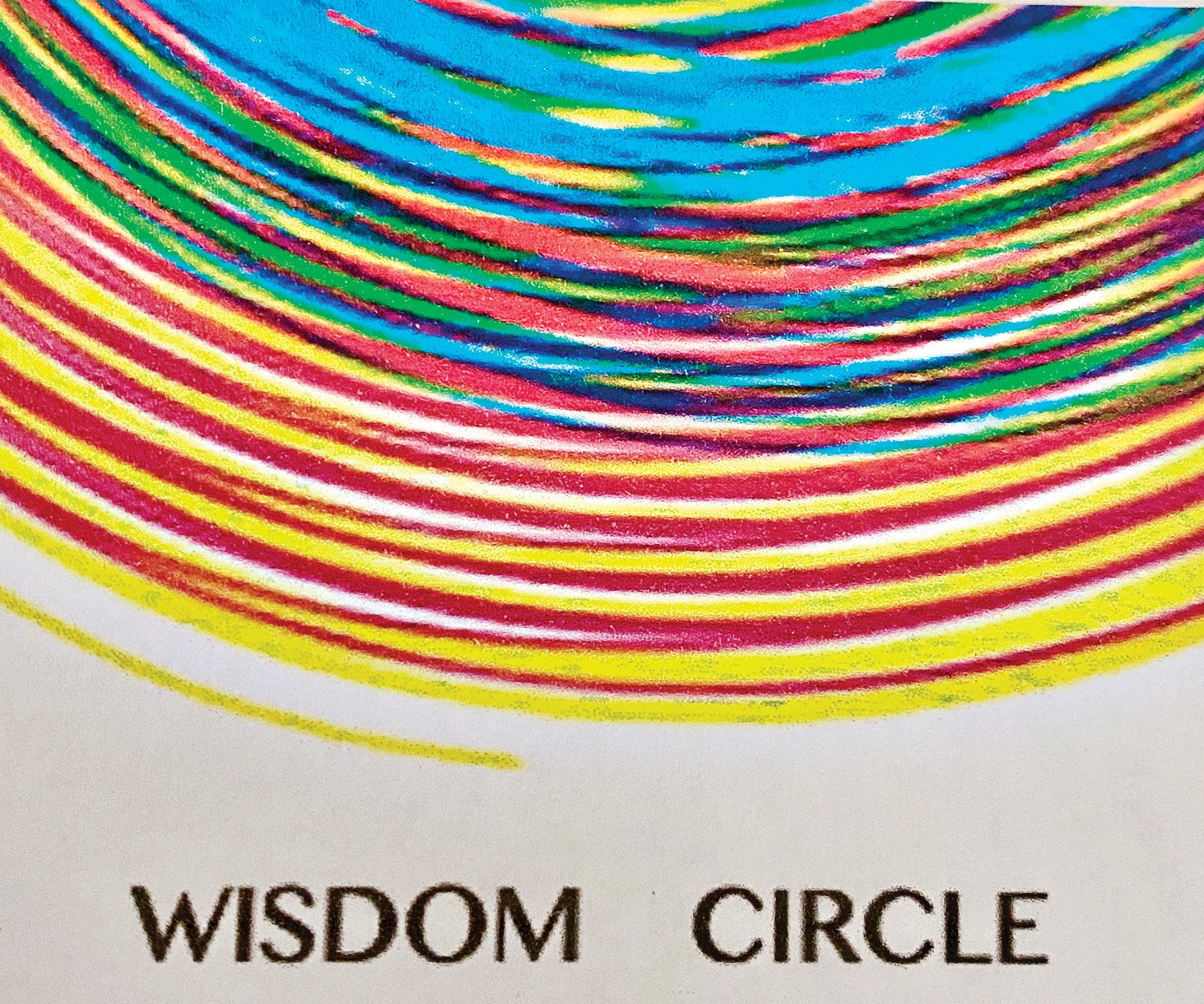 Linda Shannon-Hills
We each contain an enduring spark of wisdom. When united with others, those sparks grow into a flame of illumination and strength for every participant. This is what brought a small group of women together to form a Wisdom Circle that has sustained us through the pandemic.
What is a Wisdom Circle? For us, it is a gathering of a small group of women to reflect on the wisdom they feel about aging, their legacy to family and friends, their feelings, and thoughts during a time of such uncertainty. It has been a way to encourage our group to listen and speak from the heart, in a spirit of inquiry.
Gathering in our wisdom circle enables us to move more deeply into ourselves, into that core that continues to survive, to hope, to dream and continue to have strength. Through sharing we have come to realize that many of us share similar values of compassion, equality, respect for diversity, and concern for our friends.
The group was first called Elder Circle, facilitated by Carol Massanari from The Center for Community Dialogue & Training, a program of Our Family Services. Carol is a trained community volunteer to assist safe conversation using gentle facilitation. When we moved into a quarantine mode, our group was suspended for a couple of months until we decided our "social distancing" was going to continue for several more months, preventing us from meeting in one room. We started holding our group gatherings on Zoom in late June of 2020. Carol has done a great job of allowing each person to reflect and share their ideas around aging and legacy.
Beginning in July 2020, the Tucson Elder Circles program began operating independently, under the name Wisdom Circles. The Center for Community Dialogue & Training is working with the Wisdom Circles Council throughout the summer and fall to ensure a smooth transition and is grateful for the committed volunteers who will ensure Circles continue to be available in Tucson. Our Elder Circle agreed to change our name to Wisdom Circle, as the name change felt like a better fit for us as well.
We encourage others in the community to start a Wisdom Circle of companions who could come together around a particular topic to share the blessings and the challenges of the older-adult years. Some circles could organize to explore practices for their individual spiritual lives, while another circle could be reading a book together, a chapter or two each month. The circles don't need to be just women or just men as mixed group circles have also found commonality and personal reflection.
If you would like to discuss how you can start a Wisdom Circle, you can contact Linda Shannon-Hills at [email protected] or visit Our Family Services, Circles to learn more www.ourfamilyservices.org/circles.