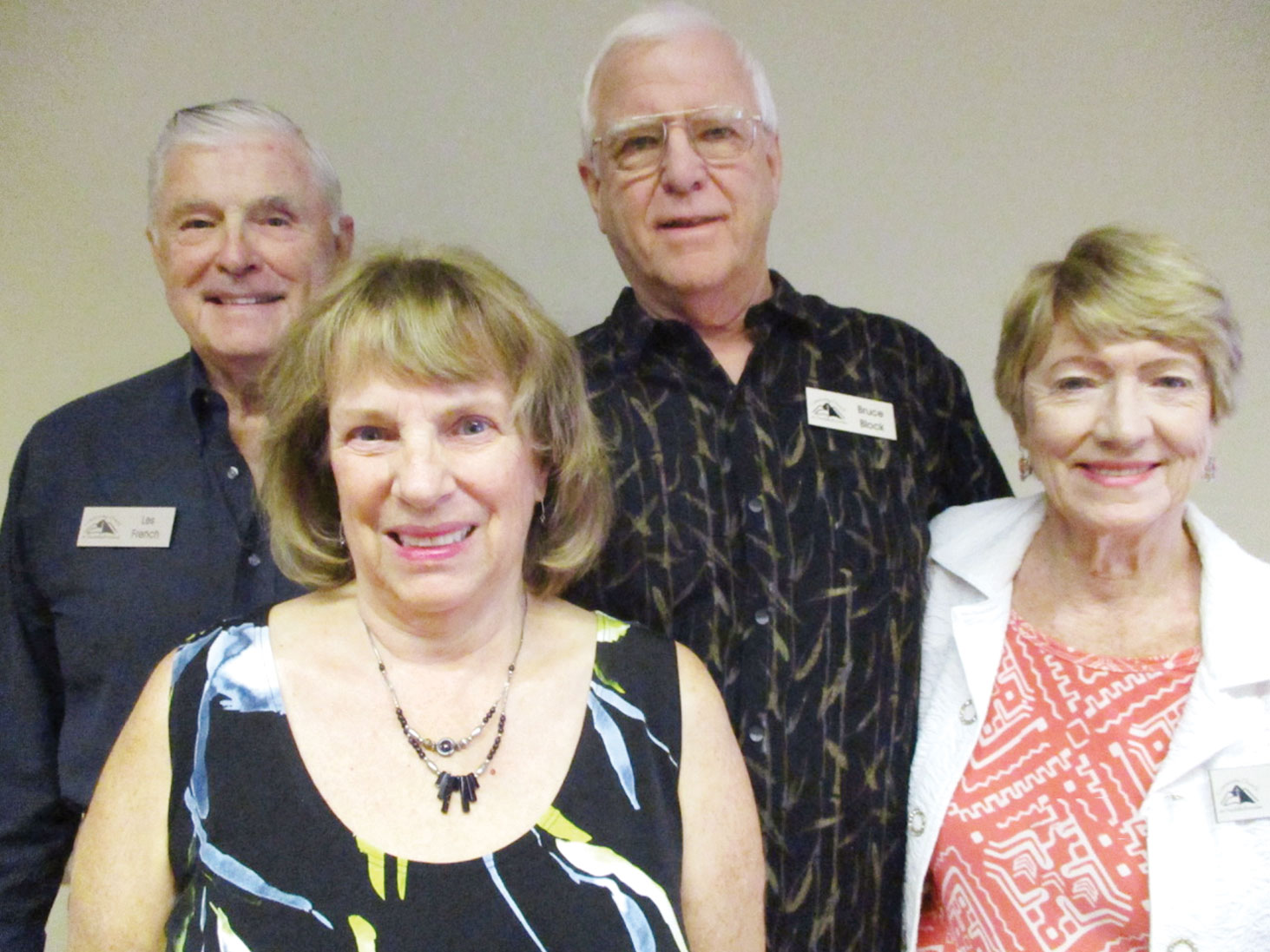 Carol Thompson
The Community Church at SaddleBrooke (CCSB) will continue to sponsor the highly regarded GriefShare program on Sunday, January 7, and January 21. It is offered throughout the United Sates by numerous churches.
GriefShare is a 13-week video seminar and support group designed to aid your healing and help to rebuild your life after the loss of a loved one through death. This is a Christian Faith-based ministry led by lay people who have experienced their own losses and recovery process.
Cari Block, retired marriage family therapist, and Bruce Block head up the team of volunteers. The video presentations include professional grief counselors and psychologists as well as lay people who have experienced healing and recovery through the process. A workbook enhances the program using Bible scripture, recovery tools and homework. There is an opportunity for discussion and interaction in a small support group.
Anyone who has lost a loved one through death, whether it has been recent or many years ago, is welcome to attend. Each session stands alone so it is possible to gain from the program whenever you are able to attend. You can get additional information about the overall program by visiting the website at www.griefshare.org.
GriefShare will continue meeting twice a month, January 7 and January 21, at 1:30 p.m. at the CCSB Parish House, 36768 Aaron Lane, Tucson, AZ 85739. If you wish to have a workbook, the fee is $20. Those new to the program please call Cari Block at 858-243-3747 or [email protected] or Benny Saiz at 520-818-1563.
CCSB is a Christ-centered Church with the mission to glorify God by becoming a community of grace where people will receive, live and share the love of Jesus Christ. Join us at the DesertView Performing Arts Center in SaddleBrooke each Sunday at 8:30 a.m. All are welcome.