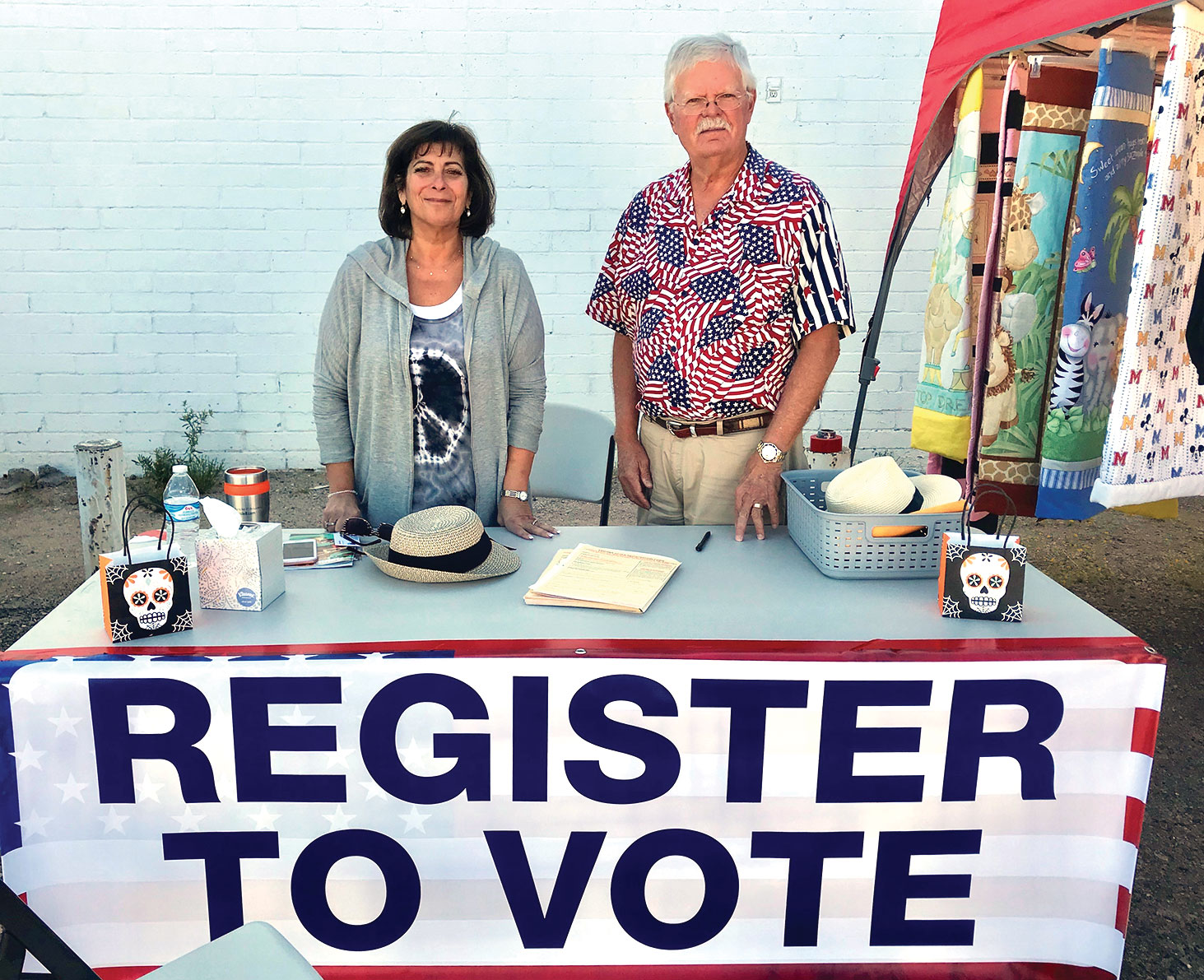 Kim Schweitzer
Members of the SaddleBrooke Ranch Democratic Club ventured out recently to the San Manuel Coppertown Car Show. We saw some amazing vintage automobiles and took the opportunity to remind people to vote.
We met the wonderful people of San Manuel who showed up with their children and grandchildren for this annual event. Some 18 year olds registered as they prepared to vote for the first time and exhibit their rights as Americans.
The SBR Democratic Club educates our residents about our local government.
We usually meet on the third Monday of the month. For information contact [email protected]