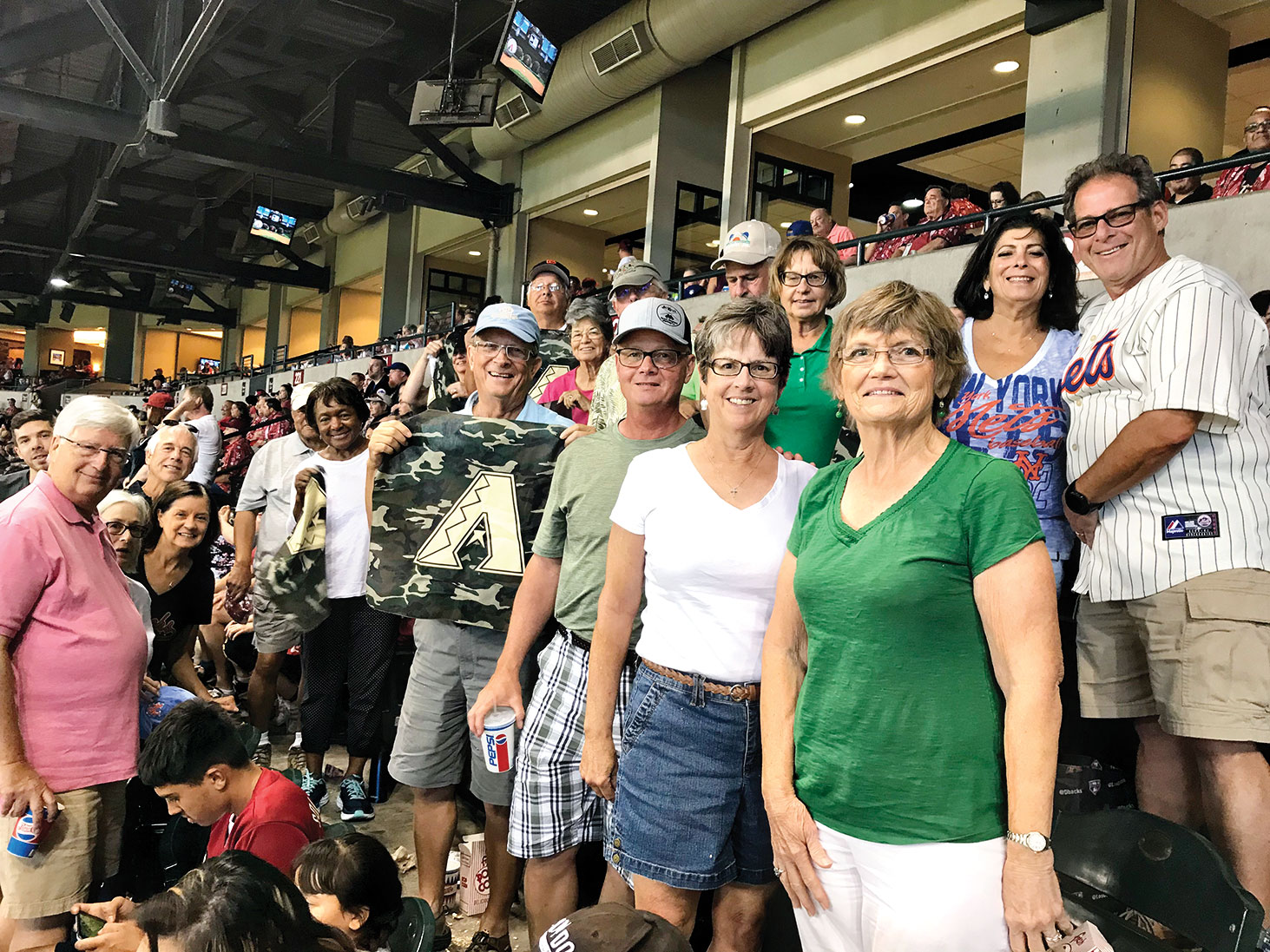 Kim Schweitzer
For the second year in a row, a group of baseball fans headed to Chase Field in Phoenix to watch the Arizona Diamondbacks play the Amazin' New York Mets. The game was on Father's Day and the stadium was packed with fans of all ages enjoying America's favorite pastime.
We ate the requisite ballgame food: hot dogs, peanuts, popcorn, chips, soda and lemonade; and plenty of it! There were even lots of Mets shirts in the crowd.
The Mets did not disappoint; after trailing most of the game, they scored four runs in the ninth inning beating the Diamondbacks by a score of 5-3.
A good time was had by all; stay tuned for our next adventure.