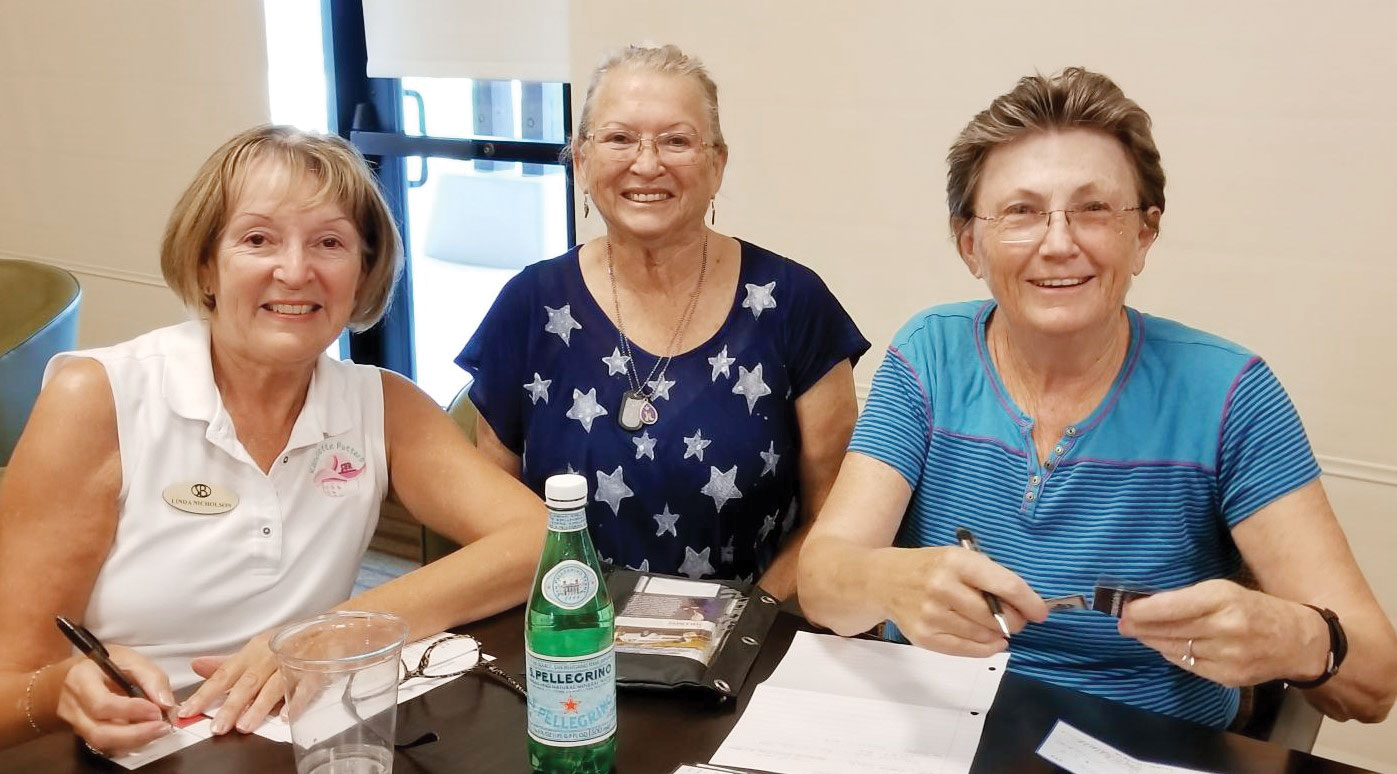 Camille Esterman
Sheron Jones, an American Gold Star Mother and President of the Tucson Chapter of Wreaths Across America, addressed the Ranchette Putters on August 15. As the mother of a fallen hero, she is passionate about the program that annually places Christmas wreaths on the graves of our service men and women.
Wreaths Across America was organized in 1992, when Worcester Wreaths of Harrington, Maine placed wreaths at Arlington National Cemetery. In 2017, volunteers and corporate sponsors donated over 1,204,000 wreaths that were placed at 1440 locations.
Sheron Jones is the Location Coordinator for the December 15, 2018 ceremony at Evergreen Cemetery in Tucson. With 15,000 graves at this site, physical and financial help is needed to guarantee the success of the program.
Residents of SaddleBrooke Ranch have volunteered at the Evergreen Cemetery in Tucson since 2014. The event is a touching and memorable program. Volunteers stop at each veteran's grave and say their name aloud, some offering a silent prayer or a salute to the fallen soldier as the wreath is laid. Many have said it is a privilege to honor the veteran and family in this manner.
This is the fifth year the Ranch has an opportunity to help with the fundraising. Putters were able to buy a wreath for $15 or purchase a Jim Click raffle ticket for $25 (five for $100) after the presentation. Additional opportunities to purchase raffle tickets to support Wreaths Across America will be announced on the SBR Facebook page and on the Neighbor NextDoor website.
Club members were moved by Sheron's presentation and the opportunity to pay homage to the brave veterans, who gave up their lives for our country. Many ladies reserved the December 15 date on their calendars, planning to help lay wreaths at Evergreen Cemetery.