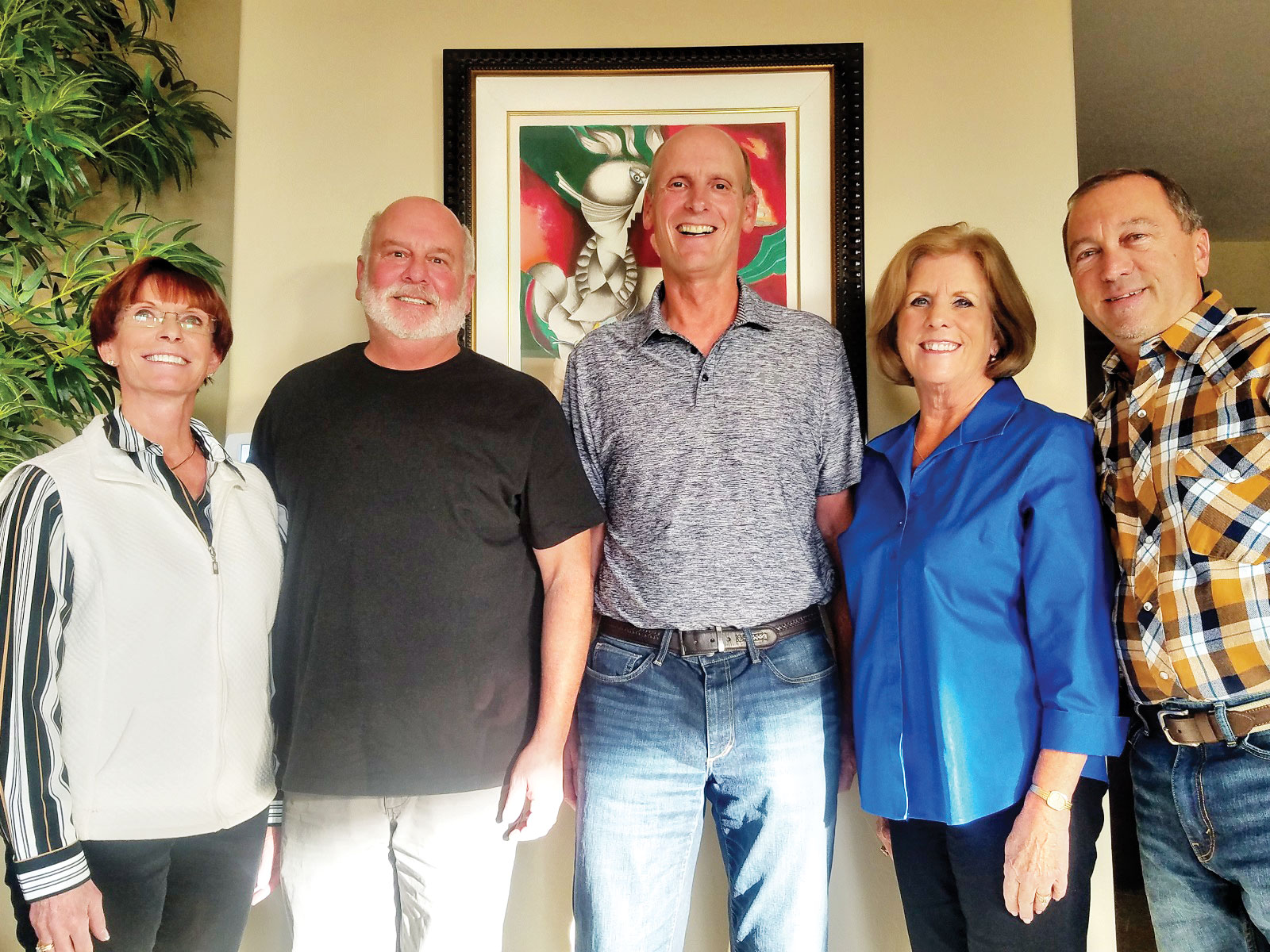 Ron Green
SaddleBrooke Ranch Pickleball association is an extraordinary association and your new Board is excited and energized to help make 2018 an incredible year. As communicated in our first general meeting our emphasis this year will be social activities, events and skills development for all our members.
To help us continue to be successful in all areas of our association we have great committees, led by our chairpersons and supported by our members that volunteered for these committees. We would like to recognize all of them for their support and commitment to all of us.
Membership Committee: Led by Ken Cook, supported by Norb Weisbeck, Gaye Ohanian, Jan Storey and Jim Hardison as members.
Court Scheduling Committee: Led by Bob Koerner, supported by Priscilla Wolf, Anna Ung and Don Lawson as members.
Facilities/Equipment Committee: Led by Greg Byrne, supported by Ed Erhman, Madoka Knight, Ernie Wolf, Elaine Klicker and Greg Jolly.
Ratings & Advancement Committee: Led by Larry Burchfield, supported by Debbie McCauley, Gene Round, Susan Ness, and Bruce Deverman.
Rules & Referees Committee: Led by Larry Burchfield, supported by Jeff Pharr, Paul Knott, Steve Dumas, Connie Calderon and Cindy Sundquist.
Bylaws Committee: Led by Rich Ferris, supported by Steve Dumas
Website Administration: Gary Engebretson
Social Committee: Led by Mary Stolze, supported by Corine Sturdivant, Sally Grasso, Susan Engebretson, Rebecca Call, Deborah Street, Cindy Sundquist and Lorraine Smith.
Skills Development/Beginner Committee: Led by Priscilla Wolf, supported by Debbie McCauley, Anna Ung, Angela Jerman, Charles Hendryx, Mike Healy, Susan Ness and Jodie Koerner.
Supporting our commitment with Social Activities, here is a preview of some of the events planned this year: Festival in April, Cuatro De Mayo event in May, Summer Pool Party in July, second annual Chili Cook Off in September and Annual Party in November.
Supporting our commitment with Skills Development for our members we currently have planned, Assisted Play for 2.0 Players, Pre-Festival Clinics to help our first time festival members, Drills for Skills starting with our 2.5 members with future drills for our 3.0 and 3.5 members.
What makes our club special are the people. We are grateful to our chairpersons and committee members that work to help run our business and create success for all our members.
We plan for a spectacular year for our association. Thank you to everyone for their contribution and support for helping make 2018 a great year.
If you are not part of our association, you don't know what you are missing out on. Consider being part of a great association with extraordinary members, fun, and inclusive events. If you would like to join our association and become a member or would like more information please visit our website http://www.sbrpickleball.club.