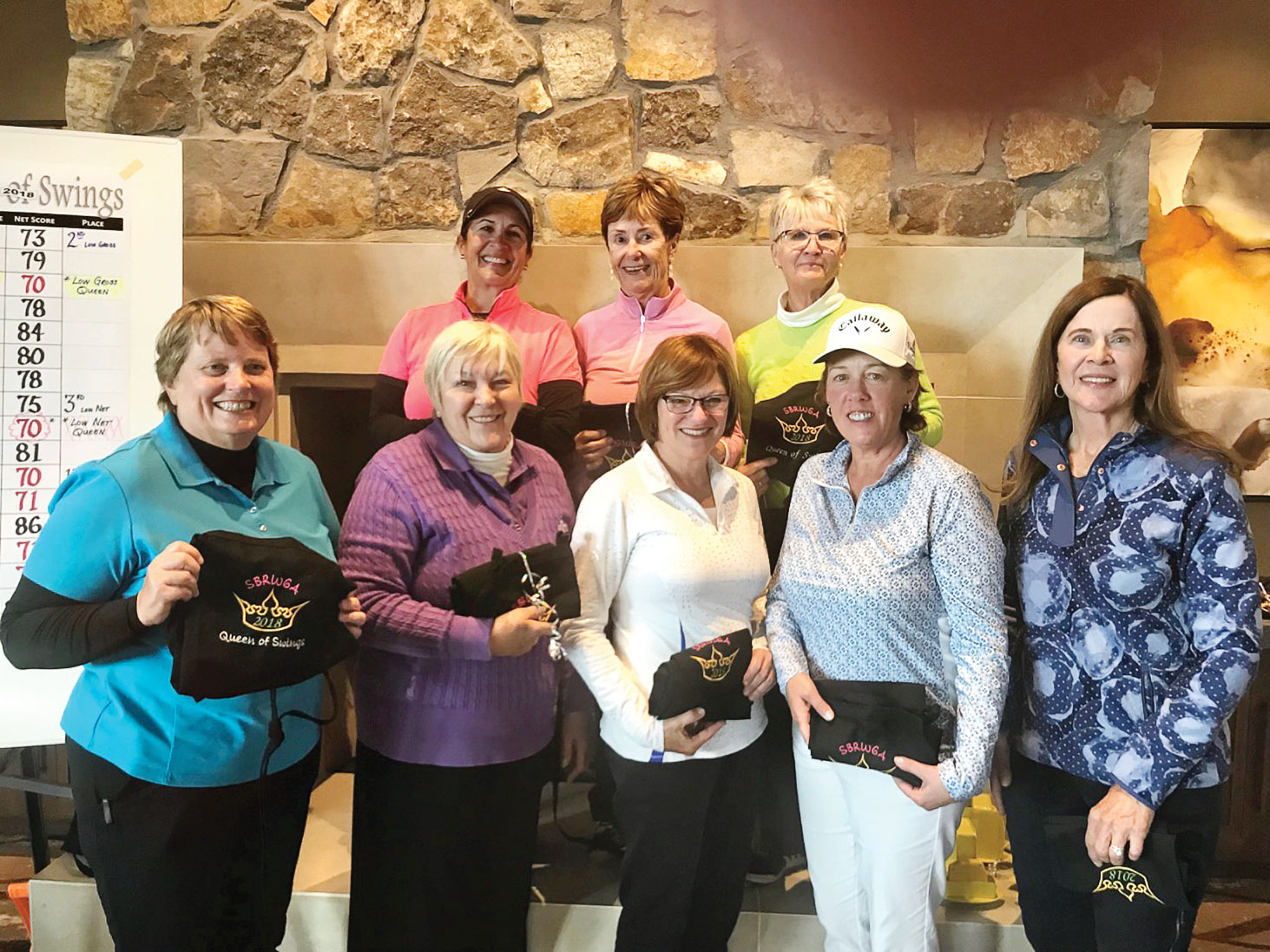 CJ Kerley
On December 4, the SaddleBrooke Ranch Women's Golf Association held its second Queens of Swing playoff tournament sponsored by Coyote Golf Cars. Sixteen out of twenty-four women who qualified to play in this event braved the cold windy weather for the crown. Another twelve members followed the field and braved the elements, too. All in all, it was a day of fun with a lovely luncheon immediately following play at the Ranch House Grill.
This year-long event concluded with one low gross winner and one low net winner being crowned Queens of Swing. Congratulations to Jean Cheszek who won low gross with a score of 73 and Marlyce Mycka, who won low net with a score of 70.
In first place, low gross Mary Snowden 86, low net Jeanne Osterlund 70. In second place, low gross Brenda Armenia 90 and low net Cheryl Reddy 71. Third place low gross Debbie Shelton 91 and low net Janice Mihora 75.
The winners who followed the field included: first place low net of 70, tie between Cheri Alfrey, Nancy Galant and Lorraine Smith.
In addition to the low net and low gross winners, four ladies won Closest to the Pin. Winners include: Hole 2, Jean Cheszek; Hole 5, Kathy Grudin; Hole 12, Janice Mihora and Hole 14, CJ Kerley.
The SBRWGA would like to thank Marlyce Mycka, Events Chair and her committee: Mindy Hawkins, Jeanne Osterlund and Jean Cheszek. We would also like to thank our Golf Pros Mike Jahaske and Ken Steinke for making the leader board and helping with the event.
Once again, the SBRWGA would like to thank Coyote Golf Cars for sponsoring our monthly tournaments. They have done a fabulous job throughout the year supporting our league.