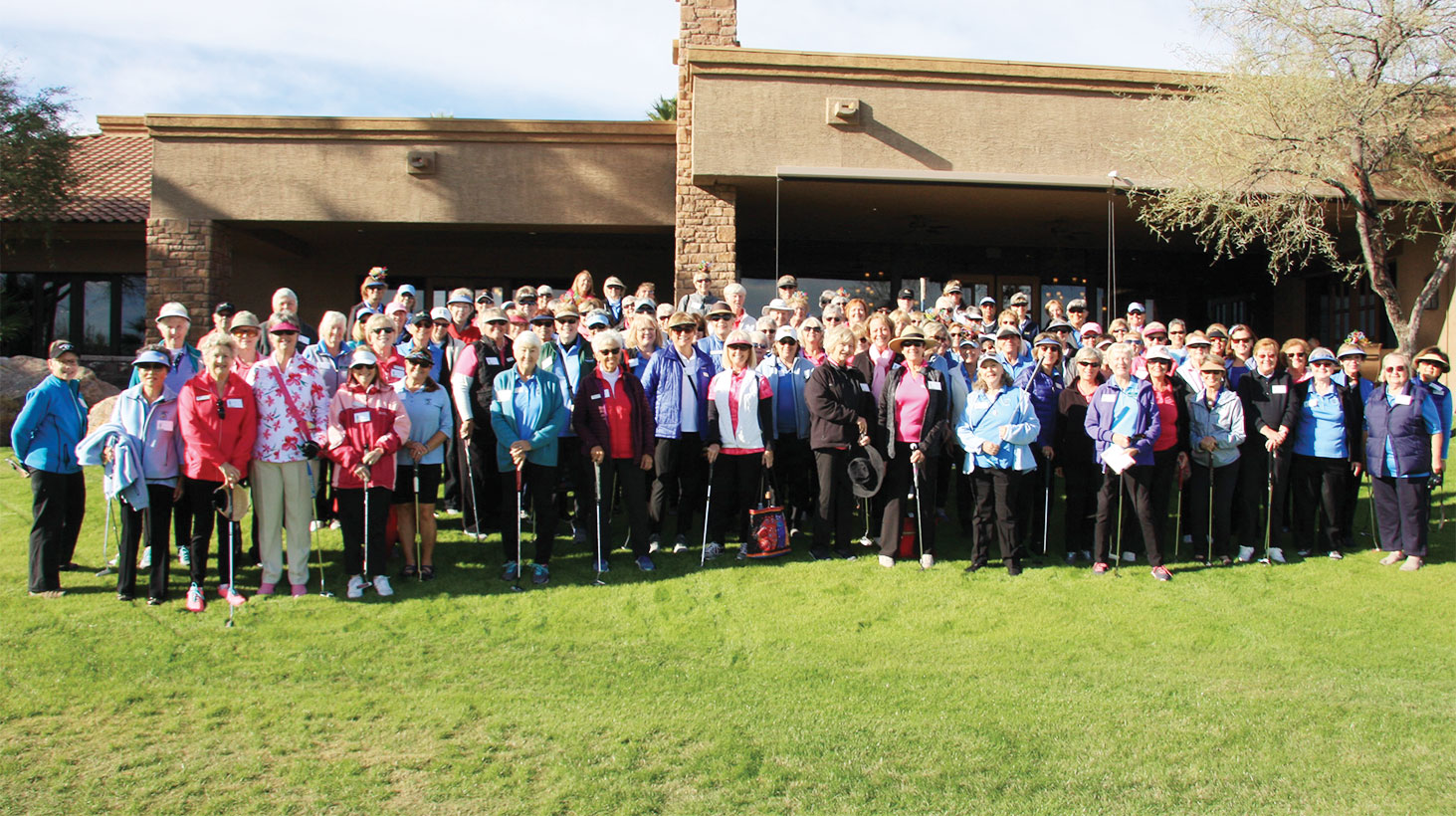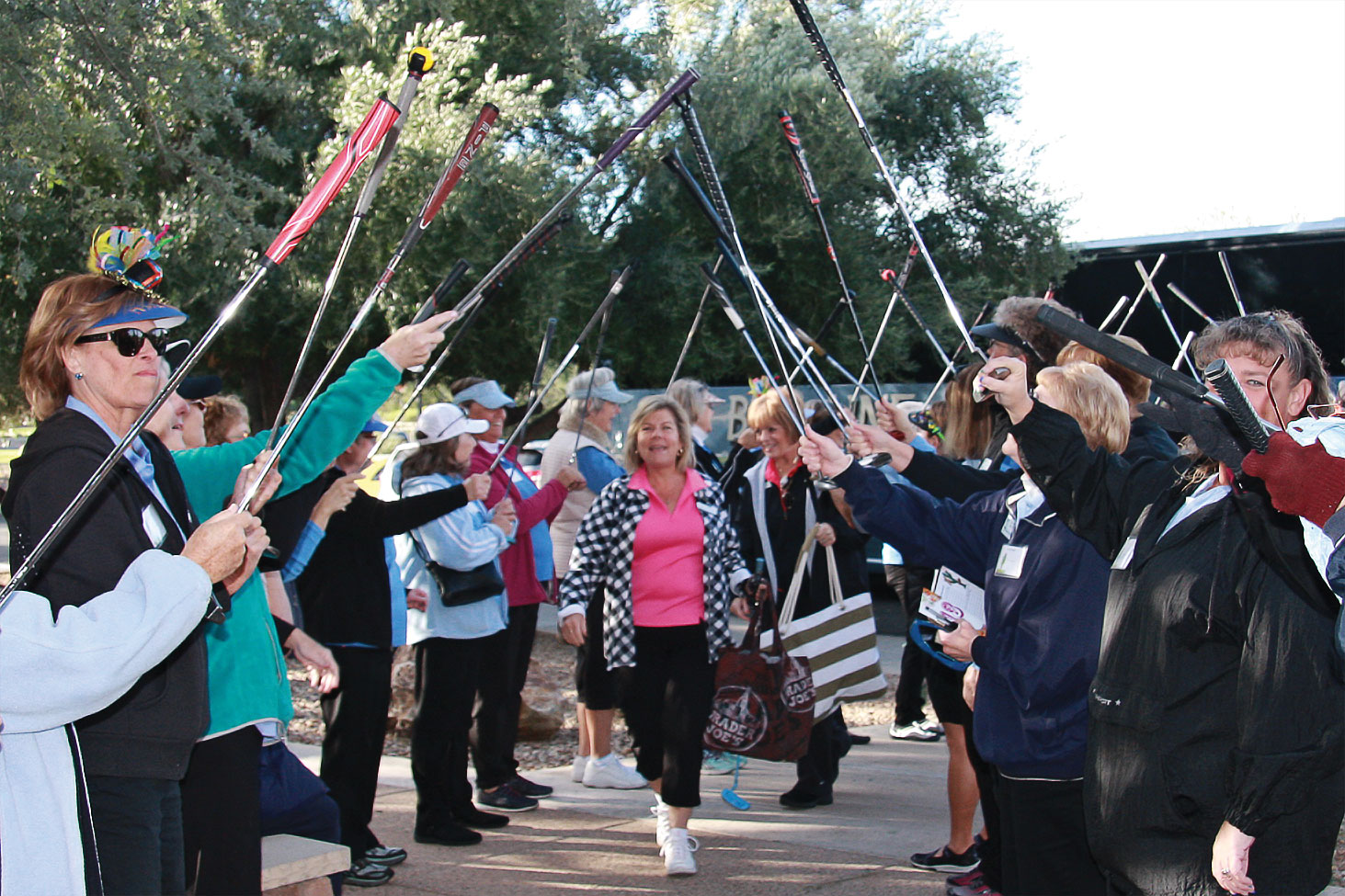 Camille Esterman
On a cloudy, cold blustery morning in November, 44 Ranchette Putters boarded a bus and traveled south for the Quail Creek Fiesta Invitational. When we arrived the sun was shining, the winds had died down and 54 putters from QC created a gauntlet of raised clubs for us to walk under. What a great welcome!
Quail Creek officers and event committee members wore festive fascinators and offered assorted donut holes at check in. Meanwhile a member of their photo club immediately began taking pictures of the mixed teams and decorated green.
Margarita glasses, sombreros, flags, twirlers, party hats and fringed banners provided an array of festive obstacles to putt through or around. One hole even required all participants to substitute a small lime for their golf ball and attempt to sink it.
Rules at the Quail Creek club include putting every week from the rough on two holes; a new experience for many of the Ranchette Putters. Holes in one were celebrated with gusto, as team scores were recorded.
The large screen in the banquet room provided an opportunity to view the photos taken and socialize with our hosts. A lunch of salad, corn chowder and chili served in bread bowls complimented the event's theme.
Awards were presented to the teams with the lowest averages and individuals with the most holes in one. Random door prizes included festive glassware and decorated clay pots. Each participant also received a 'goodie' bag with a baby cactus and small bottle of tequila or coffee liqueur.
Everyone agreed that this was a fun event and we applaud the club at Quail Creek for their creativity and hospitality.
Ranchette Putters is also grateful for the support of our sponsors: Oracle Land & Homes, Les and Leslie Brown; Xpert Automotive, Joe Pate; Golf Cars of Arizona, Allison; Safeco, Eckmeyer Insurance Services, Charlotte Eckmeyer; New York Life, Dennis Eckmeyer CLU, CHFC, LUTCF; Oakley Signs & Graphics, Ken Levitt and Patrick Shaffer, DDS. v