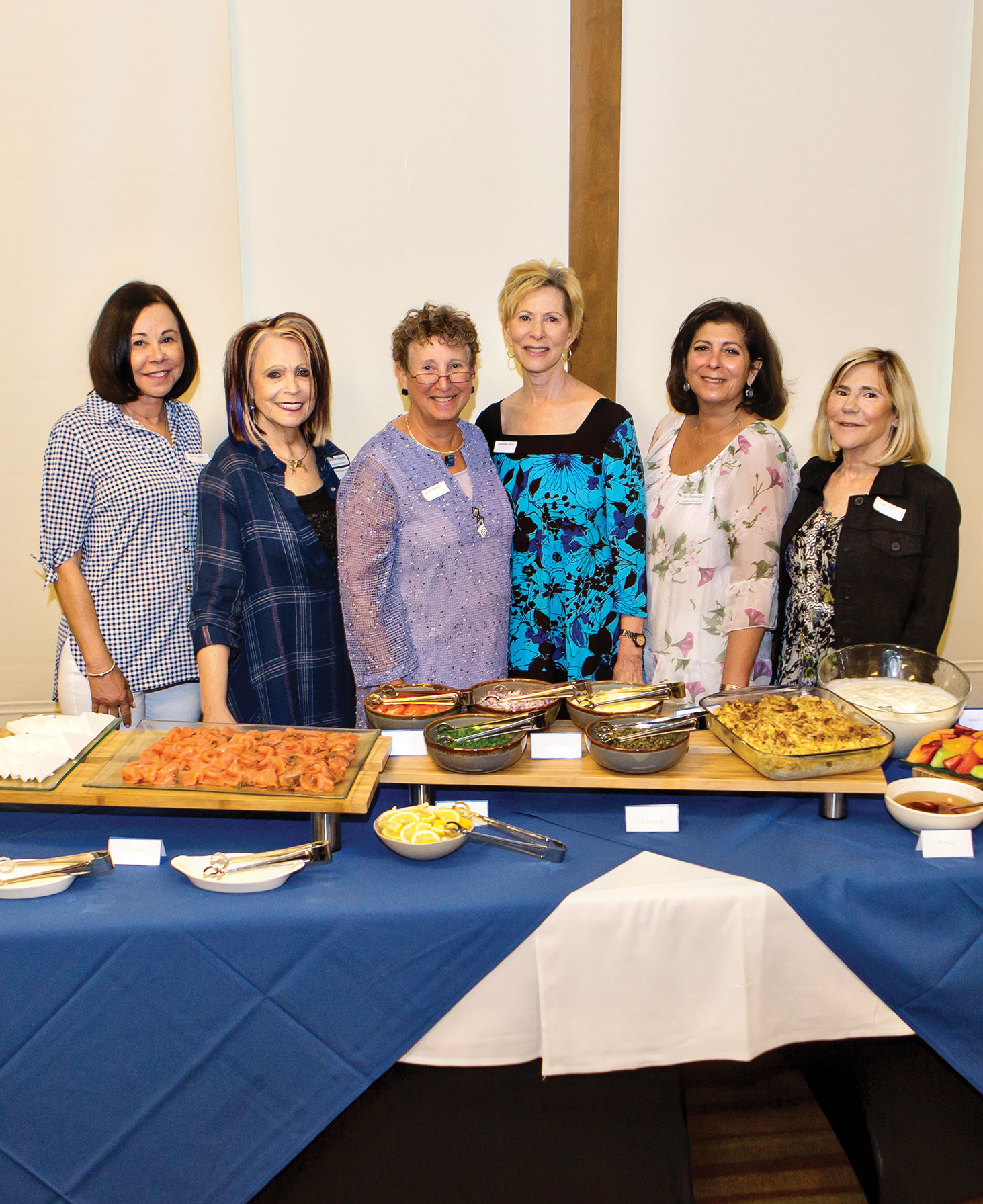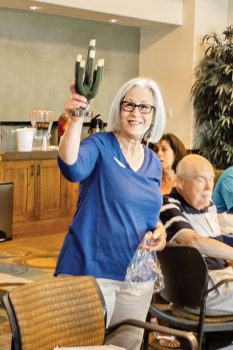 Marlene Diskin
"It's hard to resist an invitation to get together with friends and neighbors to schmooze, eat and laugh. So, why try?" asked Kim Schweitzer, SBR Shalom Club Committee Member.
And Kim wasn't alone in her sentiments. On Sunday morning, April 22, 37 Shalom Club members and friends came together to enjoy a sumptuous breakfast prepared by SBR Chef José. In Jewish tradition, the buffet featured bagels, lox (aka smoked salmon), fresh fruit, yogurt parfaits and a delicious noodle pudding prepared by José from a family recipe provided by Ranch resident, Jackie Levit.
As guests enjoyed their meals, Leslie Gordon, a founding member of the Shalom Club, welcomed everyone and extended thanks to José and his staff and the members of the Shalom Club Committee: Judi Slavin-Cosel, Marlene Diskin, Jackie Levitt, Florence Messer, Kim Schweitzer and Terri Steinberg.
Following breakfast, Ross Messer introduced three very entertaining and hilarious short films. The first film showed how a troupe of Bottle Dancers took over a wedding celebration. If you've never seen Bottle Dancers, Google them, you'll be glad you did! The second two shorts were stand-up comics who had guests crying with laughter.
To top off the festivities, a raffle was held.
"I'm so excited," enthused raffle winner Sharon Farber as she held up her Sonora Menorah. "I love it!"
The Shalom Club is dedicated to the enrichment of Jewish life for SaddleBrooke Ranch residents. Various events and activities will be designed to connect Jews of all backgrounds, their spouses, partners and friends who are interested in living a contemporary Jewish life. The goal is to create a warm and welcoming environment in our community that builds strong relationships, celebrates together and supports each other in times of need.
Shalom Club events are open to all. If you would like to learn more about the Shalom Club, contact Leslie Gordon at [email protected], 203-675-8661.