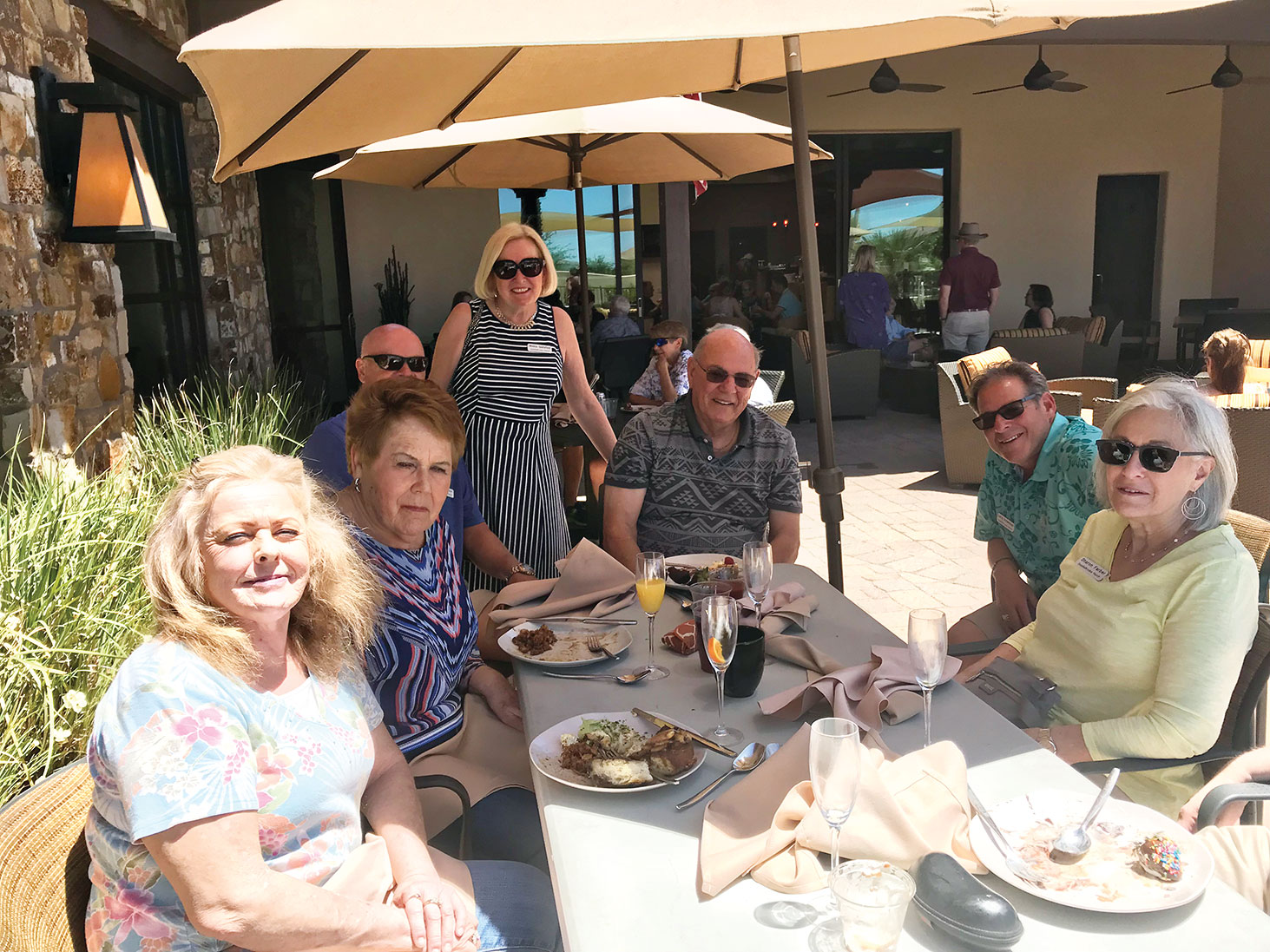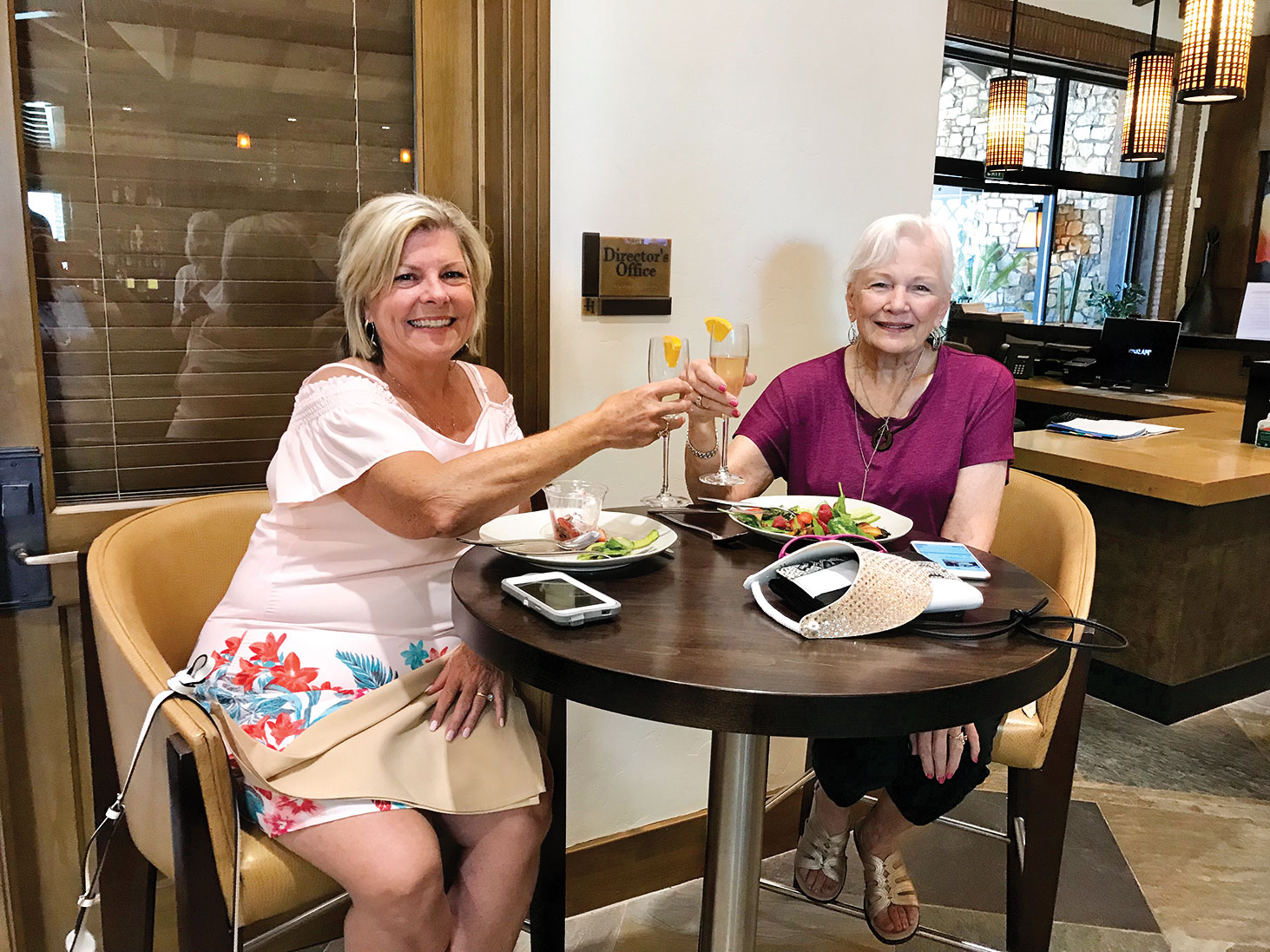 Kim Schweitzer
Thank you once again to our new creative culinary team of Chef Jose, Stephen and staff. They provided a delicious, imaginative and attractively displayed buffet for the taste buds as well as the eyes to enjoy.
If this is any preview of what our upcoming restaurant will be; all I can say is WOW! The tasty brunch consisted of sous vide lemon asparagus, spinach salad with strawberries, candied walnuts, toasted Brie cheese, watermelon gazpacho, jam parfaits, French toast accompanied with a zesty orange caramel sauce and/or bananas foster (as good as it sounds!), sweet potato pork hash with sous vide poached eggs with potent five herb hollandaise sauce (the green monster), ending with green eggs and ham sandwiches on croissants.
The dessert station was filled with decadence. Manned by Chef Dave it featured cheesecake with strawberries, chocolate dipped strawberries with sprinkles, fresh blueberries, fresh raspberries, yogurt and honey. The inspiration behind this was to create a blank palate (or plate in this case!) for Chef Dave to work with guests and create a Mother's Day Masterpiece.
Andrew B. offered guests handmade complimentary mimosas, as well as a sparkling wine apothecary. Guests had their choice of Creme De Pamplemousse, Creme De Mure, Creme De Framboise, and Creme De Peche D Vigne to accompany their sparkling wine.
The weather was perfect to sit outside and congregate leisurely with friends and reacquaint ourselves with neighbors we don't always get to see.
Mother's Day, like every holiday here at The Ranch, is where we can feel warm and welcome with our new family, and of course, be well fed!
"What my mother believed about cooking is that if you worked hard and prospered, someone else would do it for you." Nora Ephron
Happy Mother's Day!