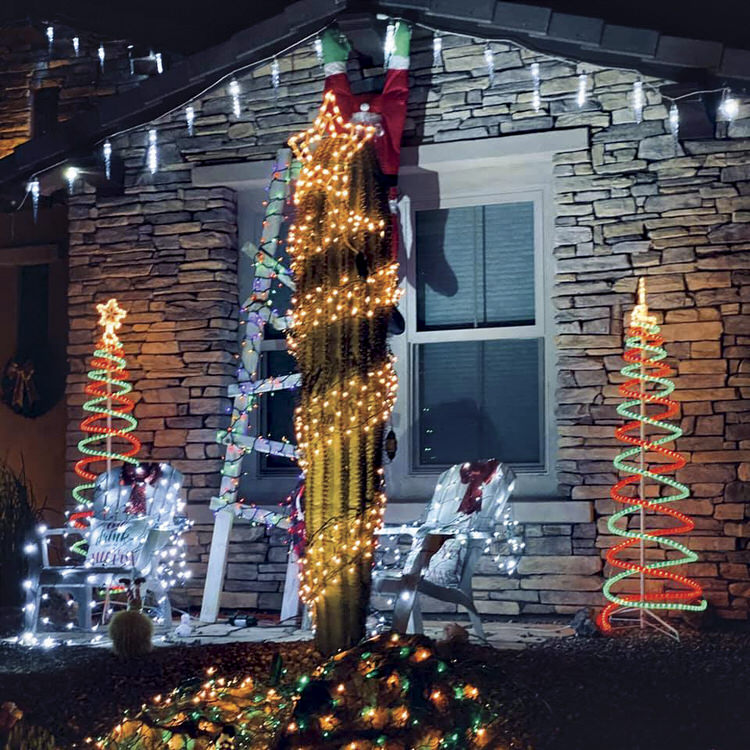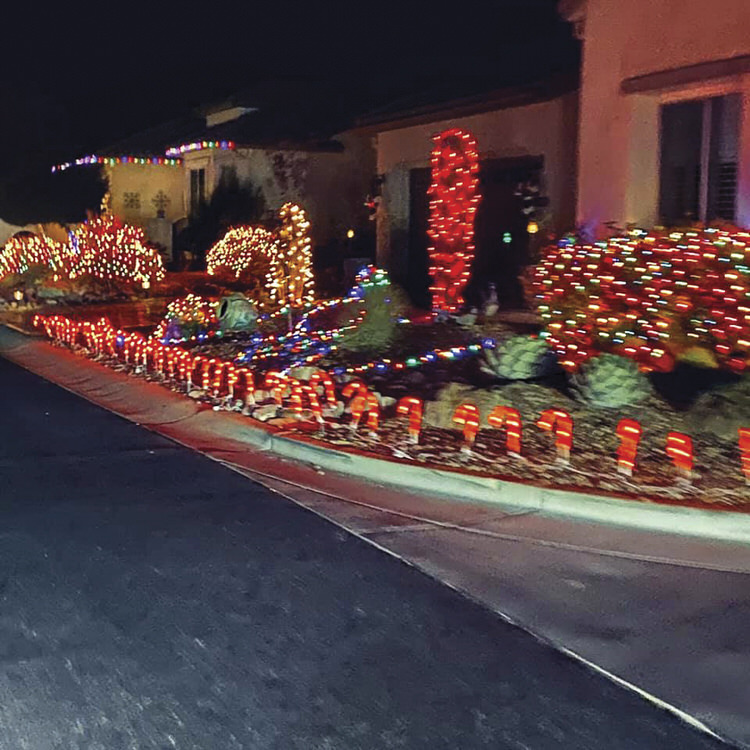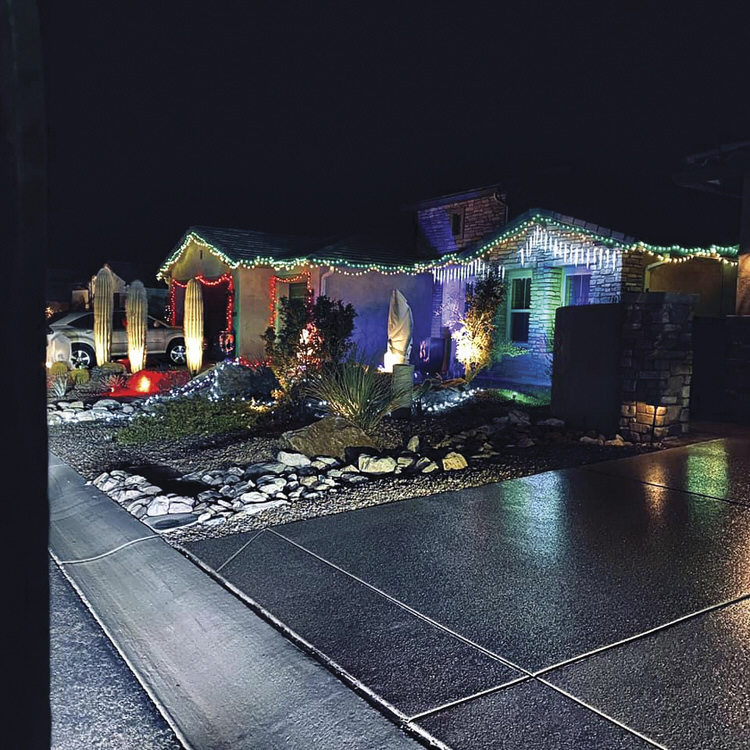 Leslie Brown
Do you remember bundling up and riding around in the family car to view the twinkling holiday lights?
Let's cruise the streets in golf carts! Mark your calendars for the 10th Annual Holiday Lights Golf Cart Tour to see all that glitters and glows on Saturday, Dec. 17, at 6 p.m. Line up on Egret Trail just past the stop sign on Ankole Dr.
Bundle up in your jackets and blankets, and bring your smiles, laughter, and hot beverages as we look for the best holiday displays around the Ranch. Following the tour, we will gather at the Ranch House to warm up and meet new friends.
This annual holiday event is hosted each year by Les and Leslie Brown of The Sell, Buy, or Rent Team at Oracle Land & Homes.