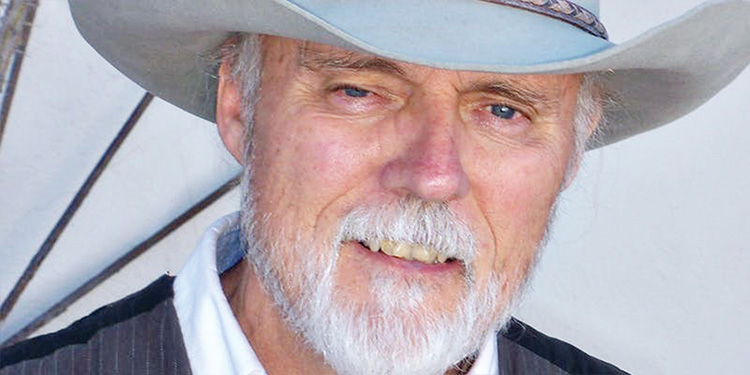 Bruce Carlson
Hi folks,
My name is Bruce Carlson and I live here at SaddleBrooke Ranch.
Some of you may know me as a singer/songwriter.
Some of you may know me as a Bible teacher/healing evangelist/prison chaplain.
Some of you may know me as Nancy's husband.
However, none of you know me as the "Stone Poker." I have a 5.5-foot walking stick I carry on my every other day hour-long walks. I thought about how I could put that stick to use and why I carry it. So, I started poking stones. Today I counted 102 stones poked from the curb back into yards. Looks good.
The plot thickens. A few weeks ago, as I was walking and poking around, I came up behind a man flipping garbage can lids back into place, on a very windy day after garbage pickup. I said to him, "As you reset the lids, I'll be resetting wayward stones." We had a good laugh about keeping things in order.
From "Stone Poker" and on behalf of "Lid Flipper", whoever you are.
P.S. For anyone interested, I'll be playing at the Tucson Folk Festival on Saturday, April 4 at 2:30 p.m., on the Jacome Plaza Stage (in front of the Main Library.) Ken Wilcox, another SBR resident, will be playing backup sideman guitar. Nancy will be singing with us on some songs.
I teach an interdenominational Christian Bible Study Monday evening beginning at 6:30 p.m., at the Impact storefront next to Carlota's Mexican Restaurant. All are welcome!