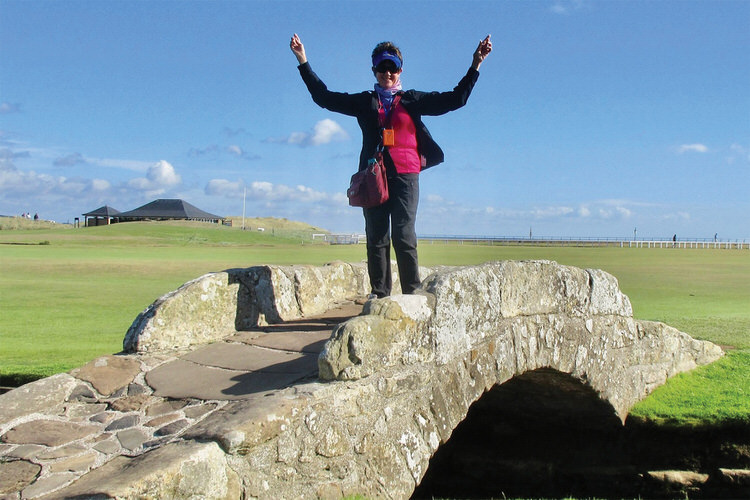 Camille Esterman
A recent tour through Scotland included a two-night stay at the Old Course Hotel in St Andrews. While there, my husband and I were surprised to learn about the "right to roam" laws that affect golf courses.
When I asked the hotel how to reach the beach where "Chariots of Fire" was filmed, I was told to just walk across the golf course to the sea. Instead I found a path that was manned on each side by volunteers who were monitoring the tee boxes and guaranteeing safe passage. That evening our dinner table overlooked the course. We were fascinated to see golfers finishing their rounds as non-golfers meandered on the fairways—some of them with dogs.
The next morning I questioned our guide about this behavior. He explained that, in Scotland, people have a "right" to walk on golf courses while golfers have a "privilege" to play on them. The only stipulations are to pick up after your dog and respect the greens. It appears that part of the rationale is that many of the golf courses border the sea and the only access to a beach is to walk across a course.
Our guide further told us that unless one of the major tournaments is playing at St Andrews, the Old Course is closed to golfers on Sundays. Instead people picnic, dog walk, play football, and throw Frisbees along the fairways.
Even though I am only a putter and not a golfer, I could not resist the chance to have my photo taken on the iconic old stone bridge over the Swilcan Burn on the Old Course at St Andrews.