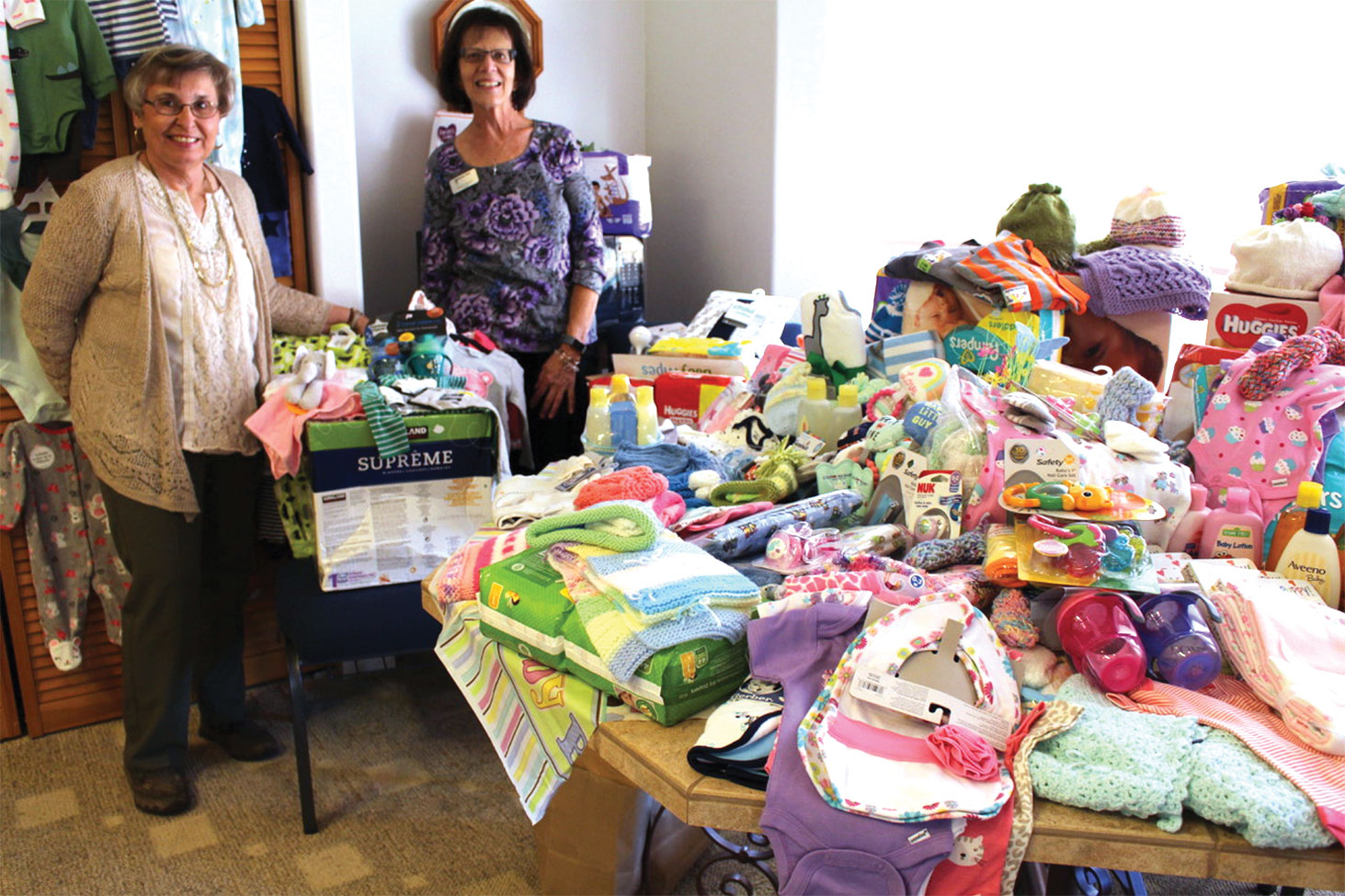 Carol Thompson
Once again, the women of Community Church at SaddleBrooke (CCSB) have generously brought baby gifts for Claire Grochocki's Family First Ministry. Claire gave a beautiful presentation about the center's involvement with the Copper Corridor community.
Dorothy Nelson gave an oral history of the layette giving. Back in 2001 Faye Maxwell started having baby showers for women in Catalina. This giving was taken on by women at CCSB with showers in the home of Sue Birky. A few years ago, the women of the church assembled the welcome baskets at the CCSB Parish House.
According to the organizer/liaison of this year's event, Sharon Vance, "Family First families were truly blessed by this strong outpouring of Christ's love through these donations. God bless the giver and the recipients." Thirty ladies that attended assembled nine baskets for both male and female newborns. Many others donated funds to purchase additional items.
Claire is looking for more volunteers; the contact number is 520-269-9152. CCSB is a Christ-centered Church with the mission to glorify God by becoming a community of grace where people will receive, live and share the love of Jesus Christ. Join us at the DesertView Performing Arts Center in SaddleBrooke each Sunday at 8:30 a.m. All are welcome.