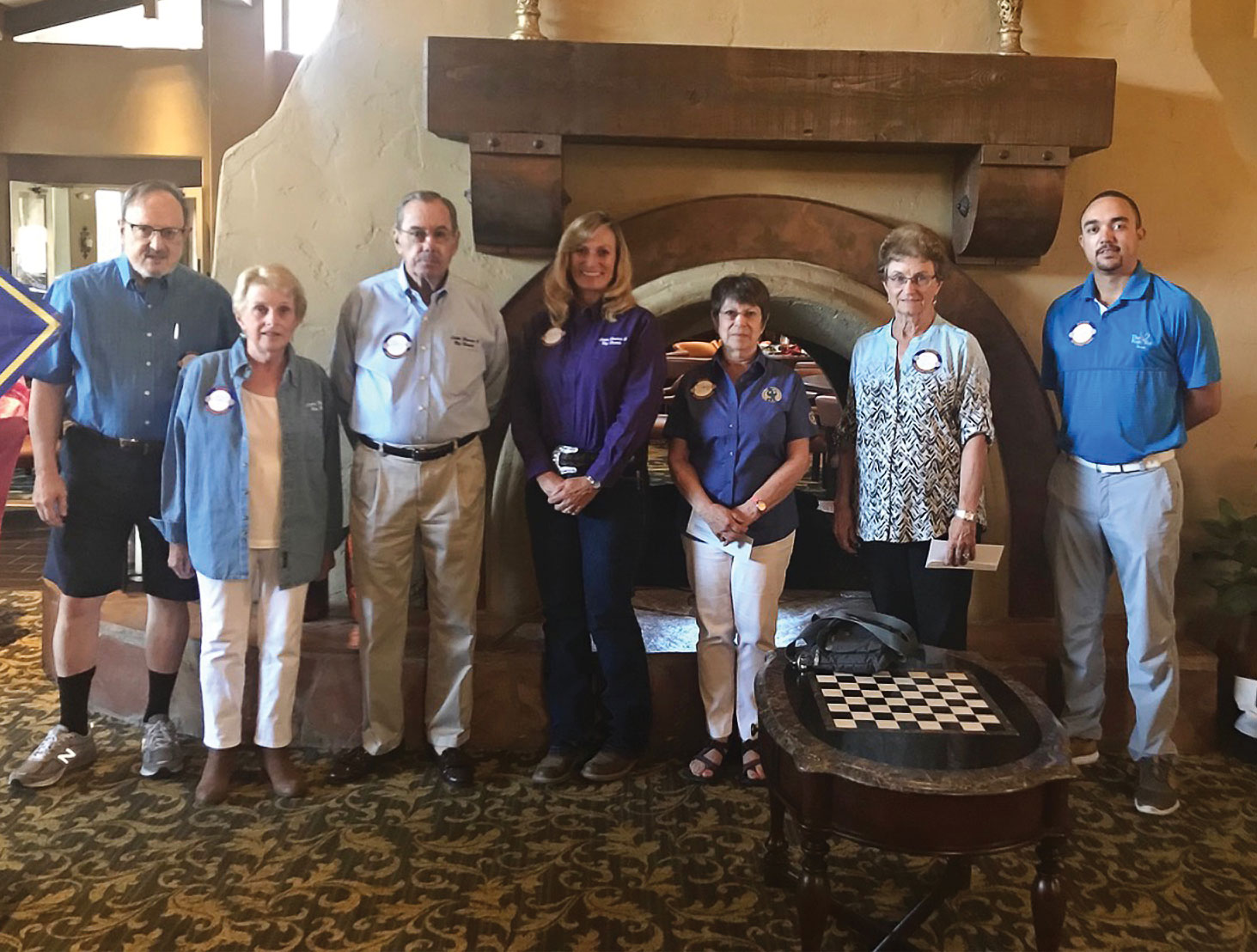 Stephen Argentati
The 20th annual Fore For Kids charity golf tournament broke records this year and raised over $36,000 to be used to support youth-oriented charities in the local area. The tournament was created by the Rotary Club of SaddleBrooke, a service organization that focuses on service above self.
At the most recent club meeting, grants were given to the following organizations:
1st Tee of Tucson an international youth development organization introducing the game of golf and its inherent values to young people.
Little Hooves & Big Hearts a local non-profit helps seniors and children with special needs get to a better place in their lives, both physically and emotionally, through interaction with specially trained miniature horses.
Math Plus an organization that teaches students coding through robotics programming.
Teen Sew Cool, which teaches sewing to young people with the goals of giving them a sense of self-esteem, pride of accomplishment and skills for future use in family and possible income production.
Connections in Learning an after-school program at Mountain Vista Elementary school which hires high school alumni to tutor current students in a safe, constructive environment.
In addition to supporting these local organizations, the Rotary Club of SaddleBrooke also funded a wish at Make a Wish Foundation of Arizona. Did you know that the Make a Wish Foundation began in Arizona? Enough money was raised to grant as least one wish.
Lastly, the annual golf tournament will also fund six college and vocational scholarships. Five area students will receive the scholarships to attend college. One student will receive a scholarship for vocational training.
If reaching out and touching members of our community with good deeds sounds like it would fit into your busy schedule, please join us for lunch and visit our club. The Rotary Club of SaddleBrooke is open to men and women who work or are retired in SaddleBrooke, SaddleBrooke Ranch and the surrounding area. Please visit us at SaddleBrookeRotary.com or contact Wendy Guyton at 520-404-5712 or at [email protected] Come and have lunch with us any Thursday at 11:30 a.m. at SaddleBrooke One.