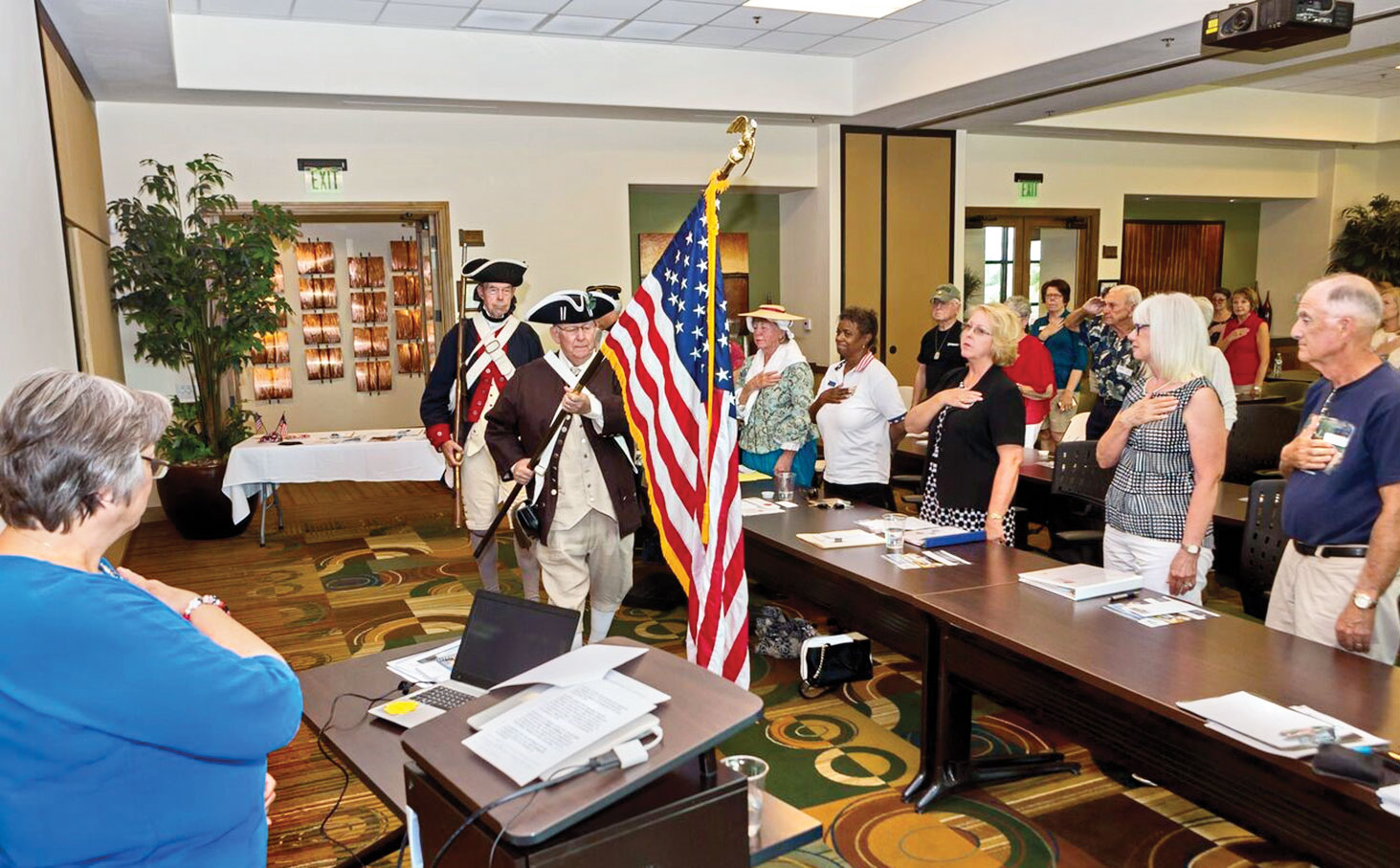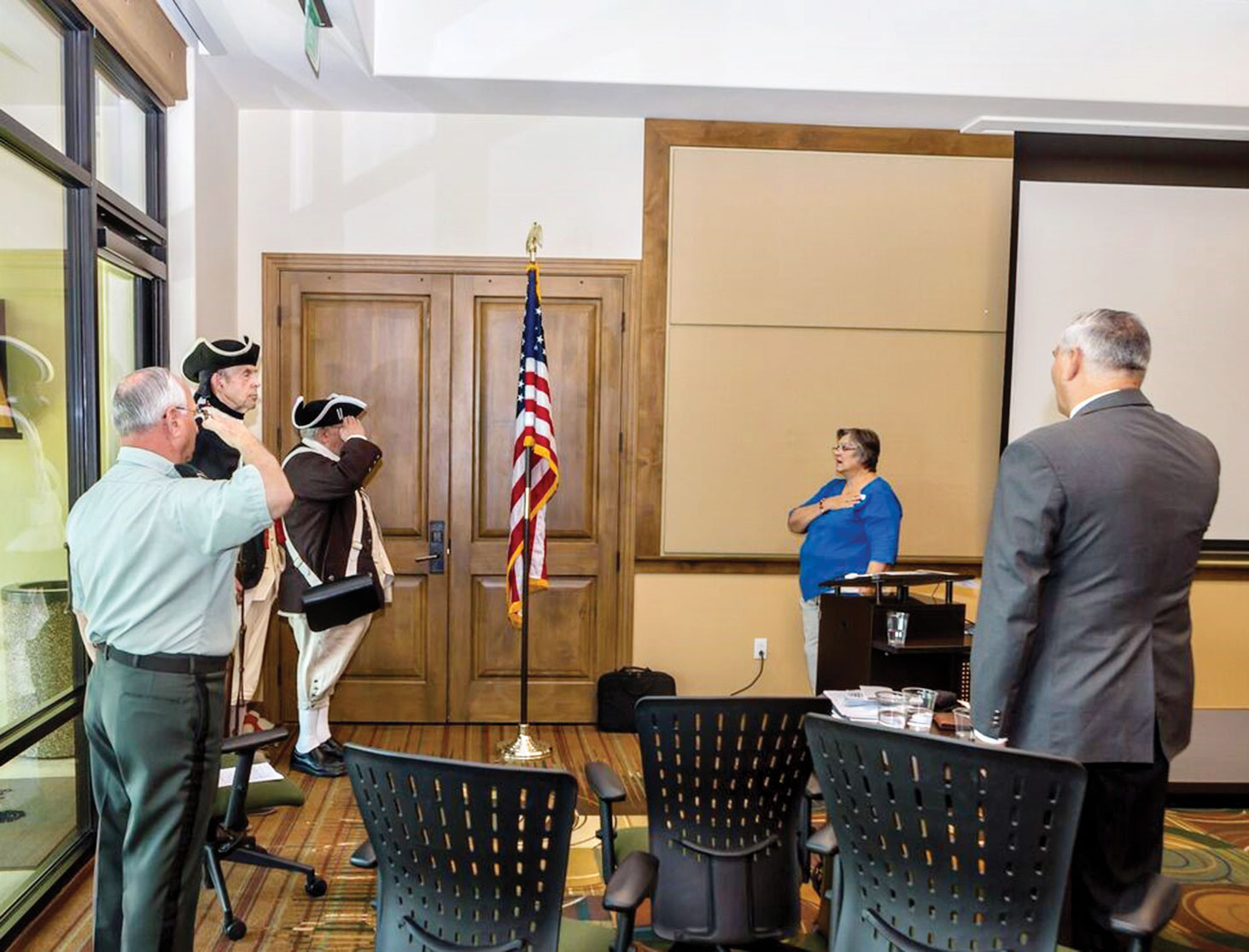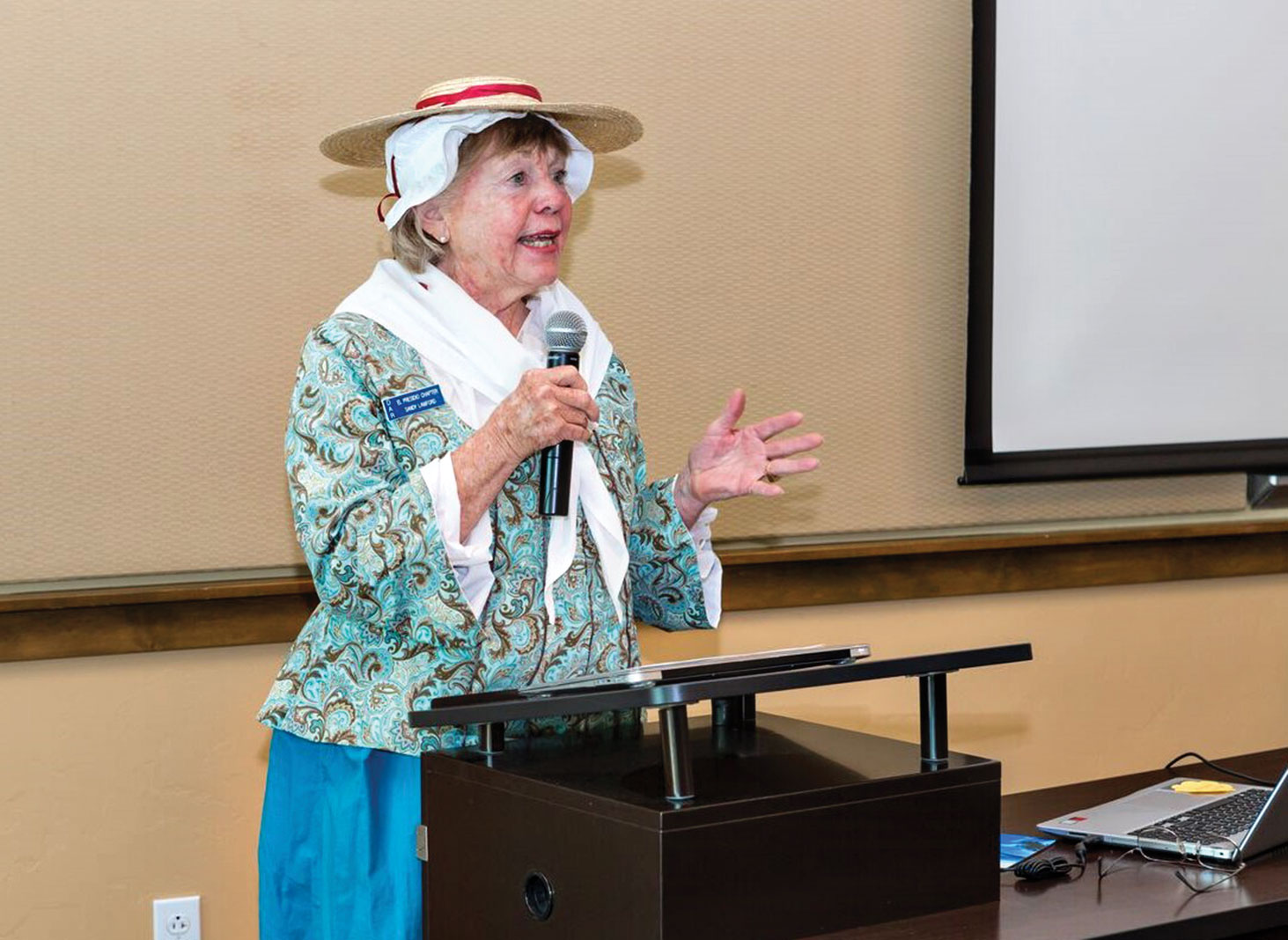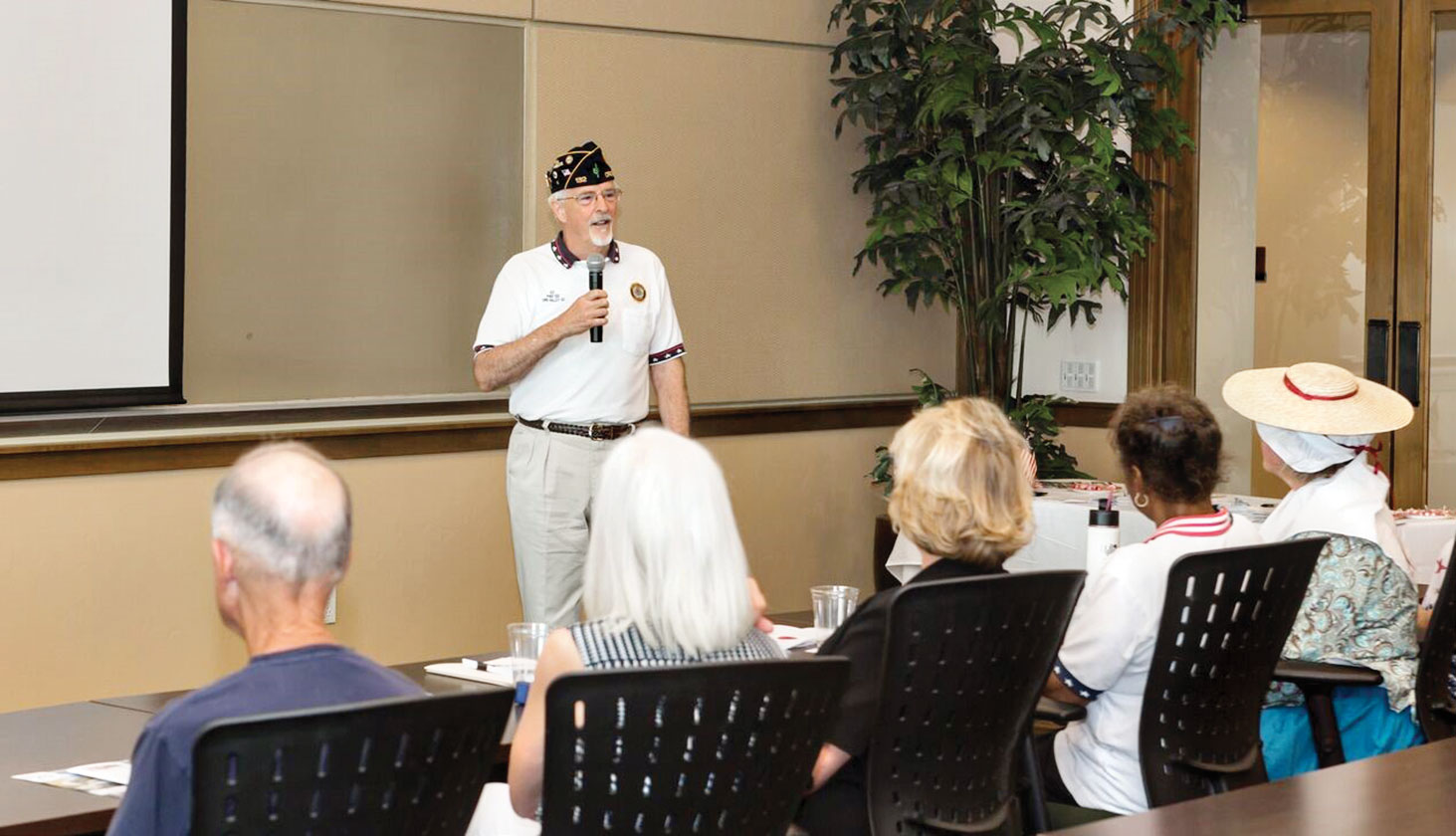 Thomas Sorensen
SaddleBrooke Ranch's Citizens Awareness Forum celebrated Flag Day by hearing from many patriotic Arizona organizations in our area. Tryon County NY Militia, Lt. Col. Gerrit Gysbert (aka SBR resident Thomas Sorensen in the uniform of his Revolutionary War ancestor) was Flag Bearer of our Stars and Stripes accompanied by Dr. Rudy Byrd of the Sons of the American Revolution, Tucson Chapter.
After the pledge, we saw an emotional video of our National Anthem with many saying they will now sing the Star Spangled Banner with a better understanding of the meaning of Francis Scott Key's poem written about the morning after the Battle of Fort McHenry and understand the sacrifices made to keep the Stars and Stripes flying during that night.
SBR resident Lt. Col. USA (Ret.) Ken Robinson gave a presentation on the creation of the U.S. Army. Also, information was given and questions were answered by Ed Davis, American Legion; Onita Davis, American Legion Auxiliary; Bonnie Dudelston, Arizona Veterans Cemetery in Marana, AZ; Lt Col, USAF (Ret.) Marlon Ruiz, Arizona Veterans Memorial Cemetery Foundation and also Military Order of World War; Sandy Lawford, Daughters of the American Revolution; Dr. Rudy Byrd, Sons of the American Revolution; Steve Asp and Jack Baillargeon of the Benevolent and Protective Order of the Elks, Catalina, AZ and Sheron Jones, Gold Star Mothers telling us about Wreaths Across America.
Citizens Awareness Forum meets on the first Thursday of each month at 4:00 p.m. in the La Mesa Room. Please check the Ranch reminder email for announcements. All SaddleBrooke Ranch residents are welcome!