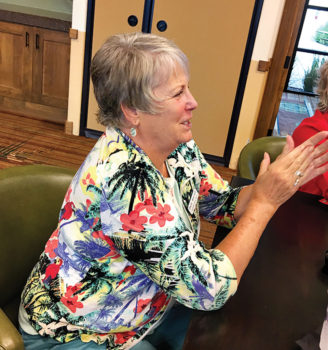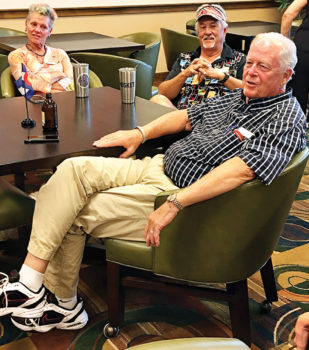 Linda Shannon-Hills
Moving into a new community is exciting, especially meeting new people from around the United States and Canada. As our SaddleBrooke Ranch grows, finding common interests and backgrounds pulls us closer together as neighbors, and that is what neighbors found when they joined together on Wednesday, August 2, for a Colorado Club Social at La Hacienda Club. We welcomed new members and reconnected with other Coloradans to update on what has been happening. Although the group was smaller as many people were traveling, we laughed a lot and had a good time.
Future Colorado activities include a small group carpooling to Phoenix in September to watch the Colorado Rockies play the Arizona Diamondbacks.
Barbara Drury has been working very hard to recruit members to host the Colorado Club Progressive Dinner on Saturday, November 4, starting at 4:30 p.m. The theme is Italian with first course at two homes serving appetizers and drinks. Next course will be lasagna with salad and bread at three different homes, then ending the evening with dessert at Barbara and Bob Drury's home with the group all together. As we get closer more details to come.
Save the date for the Colorado Club December Party in La Mesa/Montana rooms for Tuesday, December 12, 2017, from 4:00 to 6:00 p.m. Toni Graves is organizing, and we hope to have a few appetizers, cash bar and a church group come to sing for us for starters. More details to come.
The Colorado Club does not have dues, but we are a group of residents at SaddleBrooke Ranch with a common association to Colorado either once living there or having children in Colorado. If you have ideas for other joint gatherings, please share with Alastair Stone at [email protected] or Linda Shannon-Hills at [email protected] New to the Ranch from Colorado, and would like to join this group? Contact Alastair or Linda to join the fun.