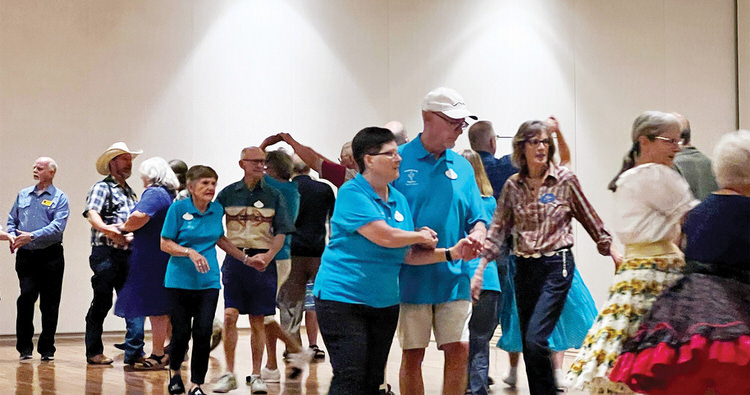 Carole Hays and Rebecca Williams
How many times have you heard someone say, "Square dancing? Me? Oh no, I can't dance." So, how about we ask instead, "Can you move to music? Can you walk to music?" Or, how about, "Do you like to have fun with friends, and do you want to make new friends?" Square dancing is all about following the instructions of the caller, within a square or group of eight people. The caller guides you through moves accompanied by many different genres of music. And of course, you will be having oodles of fun while doing so.
The Rancheros Squares and SaddleBrooke Squares Dance Clubs are offering their annual free introduction to square dancing lesson at 7 p.m. on Thursday, Oct. 13, in SaddleBrooke's MountainView Ballroom. If you have a good time, and we are sure you will, then you would return the following Thursday, Oct. 20 at 7 p.m., in the MountainView Ballroom. These "mainstream" lessons will continue every Thursday for 16 weeks. In addition to the lessons, an optional one-hour review is held every Sunday evening where you will be able to practice your skills or brush up on a lesson missed.
If you are a new dancer, or want to brush up on your dancing, come out on Oct. 13 and have all your questions answered. No special square dance attire is required—come casual and you will have a surprisingly fun evening.
Check out our website on the SaddleBrooke Ranch HOA site under "Clubs," "Dance & Music," and "Rancheros Square Dance."
You can also visit the website of our sister club at www.saddlebrookesquares.com.