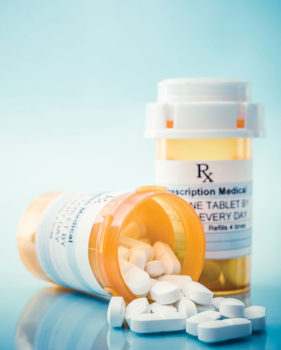 Phyllis Ketring
Dr. Michael Zoucha is the Director of Pharmacy at Oro Valley Hospital. He will be present at Health Night Out on June 26 at 7:00 p.m. to discuss medication safety in a hospital setting.
Dr. Zoucha is a graduate of the University of Arizona's College of Pharmacy and has 20 years of experience in various pharmacy practice sites. The past 12 years he has overseen the pharmacy operations at Oro Valley Hospital as the Director of Pharmacy.
At Health Night Out, he will discuss:
Technology utilized by Oro Valley Hospital to keep patients safe
Pharmacist's role in providing safe medication management
Medication safety tips that patients can use to keep safe in the hospital
Dr. Zoucha is a Board Certified Pharmacotherapy Specialist (BCPS) and a Board Certified Geriatric Pharmacist (BCGP) and brings his skill in these specialties to Oro Valley Hospital.
This will be an opportune time to ask questions about medications and how to coordinate between hospital stays and your ongoing prescriptions.
SaddleBrooke Health and Wellness is pleased to host the Director of Pharmacy of Oro Valley Hospital on Monday, June 26, at 7:00 p.m. in the MountainView Ballroom.
Health Night Out is a free educational presentation for residents of SaddleBrooke One and Two, The Preserve and SaddleBrooke Ranch, and is brought to you by SaddleBrooke Health and Wellness. It offers a unique opportunity to learn from highly skilled local doctors and practitioners about a wide variety of health issues.
The MountainView Bistro will offer a special healthy menu selection for Health Night Out, so enjoy dinner at The Bistro before attending the presentation. Watch your e-mail for menu details.