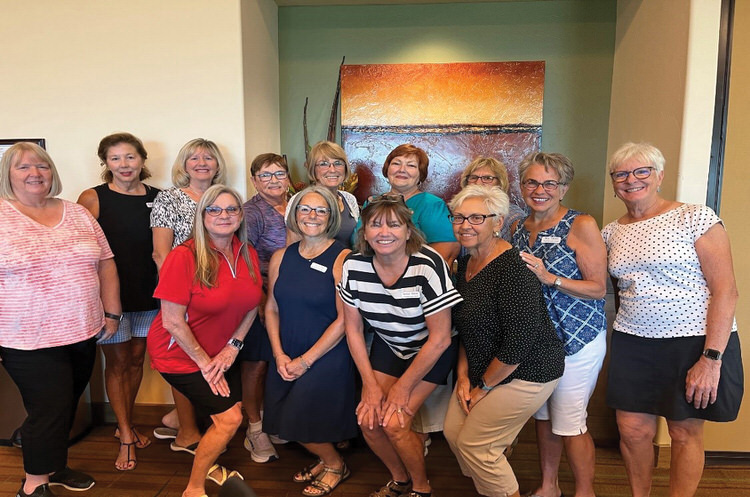 Effective Nov. 1, 2022, the SaddleBrooke Ranch Lady Niners Social Golf Club became the SaddleBrooke Ranch Lady Niners, a chartered golf group.
Although we are new as a chartered group, the social club has been in existence for almost 10 years.
Membership is open to all women residents of SaddleBrooke Ranch who wish to play nine holes of golf on a regular basis. Handicaps are not required for membership, but are available through Arizona Golf Association.
Please welcome our new board and support staff for the term Nov. 1, 2022, through Dec. 31, 2023: Debby Bowen—League Day Play Support; Susan Knight—Secretary; Kay Grady—Membership; Susan Engebretson—Sponsorship; Tove Pape—Website; Mary Schlachter—President; Debbie Schreiber—Games & Tournaments; Rita Terese—Social; Lynn Mulhall—Rules & Handicap Spt.; Cheryl Stroben—Treasurer & League Day Play Spt. 3; Joyce Watt—Rules & Handicap; Denise Baker—Social Spt.; and Edie Kellogg—Vice President; Constance Garrison—Communications; Lani Warren—League Day Handicap; Jeanne Hansel—Social Spt.; Trish Minard—Games & Tournaments Spt. 3; Judy Adams—Membership Spt.; and Tina Weber—Games & Tournaments Spt. 2.
If you have an interest, we hope you will come and check us out. Membership dues are $15 a year, plus if you are a member of the Arizona Golf Association, their yearly dues are $45. If you have any questions, please ask us. Our website is sbrladyniners.home.blog.