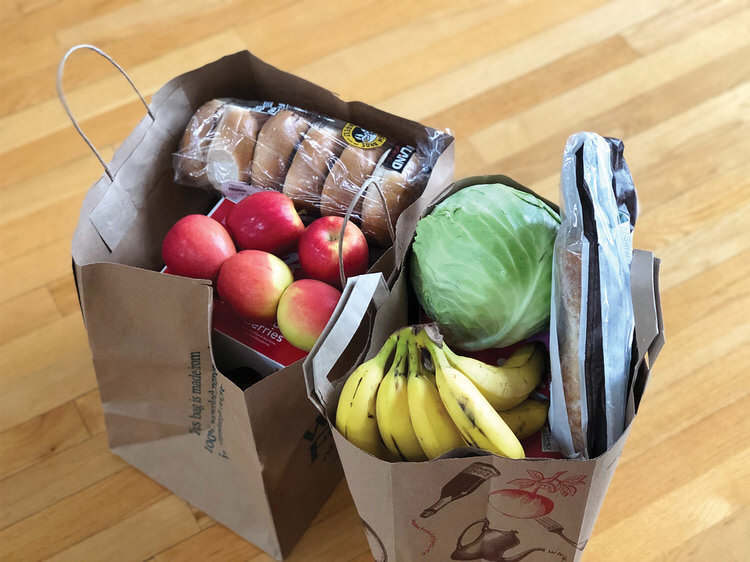 Rosemary Douglas
Many residents of the Copper Corridor communities of Oracle, San Manuel, Mammoth, and Dudleyville face a double challenge. They live in a "food desert" and are also "food insecure."
Food deserts are areas where families have low access to supermarkets or large grocery stores and face significant obstacles to getting healthy foods.
Food insecurity is defined as "a lack of consistent access to enough food for every person in a household to live an active, healthy life."
The Tri-Community Food Bank (TCFB) helps mitigate both of these challenges by providing emergency food to our needy neighbors. TCFB provides food boxes twice monthly to low-income families. This year, the number of households we serve has increased by 44%. With that increase, and with recent price increases, TCFB is facing a growing monthly grocery bill.
Thanks to all our generous donors, and to the annual Food Drive conducted by SaddleBrooke Community Outreach, we hope to continue to meet this double challenge in the future.
The Tri-Community Food Bank is an IRS 501(c)(3) nonprofit corporation and an Arizona Qualifying Charitable Organization. The Food Bank is an all-volunteer organization. We spend 0% for administration costs and are totally supported by your generous donations. The TCFB also receives food donations from the United Food Bank in Mesa, Ariz.