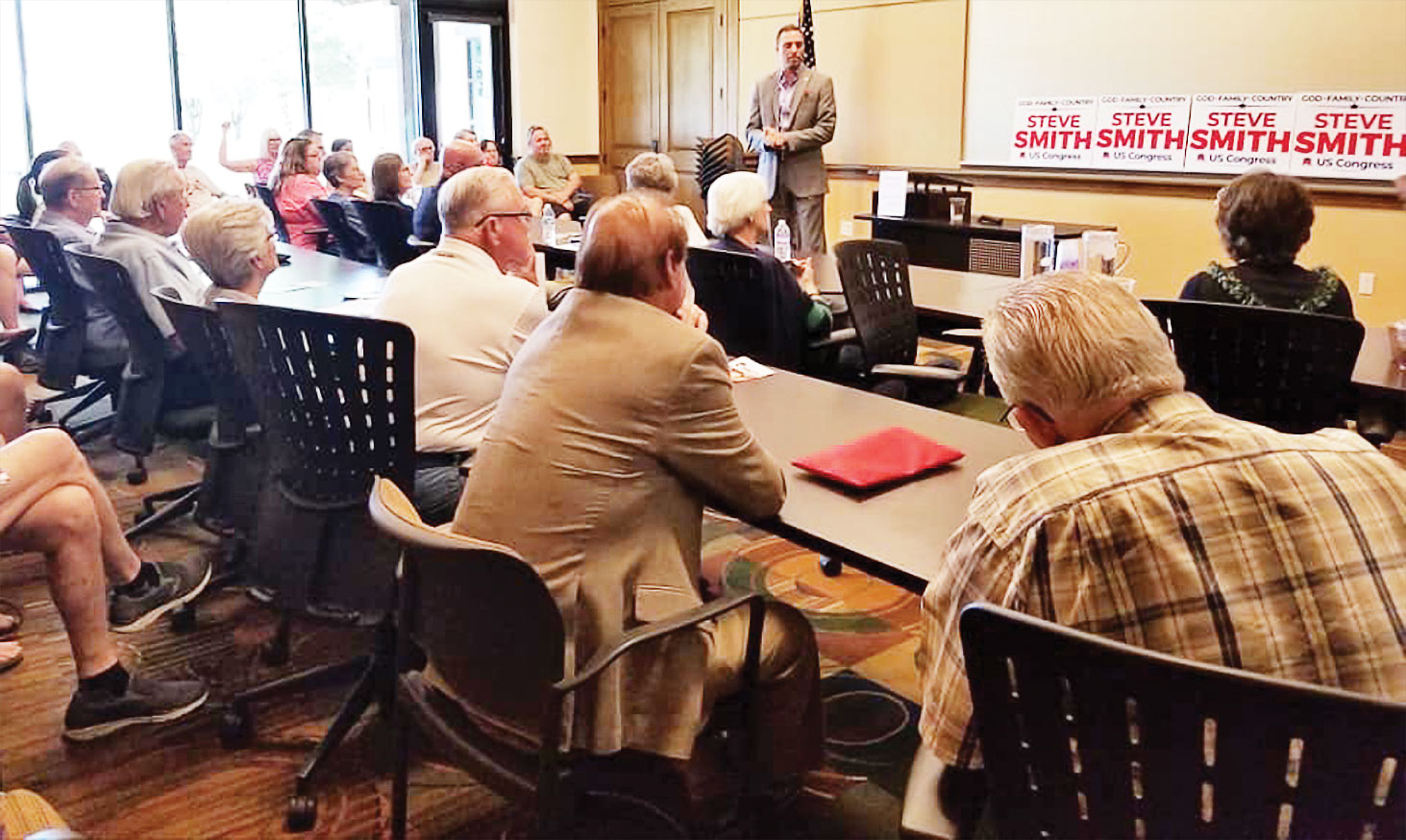 Republicans of SaddleBrooke Ranch will meet Monday, September 17, 2018 from 1:00-3:00 p.m. at the Hacienda Club in the La Mesa Room. All Republican and Independent voters living at SaddleBrooke Ranch are invited to this round table discussion about candidates chosen at the August 28 Primary.
We will also begin to discuss the propositions that we will be voting on at the General Election in November. Early mail-in ballots will be coming to us in early October. Be an informed voter! Learn about these propositions and candidates!
The past month has been a very busy one. We have heard from several candidates for Congress, the Senate and the state. Arizona Representative Thomas Shope gave a very enjoyable and informative talk about the State Legislature and explained all the different districts we are in. Republican volunteers and precinct committee people were busy packing information about our candidates and delivering them to our SBR voters. We thank all those who participated in the Get Out the Vote activity! Everyone had a great time meeting their neighbors and encouraging them to vote either as an early mail voter or in the polling place located in the Oracle Courthouse.
We welcome all our new SaddleBrooke Ranch residents! Register to vote! The Republicans of SaddleBrooke Ranch meet the third Monday at 1:00-3:00 p.m. Contact Carol at [email protected] with your email address to receive announcements.