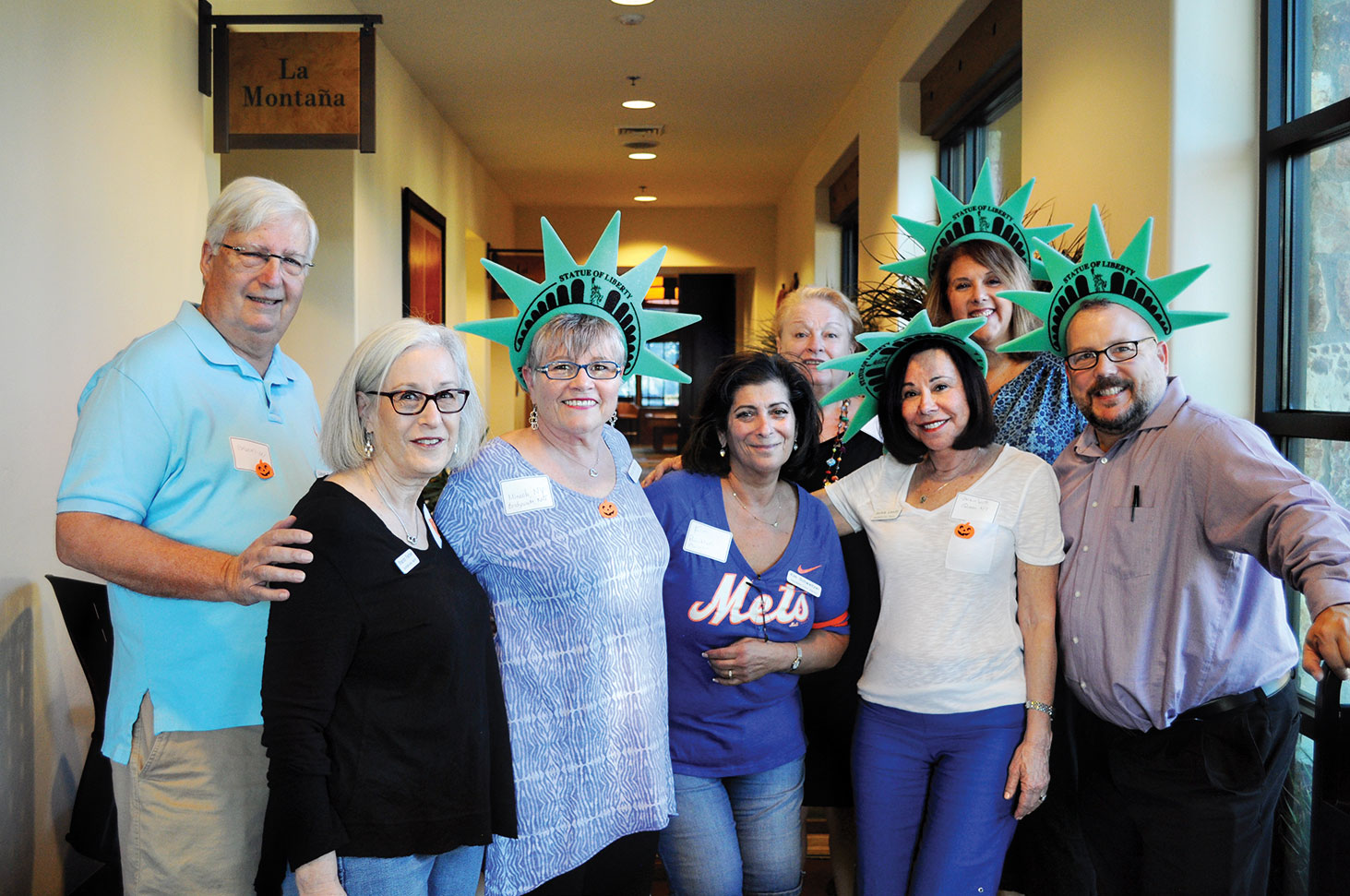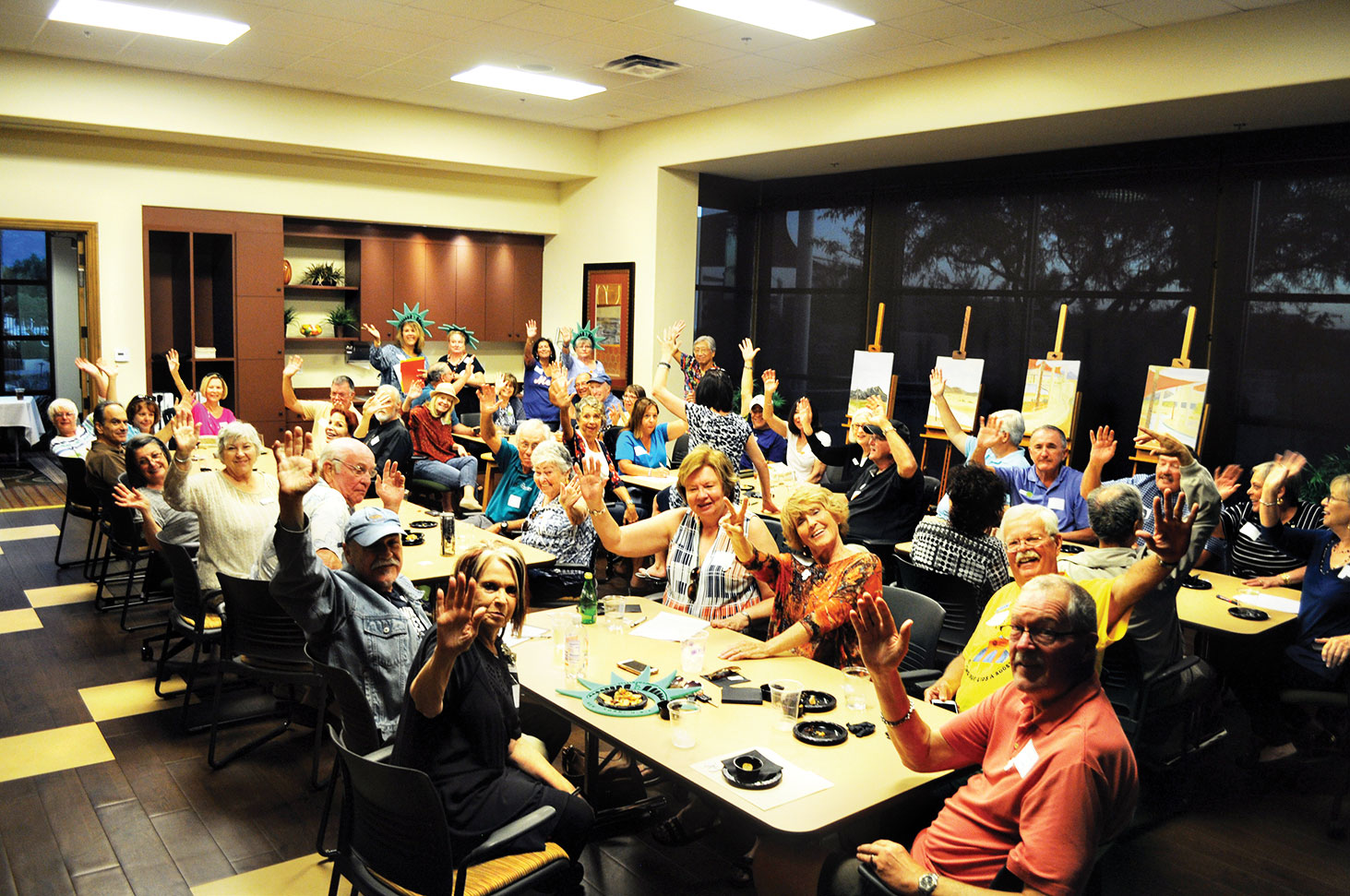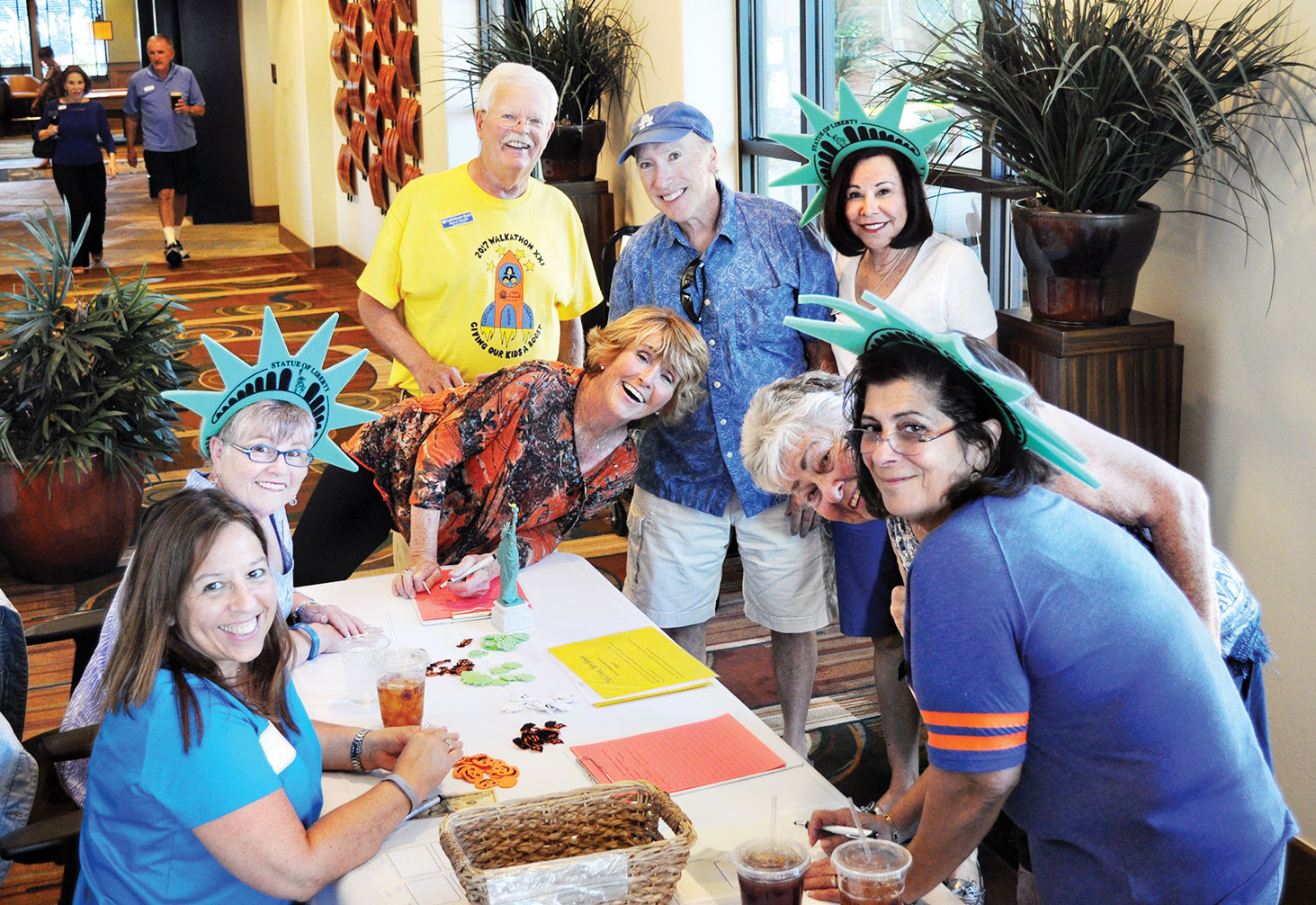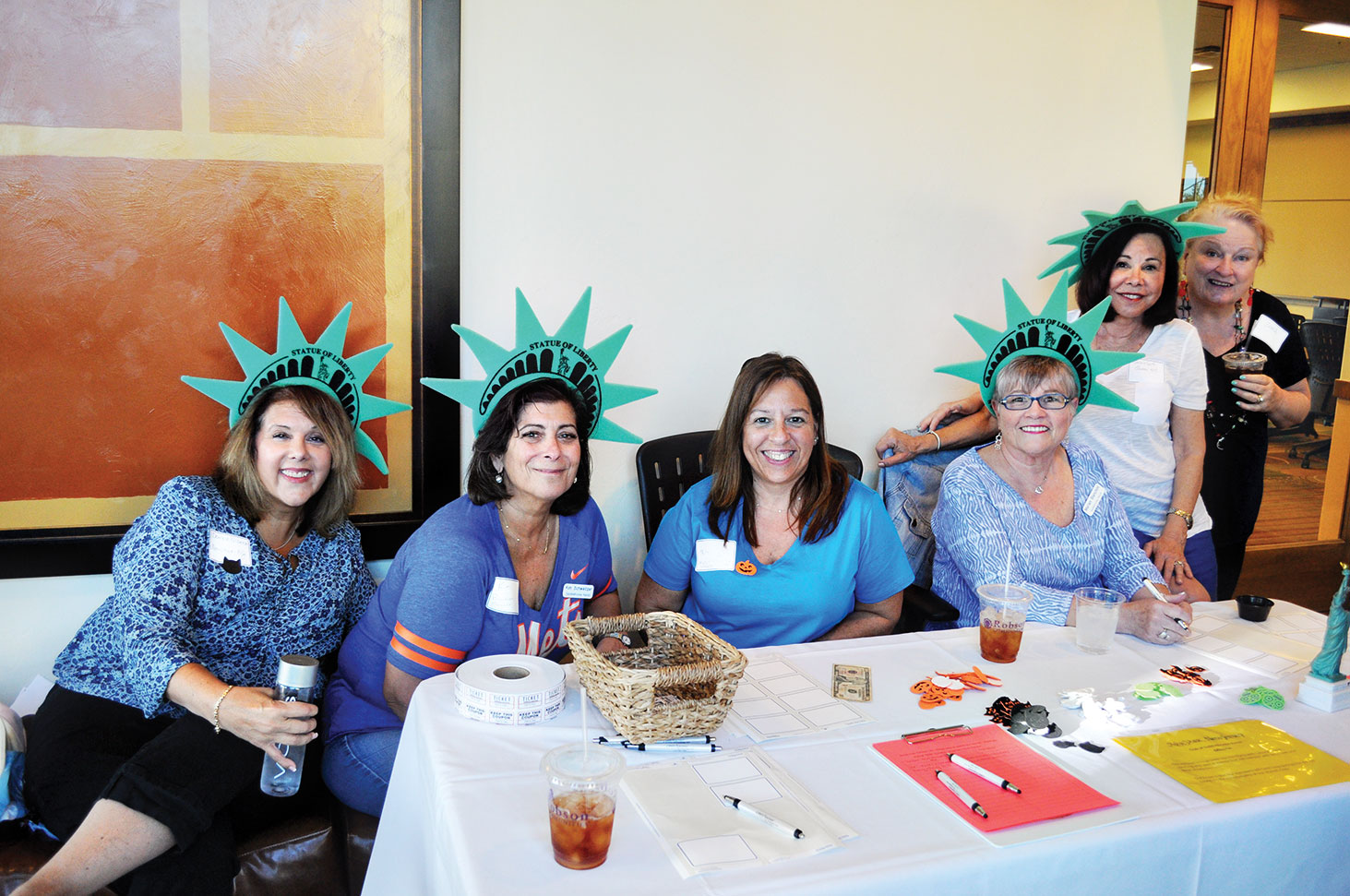 Kim Schweitzer
SaddleBrooke Ranch has a new State Club; New York and New Jersey are now represented amongst the other state clubs at the ranch.
Forty-five Ranchers attended our inaugural get together on October 25. Guests wore name tags identifying the town in New York or New Jersey where they once lived. We had a lively game of trivia with questions like, how many landfills are there in New Jersey? What was the original name of Kennedy airport? Prizes were given for high and low score.
The room was decorated with a NYC subway map, a NJ license plate, a Long Island Duck baseball jersey, a Long Island coffee table book, a Yankee baseball hat and two plastic pizza rats, which also served as trivia prizes.
We enjoyed fruit and cheese platters, bruschetta and snack mix served by the La Hacienda Club. We also raffled off NY/NJ themed prizes, which everyone enjoyed.
The evening was sponsored by the committee of Kim Schweitzer, Donna Pedota, Marian Bianchini, Zenia Fera, Jackie Levitt and Terri Steinberg.
Members made great suggestions for upcoming programs, and we look forward to having fun together!
Our mission is to provide our members with cultural, social, sporting and special events that can connect with New York and New Jersey themes. Our hope is that our members will form long-lasting friendships based on the commonality of our shared roots.