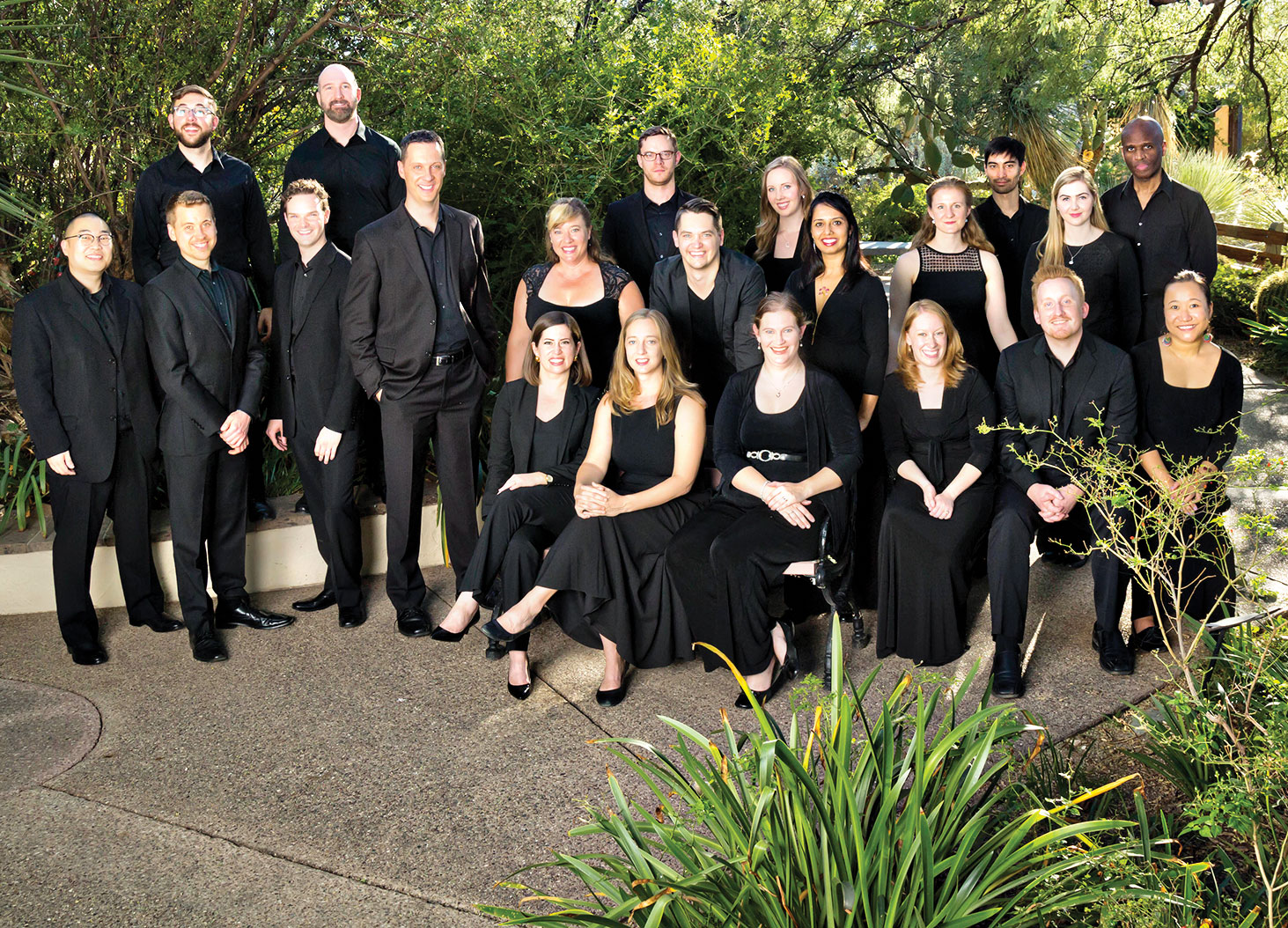 Donna Langwig
Vista Fine Arts is honored to host Grammy-nominated True Concord for a beautiful seasonal program of Lessons and Carols on Thursday, December 7, at 7:30 p.m. at Vista. This concert has become a local favorite with familiar treasures and holiday traditions of the Southwest, featuring a collection of Spanish "Carols and Lullabies." You will be invited to add your ow.oice in singing beloved carols. True Concord audiences have come to expect the highest musical standards in riveting performances by superb choral and instrumental artists from across the country. Conducted by Eric Holtan, the choir will be joined by harpist Christine Vivona, organist Guy Whatley and narrator James Reel.
As founding music director of True Concord, Eric Holtan has conducted performances of many significant choral works and commissioned some of America's leading composers for world premiere performances. Guy Whatley's organ repertoire spans the 14th to the 21st centuries, performed on historic organs and keyboard instruments across Europe and the United States. James Reel is Arizona Public Media's classical music director and weekday morning announcer for KUAT-FM as well as president of the Arizona Friends of Chamber Music.
Tickets for the December 7 performance are offered at a special price of $20 to Vista Fine Arts patrons and are available at Vista or by calling 520-401-2651. Vista Church is located at 3001 E. Miravista Lane in Catalina (west side of Oracle Road, 3.7 miles north of Tangerine). We invite you to enrich and celebrate the spirit of the season by experiencing this unique and beautiful program.