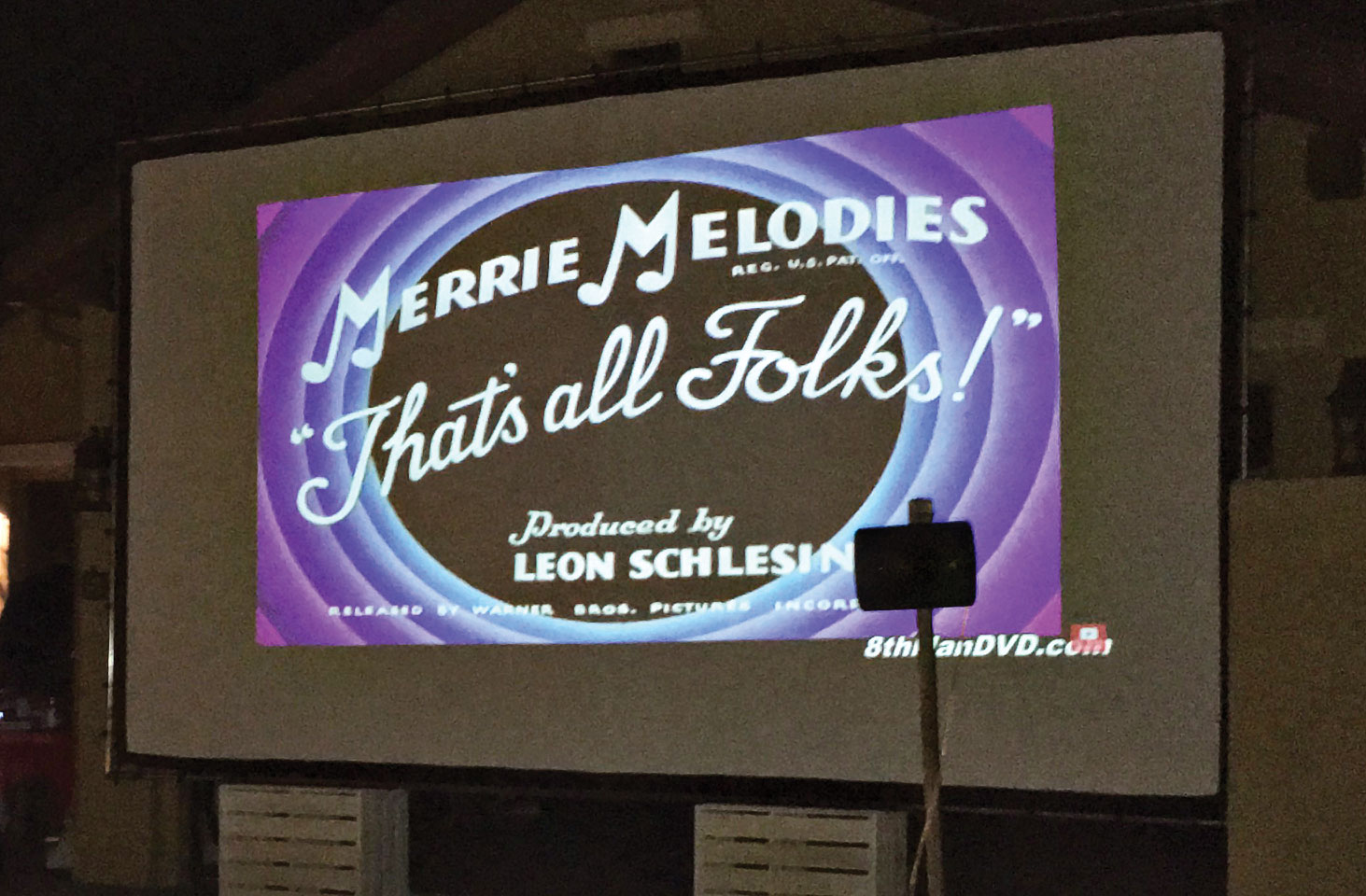 Camille Esterman
When was the last time you went to a drive-in movie, let alone pulled up in your golf car?
Thanks to Amanda and John Kaminski many neighbors in 4B enjoyed a fun evening. A 22-foot screen was set up on their driveway, complete with sound equipment. Under a starry night folks watched Looney Tunes cartoons and the featured film Jurassic World.
Movie goers helped themselves to theater appropriate snacks. Large bins of kettle corn, blended cheese/caramel/popcorn and plain popcorn (waiting for butter and seasonings) were scooped into individual boxes. Large tubs of red licorice, twizzlers and a platter of rice krispy treats were ready to satisfy everyone's sweet tooth.
The evening was cool enough to snuggle under a blanket, while the movie provided many opportunities to audibly sigh and cheer. Best of all, the night reminded everyone of how much fun we had going to the drive-in. Thank you, Amanda and John! 'That's All Folks!'