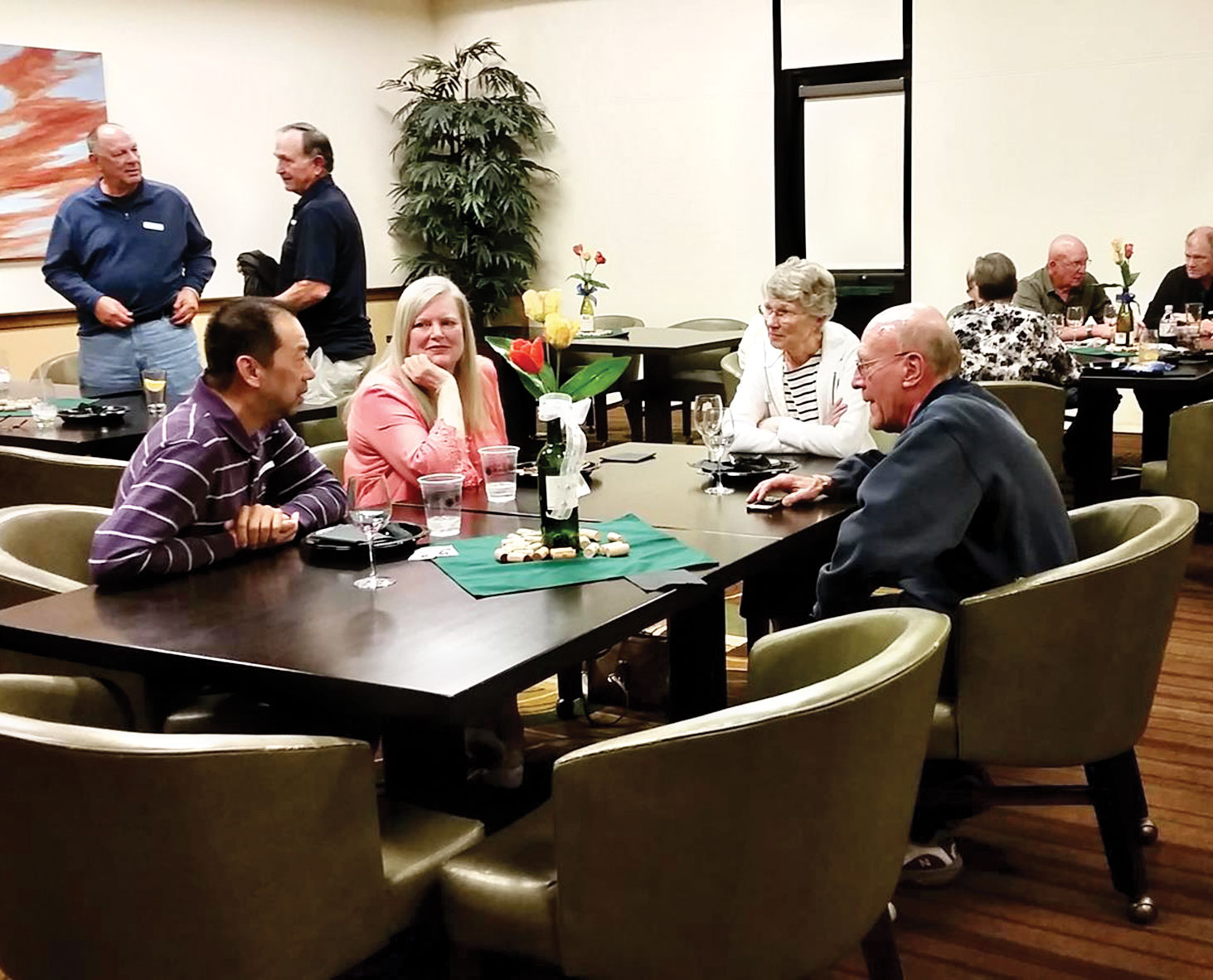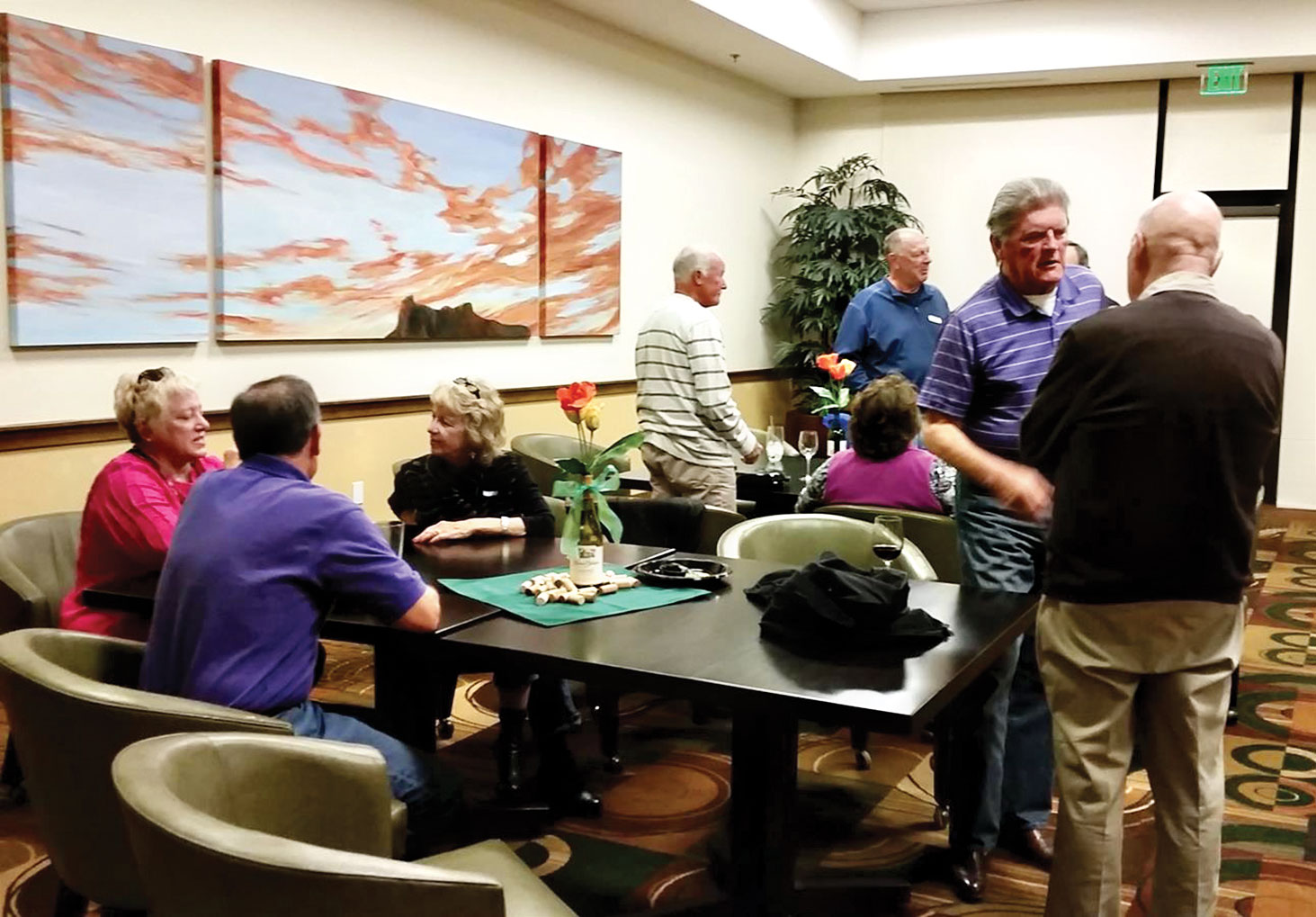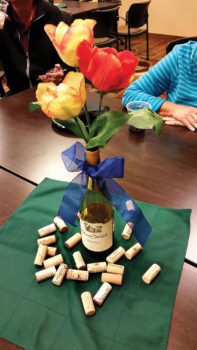 Corine Sturdivant
The Pacific Northwest Club had its first get-together of 2016 on Wednesday, March 30. We expanded the Pacific Northwest Club to include: Washington, Oregon, Idaho, Montana, Alaska and BC and had a really great turnout; 52 of our 80 members attended!
After ordering food and drinks from the Bistro, members headed for the La Mesa Room to mingle and meet neighbors from all over the greater Pacific Northwest at their own, private happy hour get-together. Tables were decorated with wine bottles, tulips and corks set on a green cloth (all items that remind us of the Northwest). After eating and socializing a bit I went around to each table and had members introduce themselves and tell us where they came from and what they enjoyed most about living at The Ranch. Many of our members had a variety of activities that they enjoy including: golf, pickleball, tennis, table tennis, dancing in Zumba, clogging and line dancing and Outside the Box, sewing, beading, Mah Jongg and game night with the most popular being going to parties! What a social group! We also had everyone sign in showing where in the neighborhood they lived. Everyone enjoyed the evening, and we are looking forward to our next event.
If you live or have lived in one of these states and would like to join us, please contact Corine Sturdivant, (from Washington State) at [email protected] We hope to have a Pacific Northwest (PNW) icon on the saddlebrookeranchhoa.org website soon.