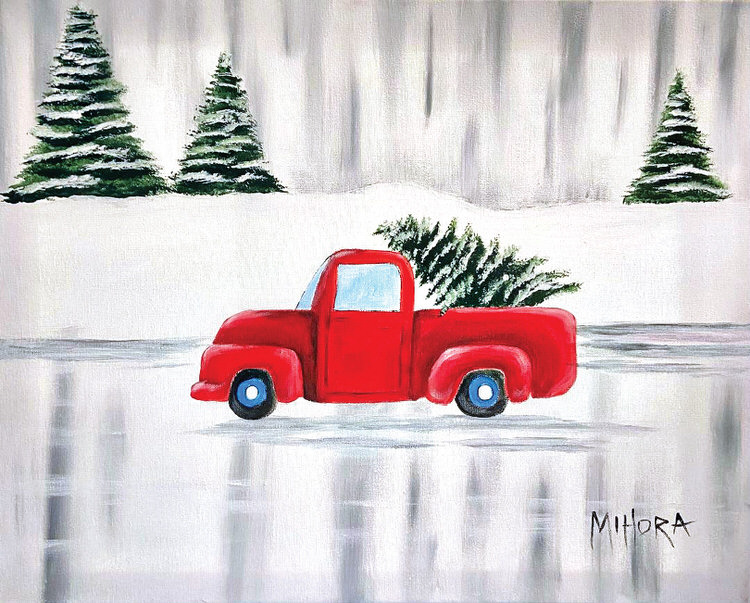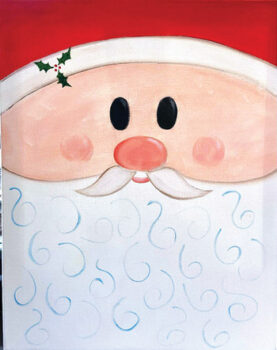 Dale Farland
Have you ever wanted to enjoy an evening with existing and new friends while painting your own picture? In the past, many SaddleBrooke Ranch (SBR) residents have delighted in the opportunity to paint with acrylic paints while having the camaraderie of others (with whatever libations you bring to sip).
Well, this December is your chance to have such an experience. SBR resident and artist Janice Mihora is offering two different holiday-inspired pictures to paint on two different Thursdays in December through Paint and Sip.
This will be so much fun! I can hear the laughter now!
Class description: In each three-hour class, participants will learn the basic techniques of acrylic painting and will take home their own personal pictures.
Dates for the classes: Thursday, Dec. 8, will be a red truck and tree picture and Thursday, Dec. 15, will be a Santa face picture.
Time: 3 to 6 p.m.
Class fee: $45 for each painting/class. If you want to take both classes and have two different holiday pictures, it is $90. The class fee includes instruction and materials. Dress appropriately for painting, and bring whatever libation you would like to drink.
Class size limit: Minimum: 5; Maximum: 16.
Payment deadline date: Thursday, Dec. 1
Please contact Janice Mihora at [email protected] to register for the class.
Deposit your check for the class(es) made out to SBR Art Club in the lock box located directly outside of the Art Room, which is within the SBR Creative Arts and Tech Center.
Be sure to mark on the memo line of your check which Paint and Sip class you are taking. If you want to take both classes, make out the check for $90.