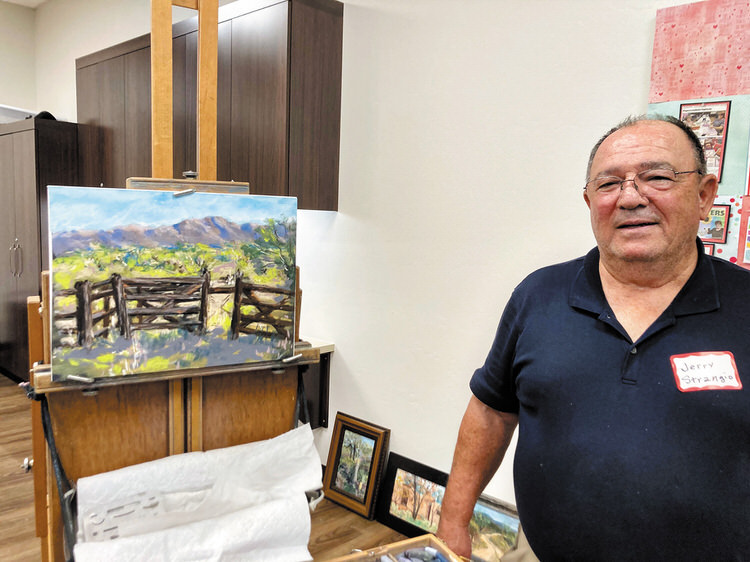 Dale Farland
What the heck is plein aire? Is this a typo or something? Well, I did not know what plein aire is until I joined the SaddleBrooke Ranch (SBR) Art Club.
Plein aire is defined as a French phrase meaning "in the open air." The concept describes the process of painting a landscape outdoors. SaddleBrooke Ranch is fortunate that we have a few artists who, utilizing pastels, are plein aire artists.
As you can imagine, sometimes the weather is too hot and sometimes the weather is too windy and chilly. So, when the weather is not conducive to create their pastel drawings outdoors, these SBR residents create their artwork in the Art Room within the Creative Arts & Technology Center.
In order to demonstrate the technique of using pastels to create artwork, three SBR residents will be having an open house in the Art Room on Wednesday, Feb. 15, from 9 to 10:30 a.m. It's open to all SBR residents and is an opportunity to discuss with Jerry Strangio, Sandi Arditi, and Bill Harant their personal interest in pastels and plein aire.
Hopefully, as more residents discover both art through pastels and plein aire, more people will join Jerry, Sandi, and Bill. It is the intent for the SBR Art Club to offer classes in pastels in the future.