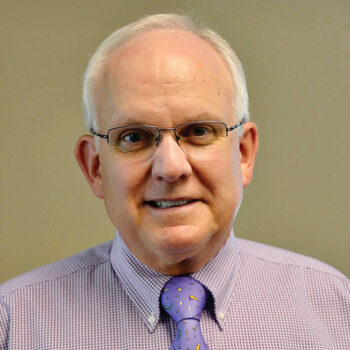 Linda Shannon-Hills
When you take prescription or over-the-counter medications, do you also take vitamins, minerals or other dietary supplements? Have you considered whether there is any danger in mixing medications and dietary supplements? Some dietary supplements may increase the effect of your medication, and other dietary supplements may decrease it. Certain dietary supplements can change absorption, metabolism, or excretion of a medication and therefore affect its potency. You may be getting either too much or too little of a medication you need. It is always a good idea to consult your pharmacist before taking anything new, but most pharmacists are so busy they can't help or have limited time to help.
On Tuesday, Feb. 11 at 4 p.m. in the La Mesa Room located in the La Hacienda Fitness Center, we will host a talk titled "Prescription Drugs, over-the-counter Medications, herbs, vitamins and supplements, can they work together?" by Jack E. Fincham, Ph.D., R.Ph., pharmacist, author, and consultant. Jack has spent many years as a pharmacist and educator in the field. His insights and tips can be a big help as we take more and more medications and supplements.
Dr. Fincham graduated from the University of Nebraska College of Pharmacy. He obtained his Ph.D. in Pharmacy from the University of Minnesota College of Pharmacy. He also obtained a postgraduate degree in Health Economics from the University of Aberdeen, Aberdeen, Scotland. Dr. Fincham has studied health policy, patient health outcomes and global public health issues during his career. Dr. Fincham owned a pharmacy in Montrose, Colorado prior to entering graduate school to pursue his Ph.D. Currently, Dr. Fincham serves as a special appointee to the U.S. Food and Drug Administration (FDA) Non-prescription Drug Advisory Committee, as an appointed member of the FDA  Peripheral and Central Nervous System Drugs Advisory Committee, as well as being appointed to the Canada Institutes of Health Research College of Reviewers. During the initial offering of the U.S. Centers for Medicare and Medicaid Services (CMS) roll out of the Medicare Part D Drug Benefit, Dr. Fincham was an advisor to CMS. He has served as Dean of Pharmacy at the University of Kansas for ten years, and was the A.W. Jowdy Distinguished Professor at the University of Georgia College of Pharmacy. Dr. Fincham has published 250 journal articles which have been cited in other publications 2,200 times, and has authored or co-authored 13 books.
We are pleased to have Jack and his wife moving to SaddleBrooke Ranch this spring.
Don't miss Dr. Fincham's talk on Tuesday, Feb. 11 at 4 p.m. in La Mesa Room located in La Hacienda Fitness Center.