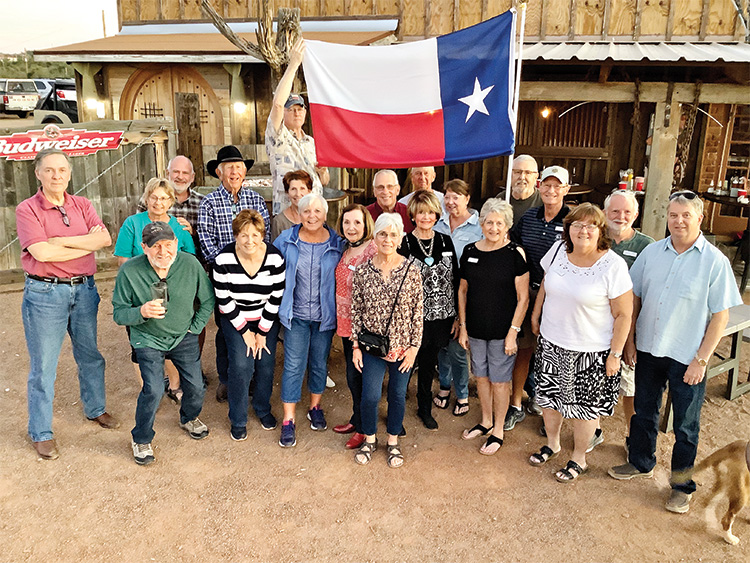 Janelle Authur
Twenty-one members of the SaddleBrooke Ranch Texas Club and guests donned their jeans and boots to share "a bite, a beer, and a sunset" on Oct. 13, at the Ore House Hilltop Tavern in Oracle.
The Texas flag and western music welcomed members to the outdoor patio as they arrived. The group spent the afternoon swapping Texas-sized stories, welcoming new and visiting Texans to the Ranch, and enjoying the camaraderie of a shared meal and sunset.
The event was the club's third social event since forming in March 2019. If you were born or lived in Texas (got there as fast as you could) and would like more information on the club, contact Janelle Authur, Judy Dodson, or Linda Zoellner at the email address listed in the Ranch directory. We would love to have you join us.