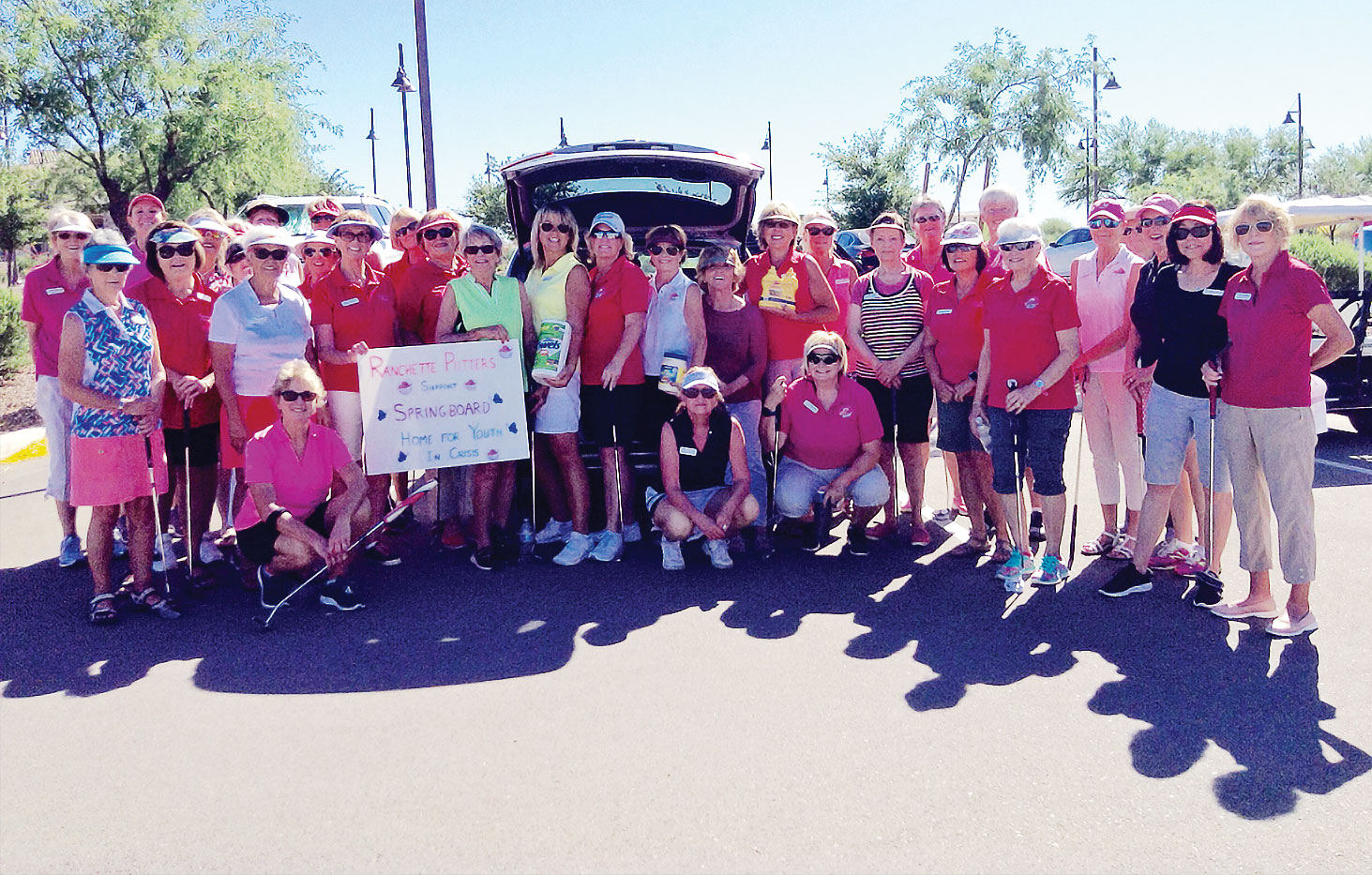 Camille Esterman
Reverend Debra J Stevenson, Director of Teen Challenge of Arizona's Springboard Home for Youth in Crisis, presented an inspiring talk to the Ranchette Putters on May 9. The home provides lodging, food, love, spiritual guidance and behavior modification to young females in crisis, ages 12-17. Rev. Stevenson described it as a place of hope, healing and transformation. Residents "come, grow and soar" – creating their personal "butterfly" stories.
She stated that girls are referred to Springboard by mental health experts and often suffer from mental, emotional and physical trauma. The Christian faith-based program requires a three to five-month stay and a commitment of the entire family. Biblical counseling focuses on family reconciliation and helps troubled teens become stable, well-balanced and spiritually alive.
Each resident returns home with a case plan that emphasizes respect for self and others. Rev. Stevenson shared many success stories, stating that the 42-year-old program has served 9,000 young ladies in the Tucson area. It has an impressive 86 percent success rate, as former residents report being trouble-free during the five years after treatment.
The passionate presentation by Rev. Stevenson was well received by the Ranchette Putters. The following week club members responded to the needs of Springboard Home by making individual contributions and filling a vehicle with nonperishable items. Linda Thomson, fellow putter and guild member of Springboard, hand-delivered the donations.