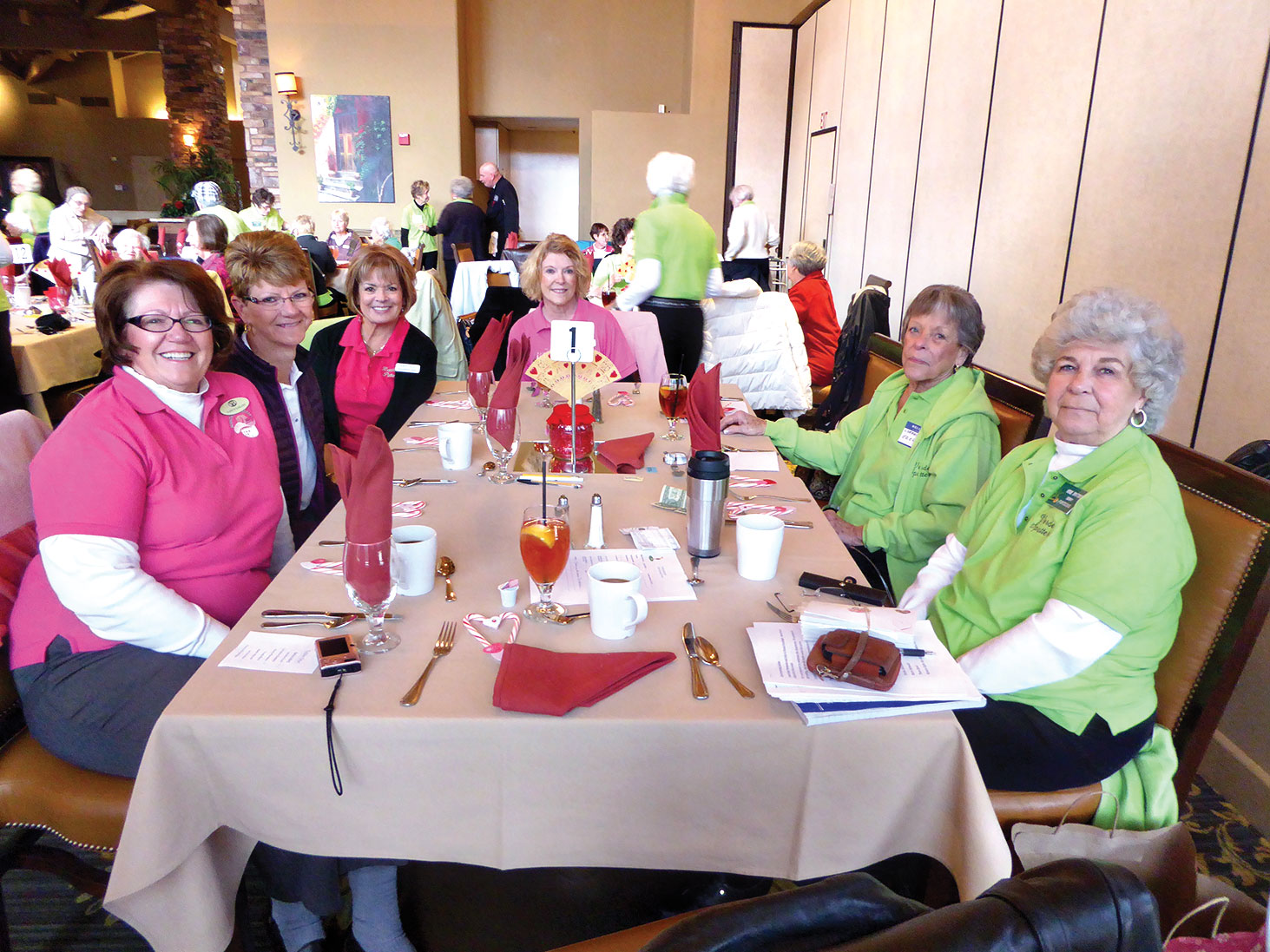 Lorretta Johnson
The SaddleBrooke HOA One Sputters extended an invitation to the Ranchette Putters to join them for putting and lunch on Monday, February 1. All the Ranchette Putters who signed up were looking forward to the event. Mother Nature, however, made her presence known as everyone at The Ranch and SaddleBrooke awoke that Monday to very, very cold, strong winds. The Sputters organizers wisely decided to cancel the putting, but the lunch was still on!
The luncheon had over 90 putters in attendance, 26 of them were Ranchettes. It was a sea of color as the Sputters' green shirts mingled with the Ranchettes' pink. Judging from the noise level throughout the lunch everyone was having a good time, and there was lively conversation between the groups.
Prior to lunch the Sputters had a trivia contest on the National Parks. It was a great topic as the National Park Service celebrates its 100th Anniversary on August 25, 2016. There were some tough questions, and as with all trivia contests some questions make you feel very smart and others are humbling! The trivia contest was followed by a raffle drawing with 40 people receiving prizes! Following the games, everyone enjoyed a great lunch.
We thank the HOA One Sputters for their hospitality and look forward to getting together again! Photo by Jean Morgan.