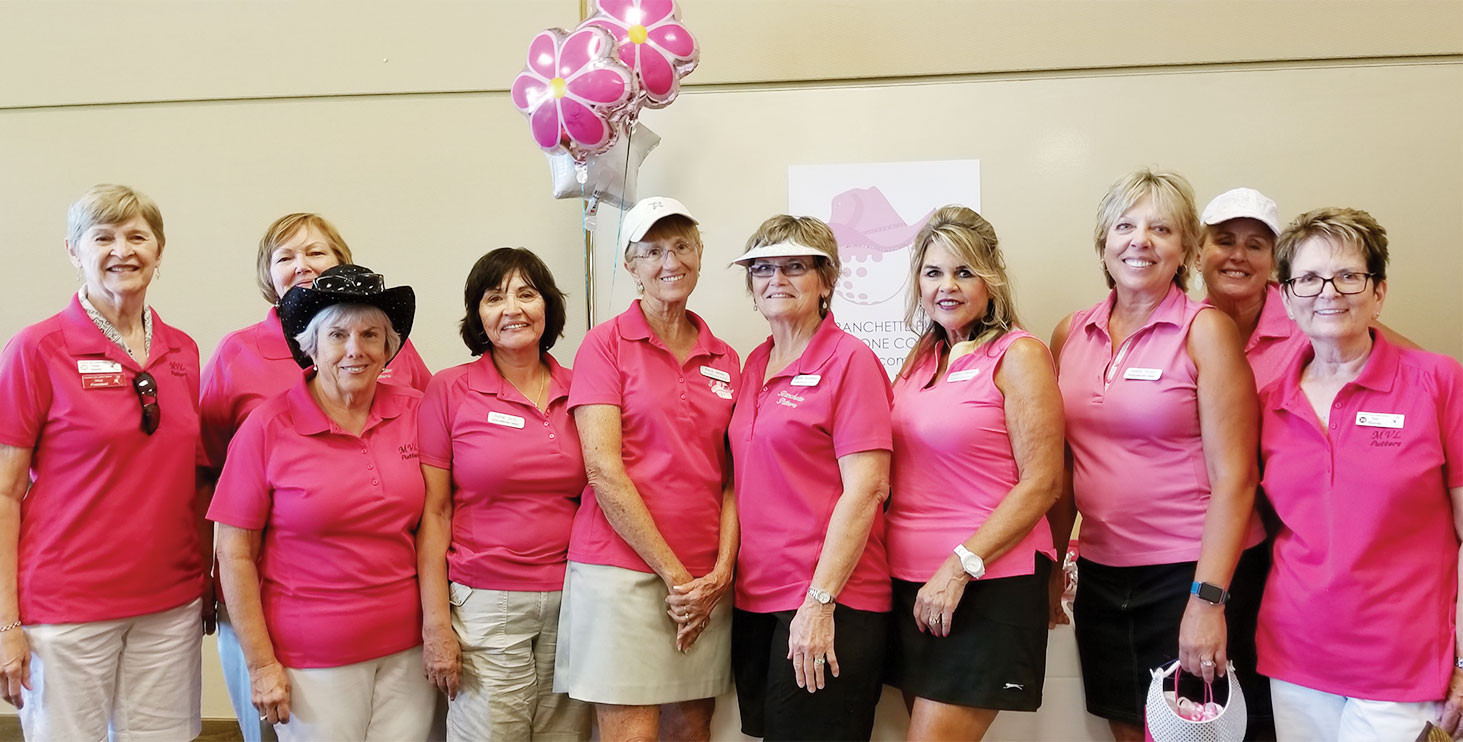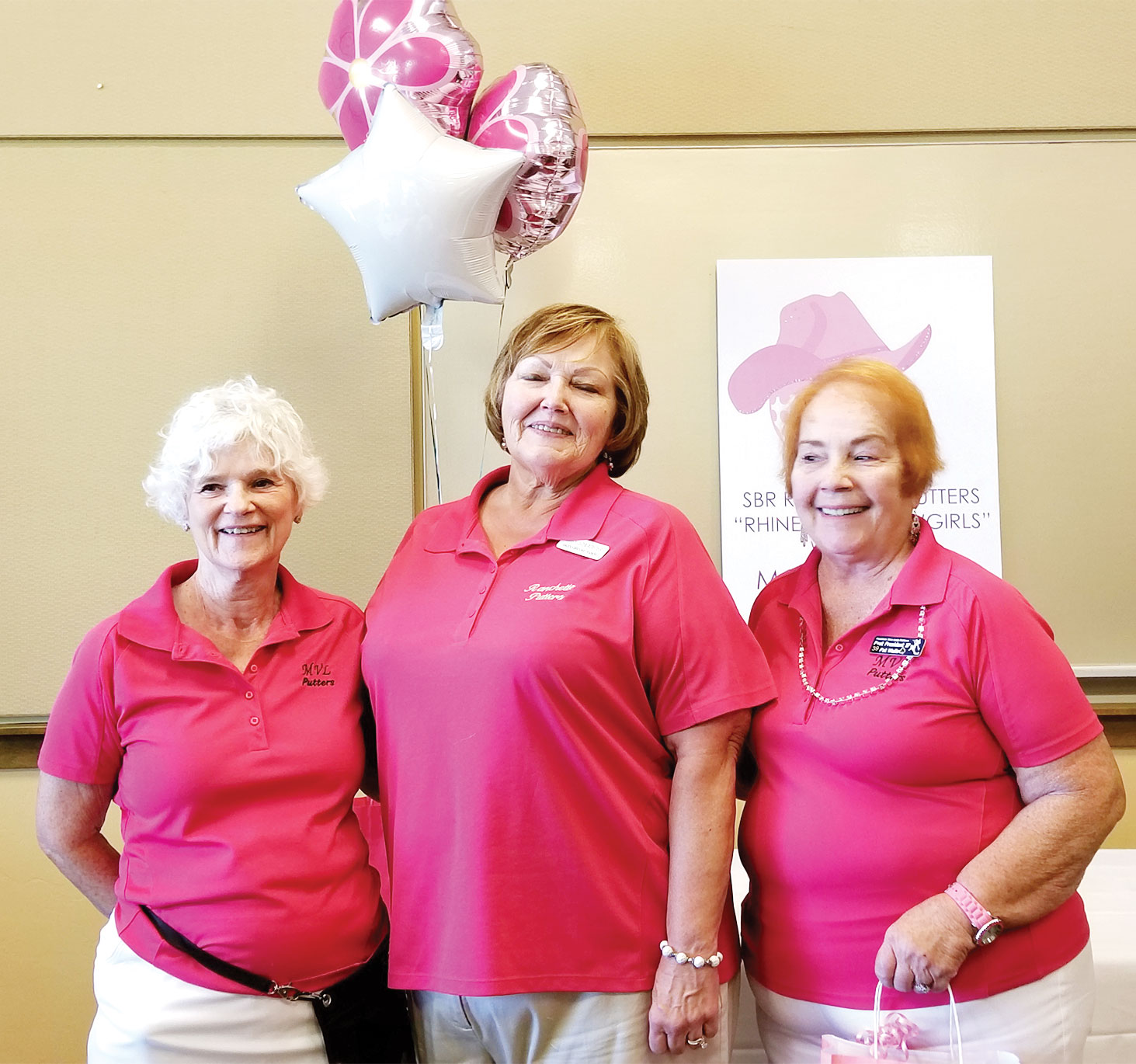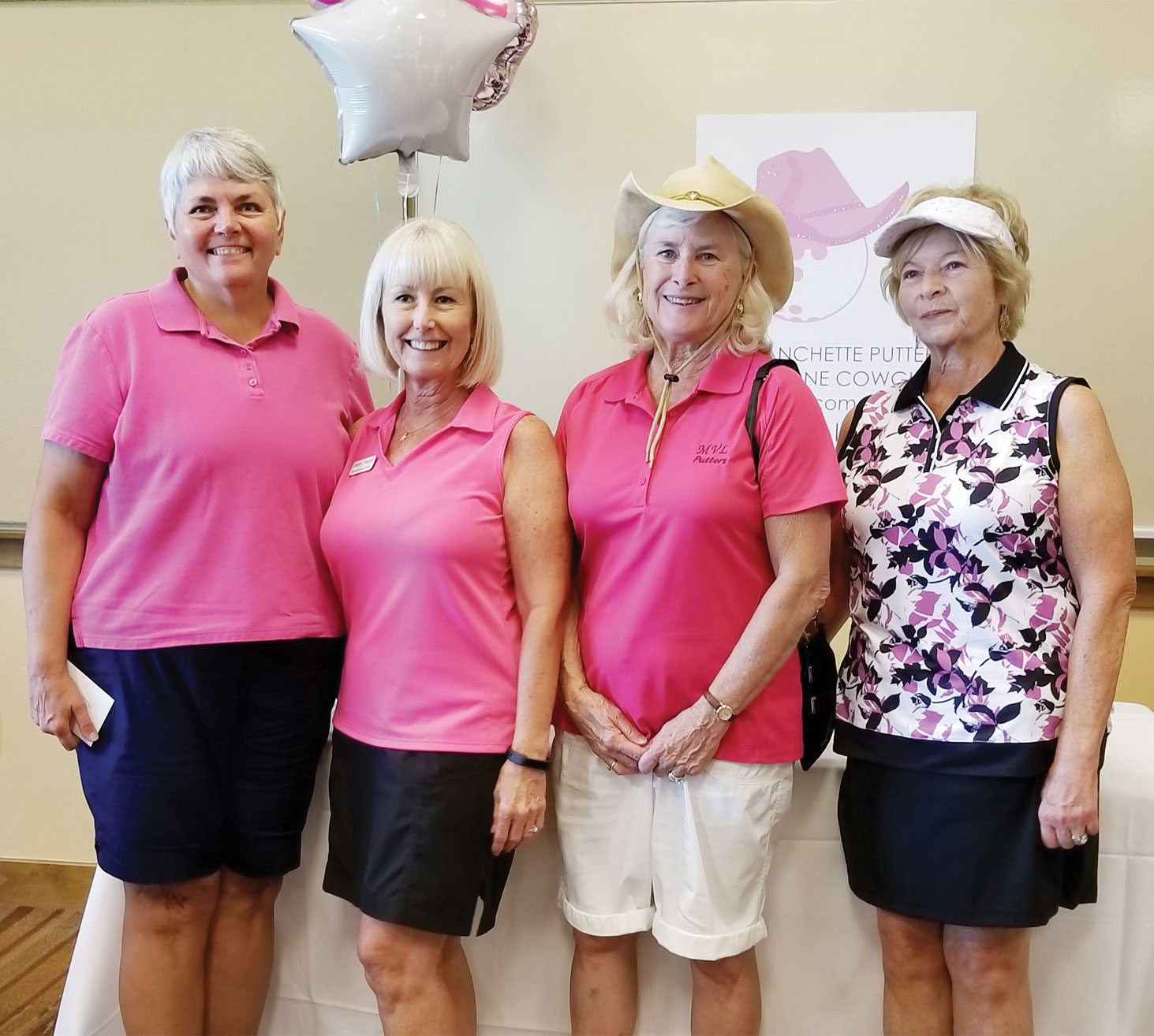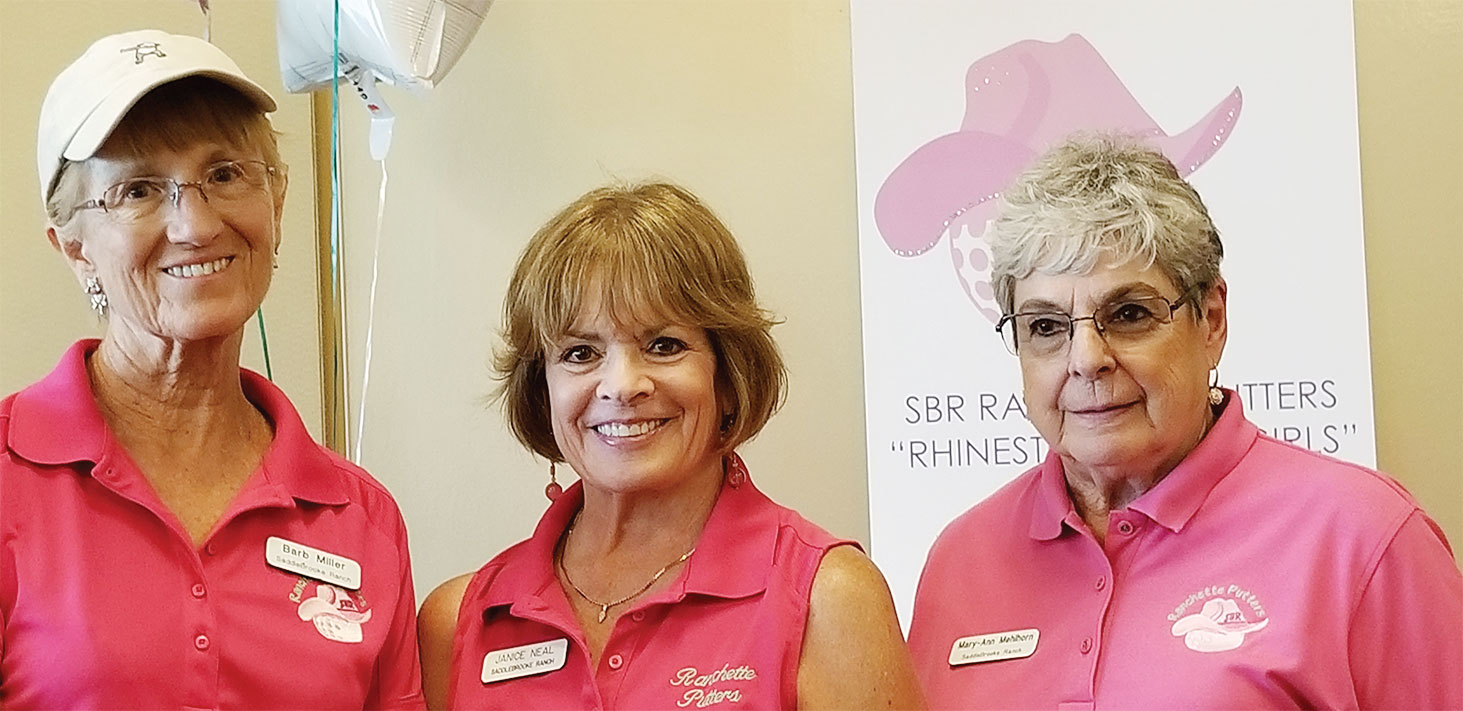 Debby Felzien
Lovely breezes tempered the June heat and the putting green at SaddleBrooke Ranch was dotted with pink as the Ranchette Putters hosted the MountainView Lady Putters on June 6. Members of both clubs enjoyed a challenging 18-hole event followed by a delicious lunch provided by The Bistro. It was widely held that the favorite part of the lunch was the decadent chocolate cake.
The Ranchette Putters' event committee headed by Linda Thompson chose a sparkly Rhinestone Cowgirl theme for the day. Many from both teams sported cowgirl hats and glittery visors and there was even a pink horse spotted on the green. The tables were decorated with pretty pink flowers and adorable pink sparkly cowgirl hats on miniature greens and all place settings had pink napkins and pink shot glasses with assorted hard candies as souvenirs.
Cash prizes were awarded to our blended teams for first, second and third low team averages. Also, multiple raffle tickets were drawn throughout the luncheon, with shouts of surprise at the fun gifts received.
The Ranchette Putters want to thank the MountainView Lady Putters for sending a great group of talented putters to join us for this fun event. The time spent together demonstrated what Putters is all about—ladies having fun, testing/improving golf skills and making new friends.
Ranchette Putters is grateful for the support of our sponsors: Oracle Land & Homes, Les and Leslie Brown; Xpert Automotive, Joe Pate; Golf Cars of Arizona, Allison; Safeco, Eckmeyer Insurance Services, Charlotte Eckmeyer; New York Life, Dennis Eckmeyer CLU, CHFC, LUTCF; Oakley Signs & Graphics, Ken Levitt and Patrick Shaffer, DDS.