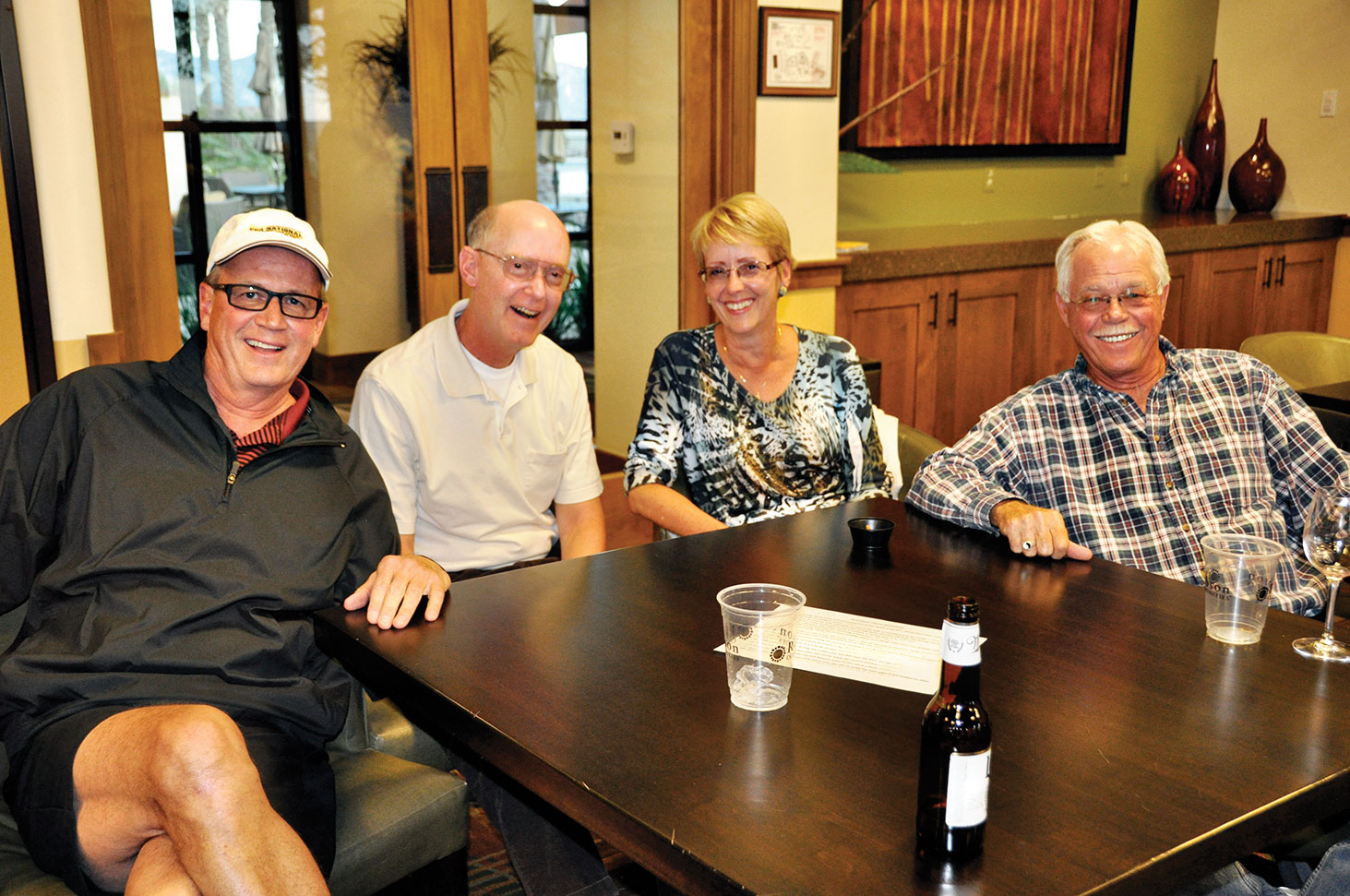 Linda Shannon-Hills
The SaddleBrooke Ranch Pickleball Association continues to grow, being the largest and most active club in the community. With over 150 members you will find members playing daily during club play at the pickleball courts and several different times throughout the day. The player levels range from 2.0 (beginners) to 4.0 (more advanced). Besides court play, the club has had other activities to bring members together.
Pickleball Club Members Survey
The new officers wanted to get a feel from members on what issues and activities they wanted the board to focus their attention. A survey was sent out to members with 67 members completing the survey.
Pickleball Club Meeting
New officers started the beginning of the year busy creating goals and objectives for the coming year based on survey results. The new board held its first members' meeting on February 10 to review plans for the coming year.
Pickleball Referee Training
Being a new club, many members do not know how to referee a pickleball game. To bring more knowledge to club members, Steve Phillips and Chris Jerman held a referee training on February 15, later going out to the courts to allow members to referee games being played by club members.
Pickleball Rules Trivia for SBR Pickleball Club
On Friday, February 27, members of the Pickleball Club were challenged by rules master Steve Phillips and Chris Jerman with a pickleball rules trivia. Six teams of four pondered the 26 questions posed to the groups. In the end one team surfaced as the winner, missing only one question.
The teams shared their knowledge of the rules to come up with the correct answers. The teams with the fewest correct answers were also winners this night, winning his/her own copy of the USA Pickleball Association Rules booklet to sharpen their knowledge. The winning team was awarded a two night stay at Steve Phillips' cabin in Show Low. Thank you, Steve, for your generosity.
SaddleBrooke Ranch PA with Quail Creek Pickleball Inter Club Play – February 19 at Quail Creek
SaddleBrooke Ranch Pickleball Club visited Quail Creek Pickleball Club for an Inter-club play. SBR sent 10 women's doubles teams, 11 men's doubles teams and 15 mixed doubles teams. One hundred forty four matches were played with SaddleBrooke Ranch winning 67 and Quail Creek winning 77. Everyone had a great time.
Partying Pickleball Partners
A new session for recreational partner play for all player levels. Partners can be your spouse or a friend or two men or two women, but all players must be members of the SBR Pickleball Club. After play we meet at the Bistro Veinte for beverages and food. The sessions are the first Thursday and the third Friday of each month. The April schedule is Thursday, April 2, 2:00-4:00 p.m. and Friday, April 17, 2:00-4:00 p.m. Contact Linda Harvey at [email protected] to sign up.
SaddleBrooke Ranch PA Festival
The second annual SBRPA Festival will be held April 27-May 2 at the club courts. Please register if you have not yet signed up.