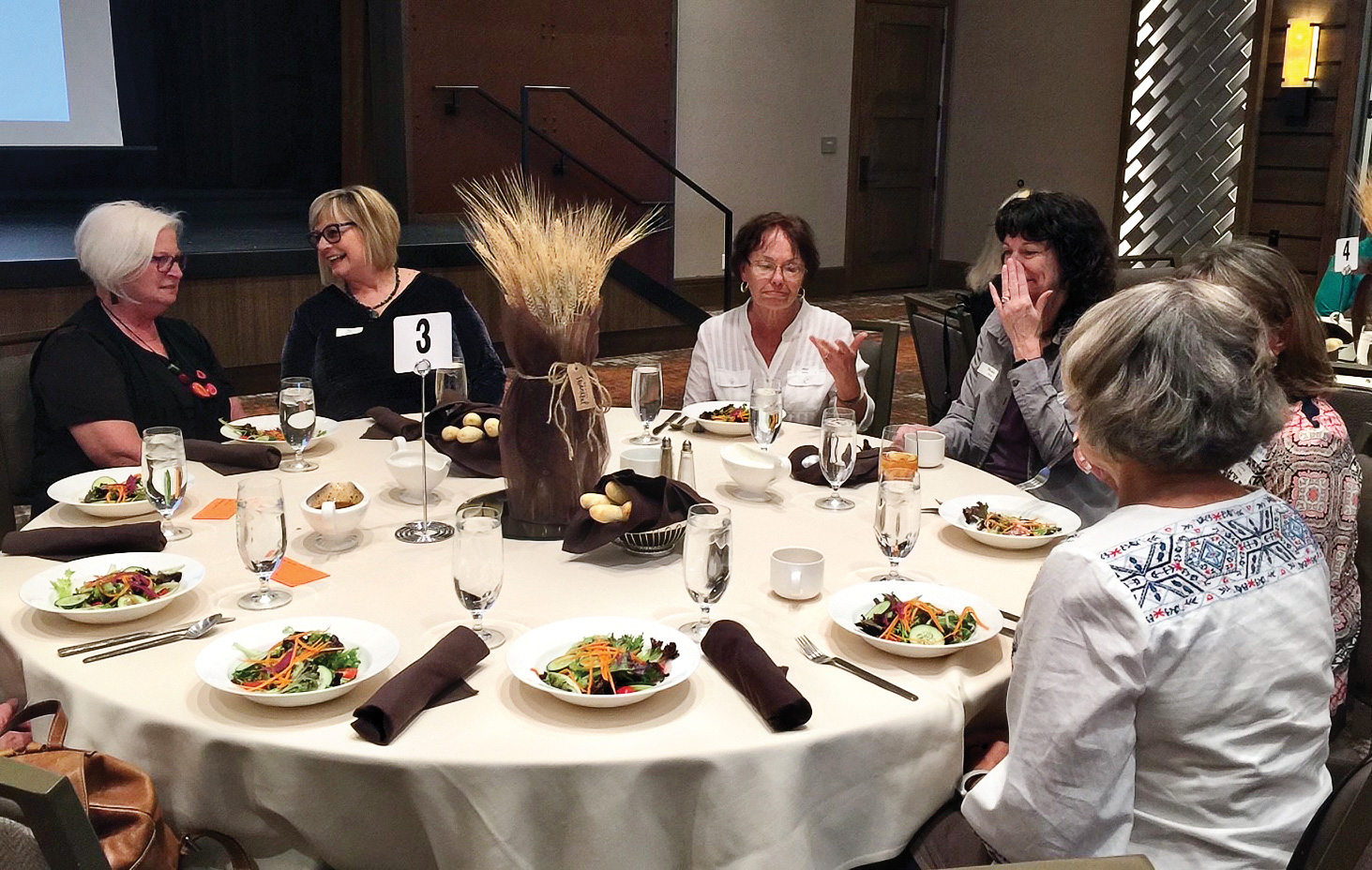 Matthew Nelson
Hello, ladies! So many updates to share. It has been a long time since our last SaddleBrooke Ranch Women's Club luncheon in February 2020. We are preparing for a Sept. 13 start and have been working with the Ranch House on logistics. We will return to the Sol Ballroom for our luncheons; they will occur the second Monday monthly through June 2022, so mark your calendars!
Since last year, we have been adding the women from new sold homes (and resold) that provided an email address, so we will be ready to invite all people living at SaddleBrook Ranch.
The Women's Club is a once-a-month luncheon with various speakers of interest. We had a holiday party in December and had fabulous entertainment and prizes the last time it was held. We also have a member/model fashion show each spring via a local boutique. The Women's Club is a great way to meet your neighbors and learn something new and interesting. Our season runs September to June each year.
Important information on the new process for registration:
1) We have moved to a new software and invitation system (as of March of last year). We will now only be taking credit card payments in advance online. This will also register you and confirm your luncheon. This expedites registration and allows us to confirm with banquet services 10 days in advance of the event. You will now only pick up your nametag with your table number in the main lobby. We will send out a notification (email test), likely over the summer months, to prepare everyone and ensure we get you all instructions.
2) We are keeping membership $20 ($15 for snowbirds). You will pay your membership via credit card online; we will be sending out a special email about this. Membership privileges reduce your luncheon cost by $5 per plate and assure you are the first group to be invited to the luncheons. Non-members are invited a week after members, and if there are seats available, they may attend. We book the room as first registered and stop when we meet the ballroom capacity.
If you have any questions, feel free to contact me at [email protected] Look for more updates coming soon!