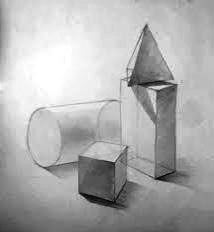 Dale Farland
Lisa Friedman, SBR resident and artist, is offering Beginner Drawing II again in November on three consecutive Wednesdays starting Nov. 2. Beginner Drawing II is for those who want to continue or simply join the class at this level. All classes will be held in the Art Room within the SBR Creative Arts and Tech Center.
Beginner Drawing II Class Description: Beginner Drawing II is a 6-hour course, divided over three days. Participants will dive into creating volume and more realistic depictions of form through value, exploring topics of light and dark, shadow and shading, and will touch briefly on texture. While it is preferable to have already taken Beginner Drawing I, it is not required. The students will be using charcoal and will need to dress accordingly.
Dates for the 3 Classes: Wednesday, Nov. 2, Wednesday, Nov. 9, and Wednesday, Nov. 16
Time: 3 to 5 p.m.
Class Fee: $65. Class Fee includes instruction and some materials.
Class Size Limit: Minimum: 5, Maximum: 12
Payment Deadline Date: Wednesday, Oct. 26
Materials Included with Fee: Charcoal, toned paper, and lightweight paper
Materials Participants Need to Bring: Graphite pencil set (at least 4B, HB, and any H hardness), kneaded eraser, blending stump, and sketch book.
If you have any questions, feel free to contact Lisa Friedman at [email protected].
Class Registration Note: Please contact Dale Farland at [email protected] to register for this class. Cost is $65 and make out your check to SBR Art Club. Please mark on the memo line of the check that your check is for Beginner Drawing II. Deposit the check in the black lock box located directly outside of the Art Room in the Creative Arts and Tech Center.
SBR Art Club Membership: Priority for all classes is given to SBR Art Club members. If you want to become a member, dues for the remainder of this year is only $15. Please contact Dale Farland at [email protected] for more information.