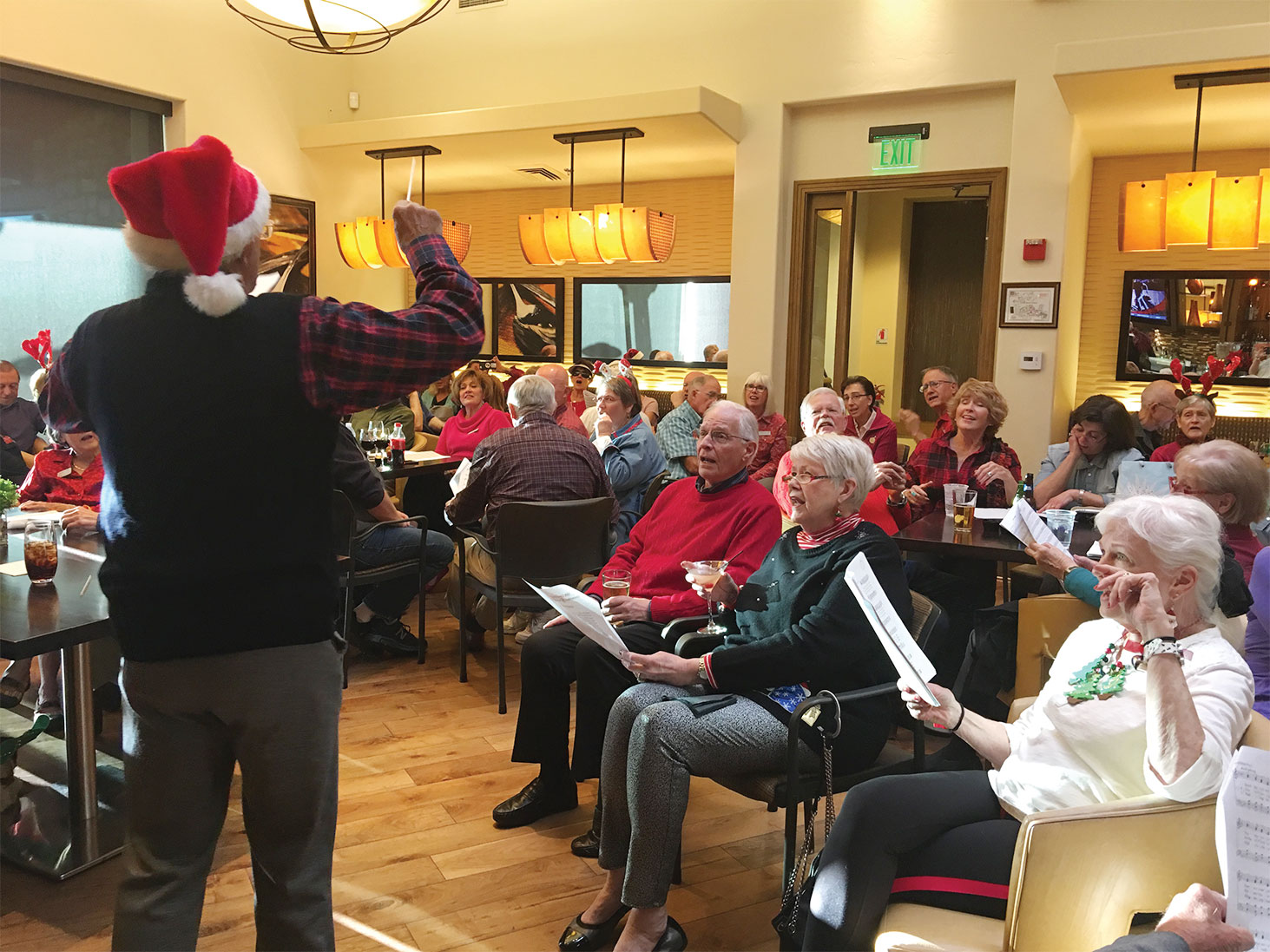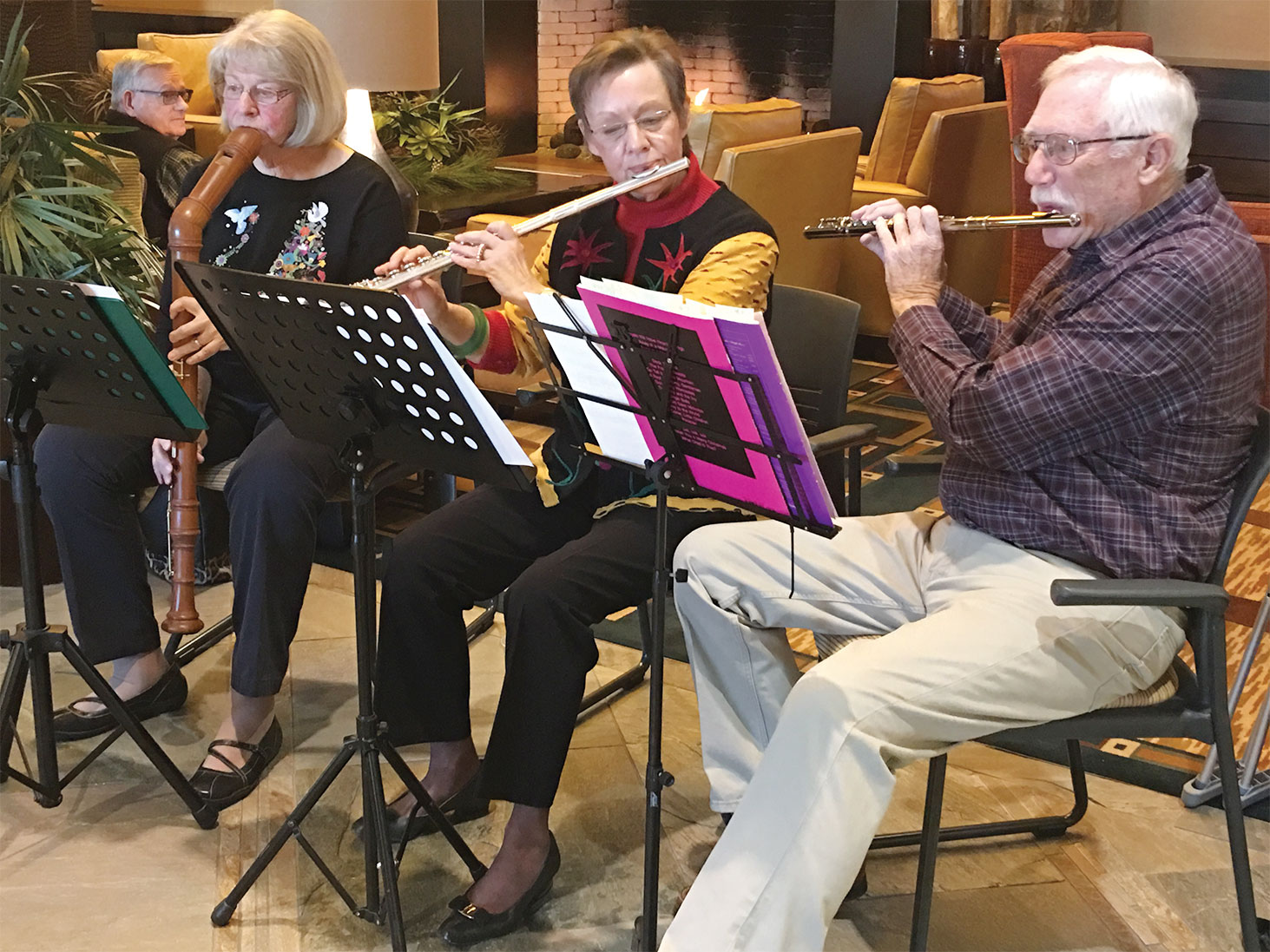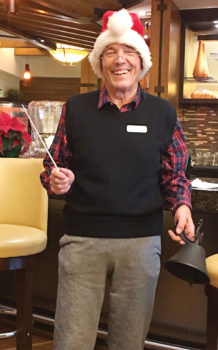 Linda Shannon-Hills
Over 100 singers crowded into the Bistro Veinte on Friday, December 15 after the Holiday Parade. The atmosphere was electric, with the voices singing the beloved Christmas songs, as well as a few Hanukkah songs, under the direction of our musical leader, Alastair Stone.
The big hit of the evening was when Alastair assigned the tables to sing the various verses to the "12 Days of Christmas" with such laughter and enthusiasm. Everyone was having so much fun it was challenging to bring it to a close.
Before the carol singing began, residents were placed to hear the music by Kerstin Seifert and Ernie Wolf on flutes with Barbara Martin on recorder. It really set the stage to bring everyone into the sprit for caroling.
A special thank you goes to Alastair Stone for his leadership and organization of these events. We love his enthusiasm as well as all the participators that crowded into the Bistro. The Bistro staff did an outstanding job to serve all the people in attendance.