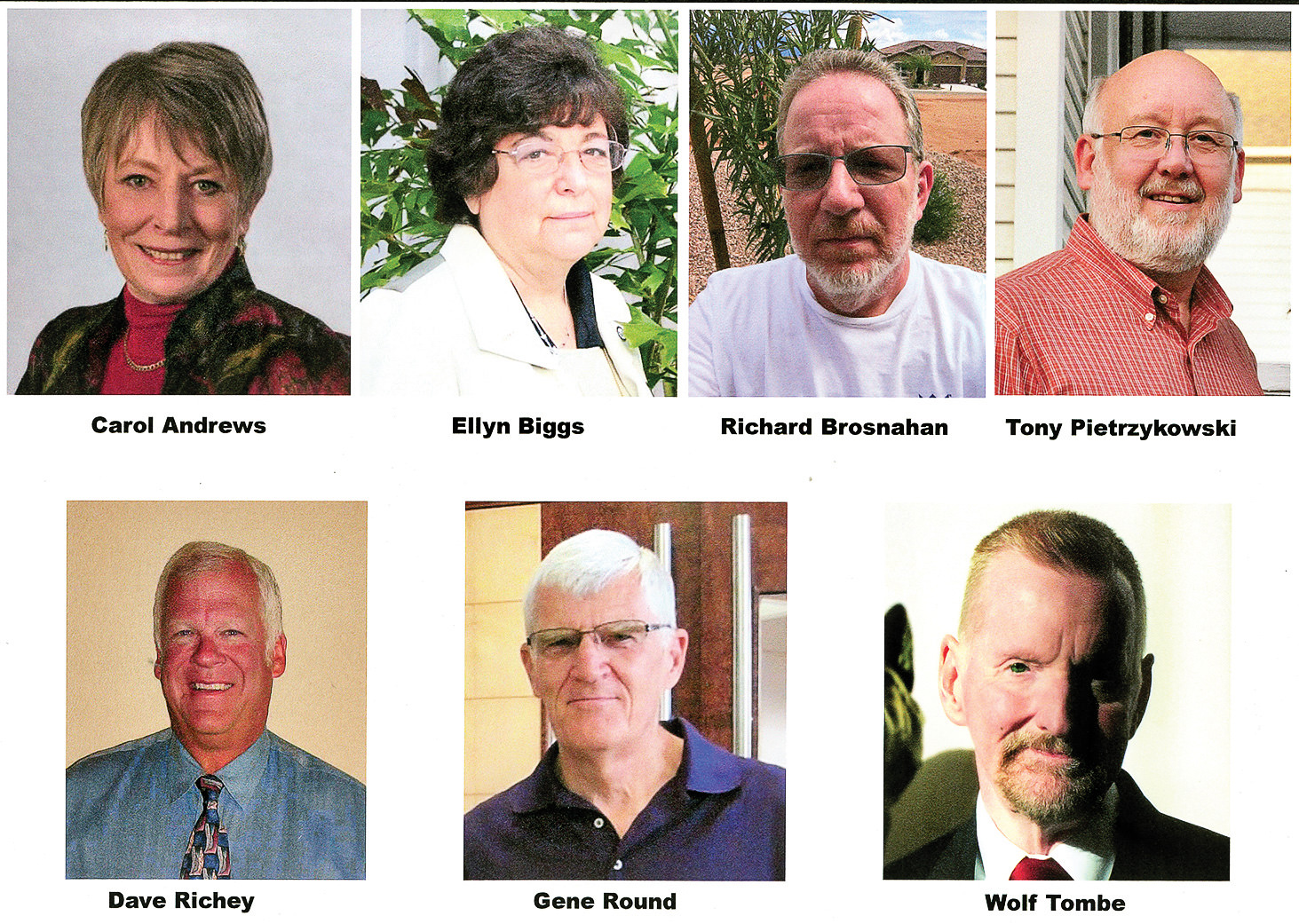 Linda Shannon-Hills
For any club to be successful, you need a strong board of directors, such is the case of the SBR Technology Club. Now two and half years in existence, the club has made great gains and offerings to the members with workshops, classes, special interest groups, one-on-one technical assistance, and speakers on technology. As the club has grown, so has the board, now at nine members. Two members of the existing board will remain for another year, and the board needs seven more members.
The nominees are Carol Andrews, Ellyn Biggs, Richard Brosnahan, Tony Pietrzykoski, Dave Richey, Gene Rounds, and Wolf Tombe. All nominees bring a special skill set to the club as we develop more offerings for our members. Let your voice be heard.
The Tech Club is requesting the members to go online to vote for the seven nominees to the website at www.sbrtechnology.club. You would click yes or no for each candidate. A notice was sent by the club to all members with the bio on all seven nominees and the bios are also listed on the website.
The Tech Club also has many volunteers that are not on the board, providing mentoring to members in solving computer, smart phone, or other technology issues, learning how to use Zoom, NextDoor, and other applications. Volunteers lead workshops and special interest group discussions, and provide their technical skills to keep the equipment in the technology room in top shape and running smoothly. Volunteers are the heart of the club's success.
Send an email to [email protected] to ask more about volunteering.