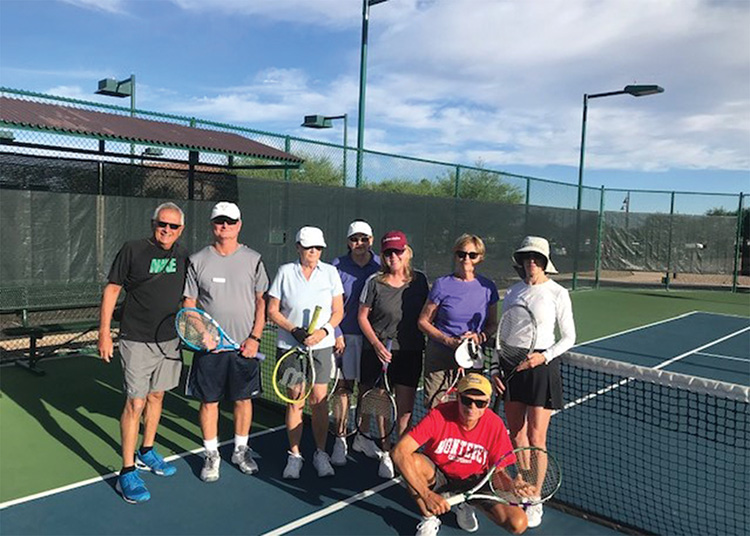 Lee Stastny
Tennis players enjoyed a Monday morning clinic at SaddleBrooke Ranch taught by Sam Calbone and Wayne Watkins. The SaddleBrooke Ranch Tennis Association (SBRTA) offers the Monday Morning Tennis clinics for all SaddleBrooke Ranch residents at all skill levels beginning at 7:00 a.m. on courts three and four.
SBRTA upcoming events:
Aug. 11: SBRTA Luau.
Sept. 30 through Oct. 2: Serve for the Cure Tennis tournament.
Oct. 31 through Nov. 2: Annual Steiness Tennis Festival and Dinner and Dance.