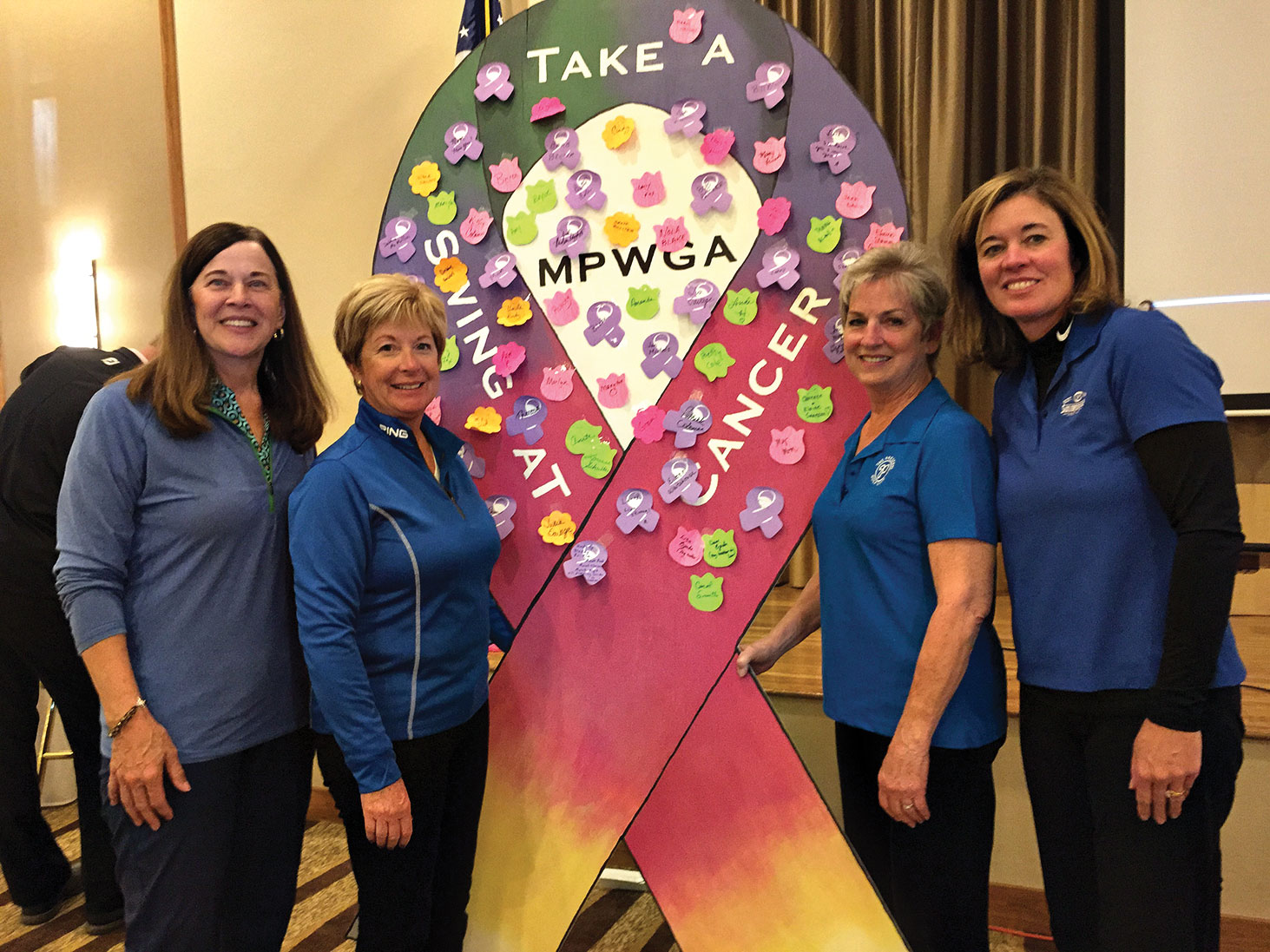 Donna Oliverio
The SaddleBrooke Ranch Women's Golf Association had 16 members travel to MountainView Golf Course to participate in the MPWGA Take A Swing At Cancer tournament held on March 3. One of our SBRWGA teams took first place. The event had 104 golfers and 112 participants at the luncheon. A total of $15,800 was raised, and all proceeds were sent to the University of Arizona Cancer Center. It was the first year that this event benefitted all cancers.
This year the SBRWGA has enjoyed several different play date events. On February 17 we also had 16 members participate in our first Home/Home event, the first day of this event being held at MountainView. Following the golf the MPWGA members hosted a wonderful lunch followed by the presentation of prizes to the winning teams. The MPWGA members will travel to SaddleBrooke Ranch for the last day of the event on March 24, also to be followed by lunch and presentation of prizes hosted by SBRWGA. The focus of the event is to provide an opportunity to meet our neighbor golfers and play fun golf! The day was a success, and fun was had by all.
Our league is growing in numbers, and many friendships have been made. We encourage and welcome new members. We have all levels of women golfers who enjoy not only the game but also the wonderful fellowship our league enjoys. SBRWGA is planning more fun events throughout the year. Stay tuned.